A heroic Sergeant was laid to rest Monday after giving his life for a child.
After lifting a boy out of the way of an oncoming armored vehicle, Sgt. Dennis Weichel was struck by the truck and subsequently died from injuries he sustained, according to the Associated Press. The military originally reported that Weichel had saved an Afghan girl.
A funeral service was held for Weichel on Monday in Providence, R.I. where the flags were flown at half staff, WPRI reports. He will be buried at the State Veterans Cemetery at Exeter.
"I knew Weichel would do something like that because he definitely cares about people," Spec. Seth Chiaro told the news outlet.
Weichel was posthumously promoted to Sergeant and was awarded the bronze star and the NATO Service Medal Afghanistan Campaign Ribbon RI Star, the AP reports.
During the funeral service, according to WPRI, Maj. General Kevin McBride called Weichel's selfless act "a virtue we should all live by."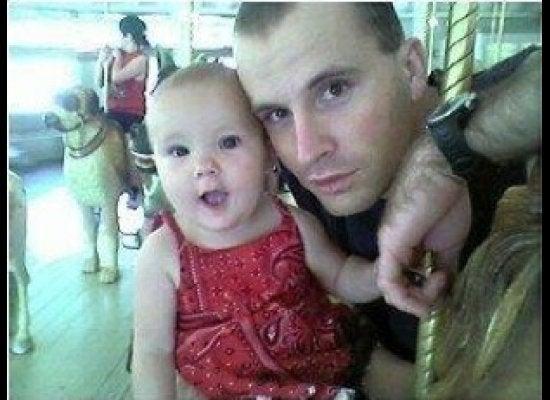 Related
Popular in the Community