The last time London Wegrzyn heard from her 25-year-old daughter, Shadow Branice McClaine, was Sept. 3, when they exchanged text messages.
Wegrzyn began to feel uneasy the next day, when follow-up texts and calls to her daughter's cellphone went unanswered. By day four, that uneasy feeling turned to outright fear.
"We are always in communication, so I knew something was terribly wrong," Wegrzyn told The Huffington Post. "That just wasn't like her."
On Sept. 6, Wegrzyn contacted officials at Fort Campbell, Kentucky, where her daughter holds the rank of private first class. Officials there said McClaine failed to report for duty that day, which was to be her first day back following a four-day Labor Day weekend.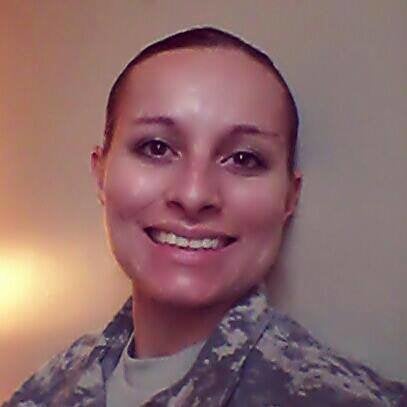 Wegrzyn, who lives in Northern California, flew to Kentucky on Sept. 8, and has since spent nearly three weeks there gathering information and spreading awareness about her daughter's disappearance.
"This is an agonizing hell," Wegrzyn said of what she's been going through. "I wouldn't wish this on my worst enemy."
The only known lead in the case was uncovered on Sept. 13, when authorities found McClaine's 2013 silver Hyundai Elantra abandoned in a parking lot in Nashville, Tennessee. That's roughly an hour's drive from Fort Campbell.
It's unclear how long the vehicle had been parked in the lot. Authorities have yet to say what, if anything, was found inside it.
"I've asked them all those questions and they say that's not something they can disclose," Wegrzyn said. "They did say there are cameras in the area, but they couldn't determine if she was on them. They've sent that footage out" for further analysis.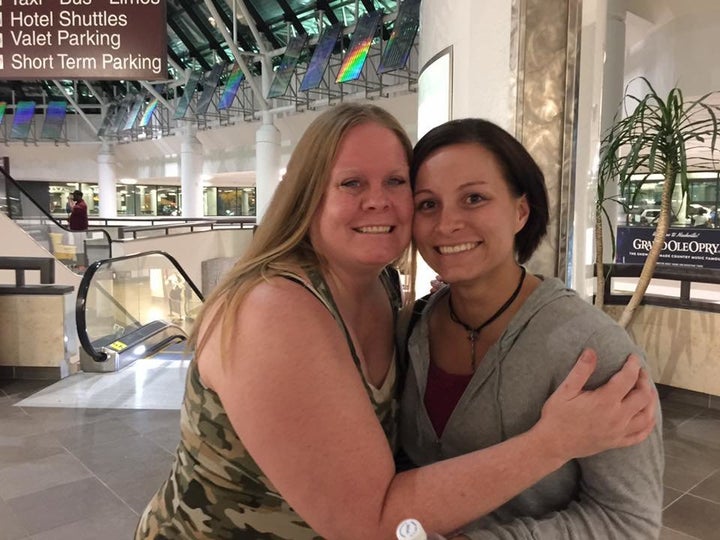 Chris Grey, of the Army Criminal Investigation Command, said agents "continue to aggressively work this investigation and take it very seriously," according to a statement obtained by Louisville's WAVE News. 
Wegrzyn, who describes McClaine as "independent, strong-willed and not easily influenced," said she can't help but fear the worst.
"I fear foul play," Wegrzyn said. "She had been having some issues. In May, her brake lines were cut on her car at the barracks, and as far as I know that is still an open investigation."
McClaine also was involved in legal matters with her ex-husband, Wegrzyn said.
"They had a very tumultuous relationship," Wegrzyn said. "They had only been married about five months, and they divorced about a year and a half ago. Both have restraining orders against each other. I find it odd that she's been going through so much and now she vanishes."
Authorities have not said whether they suspect foul play, and they've not named any suspects or persons of interest.
According to her mother, McClaine, who has two brothers, ages 7 and 10, has been in the military for about five years. She had been deployed to South Korea and Afghanistan and was looking forward to being discharged on Oct. 11, when her enlistment contract ends.
"She was almost out," Wegrzyn said. "She only had a little over a month to go. She was working on getting everything done so she could come back home and go to school."
She added: "We just want her back. We need her back now and if someone hurt her, we will get justice."
Shadow McClaine is described as 5-foot-4, 155 pounds, with brown hair and brown eyes. Her ears are pierced and she has several tattoos on her arms. Family members have created the "FIND SHADOW MCCLAINE" Facebook group to share information about the case. A GoFundMe campaign has been established to collect donations for search efforts.
Anyone with information regarding McClaine's whereabouts is asked to contact the U.S. Army Criminal Investigation Command at 270-798-9406, or Fort Campbell Military Police at 270-798-0416.
Calling all HuffPost superfans!
Sign up for membership to become a founding member and help shape HuffPost's next chapter
BEFORE YOU GO