 Jennifer Lawrence is the reigning queen of dystopian film heroines with her role as "The Hunger Games" series' Katniss Everdeen. Since the blockbuster hit, Lawrence's career skyrocketed as did her presence in the media.
However, the actress may soon be dethroned.
Next March's release, "Divergent," is the newest addition to this young adult movie realm. The film adaptation of Veronica Roth's trilogy even draws several comparisons to "The Hunger Games" -- a post-modern society theme, survival of the fittest plot and status quo manipulation from a strong female character, to name a few.
Another obvious likening is the potential A-list ascent of Shailene Woodley, starring as the lead Tris Prior, to Jennifer Lawrence's takeover after Katniss. Will the same happen for Woodley? Let's investigate.

1. Modest means: Both JLaw and Shailene Woodley worked normal jobs pre-blockbuster. Lawrence worked as an assistant nurse at her mother's Kentucky summer camp before acting full time. Woodley worked in retail (God bless her) up until she was cast in "The Descendants." The actress discussed the dilemma on "Chelsea Lately" in November 2011. "I feared that day where I had to go tell my American Apparel manager that I had to quit because I booked ['The Descendants']. I felt so bad," she said. Seriously, how awesome is that? Shailene also spoke candidly about fame and fortune in the upcoming August issue of Marie Claire. "I struggle in real life trying to balance my natural connection to the earth and the somewhat materialistic side of the industry I am in," she said. "Anything over a certain amount of money freaks me out." No egos here!

2. Acting chops: 22-year-old Lawrence won last year's Best Actress Academy Award as well as a SAG Award for Outstanding Performance by a Female Actor in a Leading Role. Her stellar co-stars include Bradley Cooper and Hugh Jackman. Woodley has tallied some impressive stats too: her nominations include the 2012 SAG award for Outstanding Performance by a Cast in a Motion Picture and the Best Performance by an Actress in a Supporting Role in a Motion Picture at the Golden Globes. She's a year younger than Lawrence and has already worked with George Clooney.

3. Book to movie adaptations: Forget the battle of the trilogies. Jennifer Lawrence proved she was fearless by showing raw emotion in "Silver Linings Playbook" (adapted from Matthew Quick's namesake novel). Shailene Woodley will surely tug at our heartstrings as Hazel Grace Lancaster in "The Fault in Our Stars," a coming-of-age cancer love story inspired by genius young adult author John Green. Kudos to Woodley for being gutsy. You don't see this kind of range in younger actresses.

4. Healthy body image: We love Jennifer Lawrence for being honest with Hollywood weight stereotypes. Refreshingly, Shailene shares a similar outlook. She and a friend signed Seventeen magazine's body peace treaty four years ago, which affirms every shape is beautiful. Teens need more actresses touting self acceptance and body positivity. This can only bring good things.

5. Relatable: It's no secret Jennifer Lawrence is awkward. People applaud her for it. She tripped at the Oscars and gets starstruck over Meryl Streep. Who wouldn't? This helps paint her as human, something we easily forget when putting celebrities on a pedestal. Shailene seems to have her priorities in check as well. In an IndieWire interview, she said acting is solely for herself and the other side of her life is dedicated to herbalism. Woodley is more spirit junkie than party animal; just check out her Twitter handle. Who doesn't love browsing inspirational quote Tumblrs? You go girl. Keep the namaste coming!
Only time will tell but the signs definitely paint Shailene as an upcoming member of the Hollywood elite.

Before You Go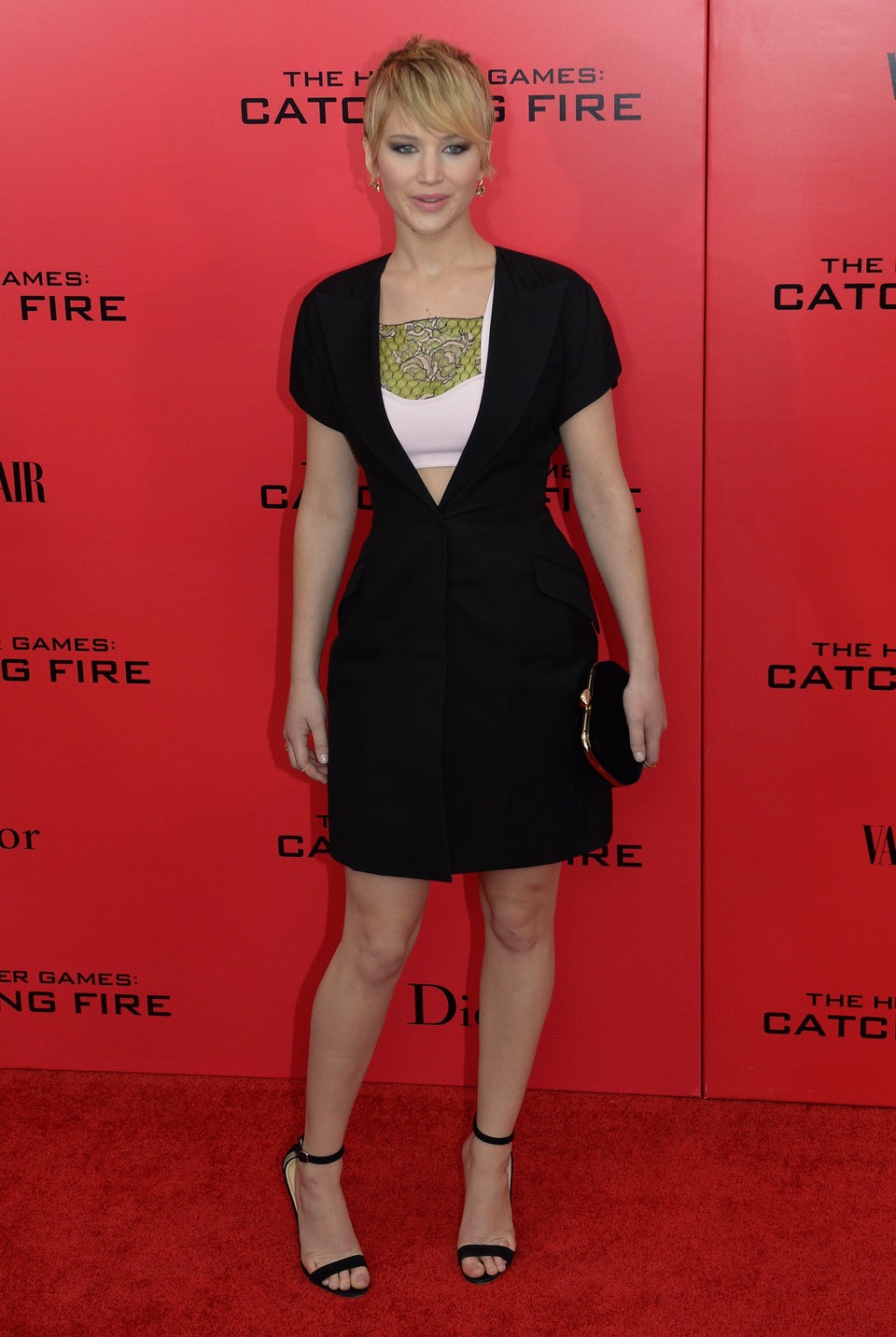 Jennifer Lawrence
Popular in the Community