Anniversary festivities will run the week of Monday, June 9th through Friday, June 13th, with a new chef-created burger on the menu each day. But take note: the special new items will only be available at the chain's original Madison Square Park location, where Shake Shack first opened its doors in 2004.
Chaos and long lines are inevitable, but at $8.50 per burger and with special offerings featuring everything from Boulud's BBQ pulled pork to fresh black truffle, the madness might just be worth the wait. Live music and a roving "pay what you will" hot dog cart will help the hungry pass the time.
Till then, feast your eyes on the delicious new creations below:
Daniel Boulud, The Piggie Shack: Monday June 9th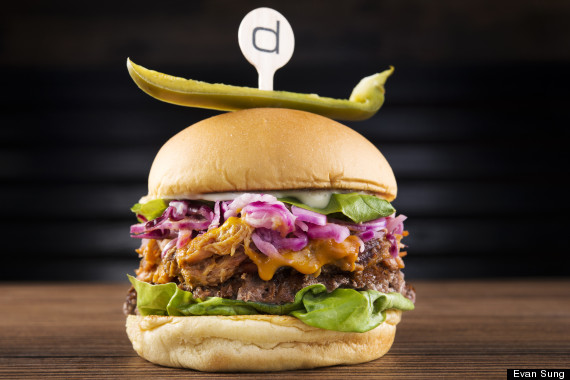 "Shack beef-blend topped with DBGB's BBQ pulled pork, jalepeño mayo, Boston lettuce and mustard-vinegar slaw."
David Chang, Momofuku Shrimp Stack: Tuesday June 10th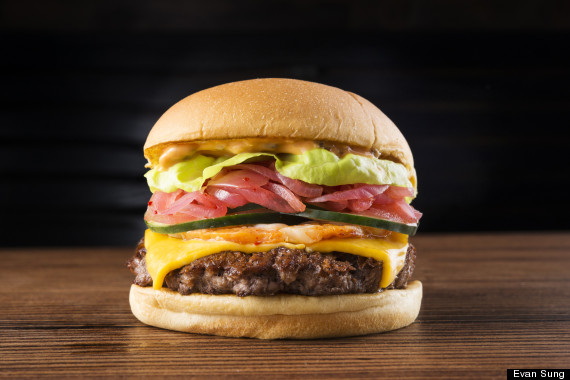 Shack beef-blend cheeseburger topped with smoked and griddled shrimp patty, Momofuku Hozon Sauce, Bibb lettuce, pickled onion and salted cucumber.
Andrew Zimmern, AZ Cabrito Butter Burger: Wednesday, June 11th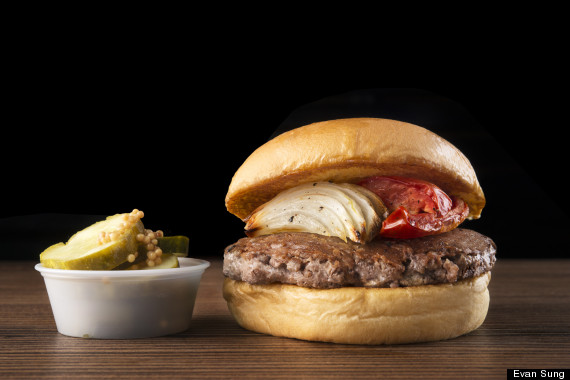 Goat burger with herb butter topped with roasted tomato, charred onion and sweet pickle.
Daniel Humm, The Humm Burger: Thursday, June 12th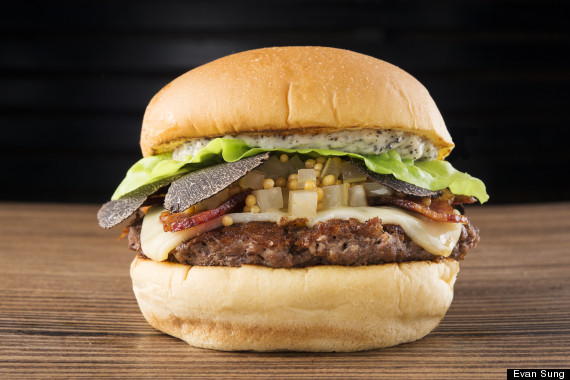 Shack beef-blend gruyere cheeseburger topped with all-natural applewood smoked bacon, celery relish, Bibb lettuce, truffle mayo and shaved fresh black truffle.
April Bloomfield, The Breslin Burger: Friday, June 13th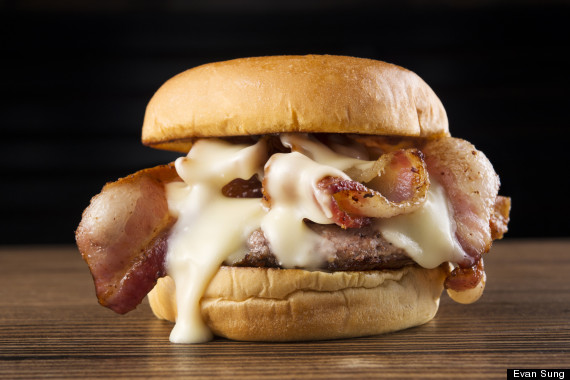 Breslin beef-blend burger topped with all-natural applewood smoked bacon and Tickler English cheddar cheese sauce.