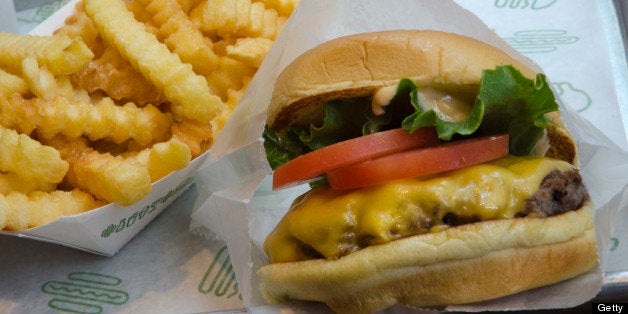 Fast-food companies are often accused of paying poverty wages. But that stereotype doesn't ring so true at one quickly-growing burger joint.
Shake Shack, a popular East Coast burger chain, pays a starting salary of $10 in New York City and at least $9.50 elsewhere, according to Think Progress.
The company reportedly also has decent health-care benefits for full-time employees and a 401(k) match program.
That's significantly better than at your typical American fast food chain, where burger flippers often make under $9 an hour -- slightly higher than the national minimum wage of $7.25, but hardly enough to live on.
Fast food companies can pay such low wages in part because of a rocky job market, in which the food service industry is creating new jobs much faster than the rest of the economy. So why does Shake Shack pay higher wages?
"We're incredibly proud of the hard work of our team and believe deeply in a compensation package that rewards their effort," Shake Shack's CEO Randy Garutti wrote in a statement to The Huffington Post.
To the company, paying higher wages is simply a smart investment. "We're committed to giving our team the opportunity to make Shake Shack a long term career choice," Garutti wrote. He also explained to Think Progress that higher wages mean more talented workers, who can be promoted to manager positions at the company.
Promoting from within isn't always common among fast food chains, but it is a tactic that has proven fruitful for companies like Chipotle.
Shake Shack also doesn't franchise. That divides it from many other major fast food companies, who often defend their low wages by saying that their franchise-run restaurants run on thin profit margins.
Shake Shack isn't alone in paying more than the minimum wage though. In fact, a 2013 poll of small business owners found that most already pay their workers more than that.
The downside is that Shake Shack also charges more than your typical fast food restaurant. A Double ShackBurger with fries and a soda will set you back about $12.20 at the restaurant's Upper East Side location. At an Upper East Side McDonald's, a Big Mac Value Meal, which consists of a double burger, fries and a soda, costs only $6.69, according to Delivery.com.

Before You Go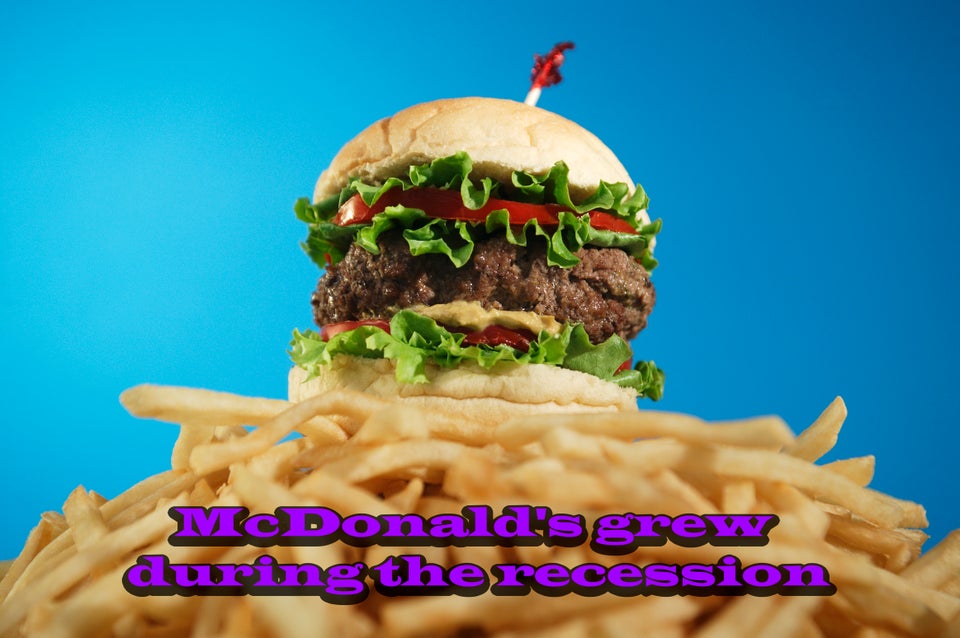 10 Things The Fast Food Industry Doesn't Want You To Know
Popular in the Community