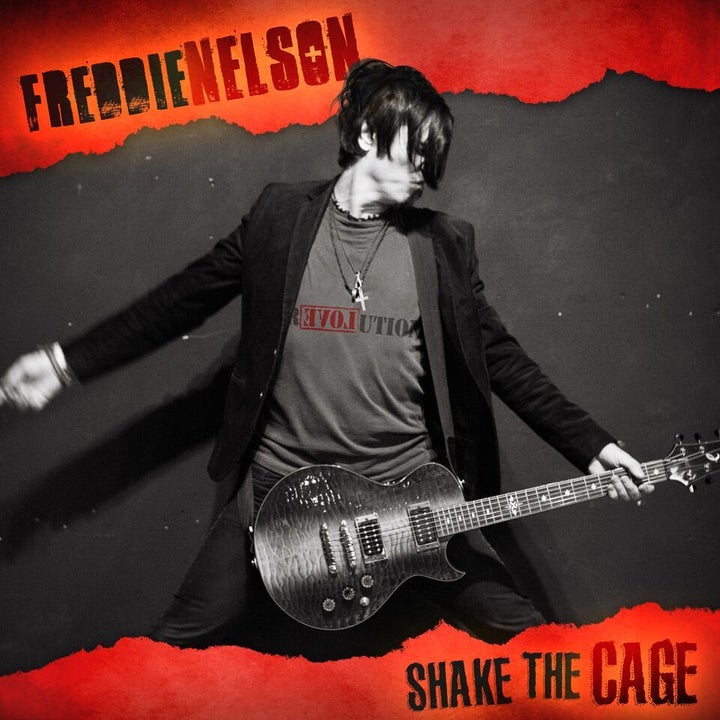 Shake The Cage, which dropped two weeks ago, is the title of the new album from Freddie Nelson. Hailing from Pittsburgh, Nelson played his first professional gig at the tender age of eleven. Since then, he's played with Triple X and Too Tall Jones. Shake The Cage features Nelson on vocals, guitars, bass and B3; Thomas Lang sits in the pocket; and Nina Sainato plays piano and keyboards.
Stylistically, Nelson's music is pure, raw, hormonal rock, the kind that punches you in the thorax and assaults your ears with powerful guitars and slam-bam drumming.
Shake The Cage has eleven tracks. The opening track is "Turn You On," a rocker with a hint of punk influence. Strong guitar chords drive the melody, which is delightfully cogent and pithy. The song hits hard and contains great vocal harmonies. And Nelson's voice is just what the doctor ordered: terse, a little punch-drunk and wildly effective. "Hey Doll" is a bluesy rocker, with a flowing melody riding on the guitars. Lang's drumming is solidly forceful and keeps the beat going like gangbusters. And Nelson's guitar solo is full of cascading spills and rapid riffs.
"Light" reminds me of Queen. It's a baroque-sounding rocker with a singularly imaginative melody that reeks of substance. The vocals range up and down the scale, as the guitars wail with sophistication. "Keep Running" is another baroque rocker, with heavy guitars and scintillating, glistering intensity. The guitar-driven melody surges and ascends dynamically.
"Whatever happened to decent music?" is the opening line to "Never Fight Alone," a punkish rocker. The melody careens ahead, conveyed on the thrumming guitars. There's a screaming guitar solo that sets your nerves on edge, as Nelson struts his stuff on his axe. "My Girl" combines punk and grunge influences, along with more baroque rock elements. The result is a pulverizing melody that storms along like a tornado.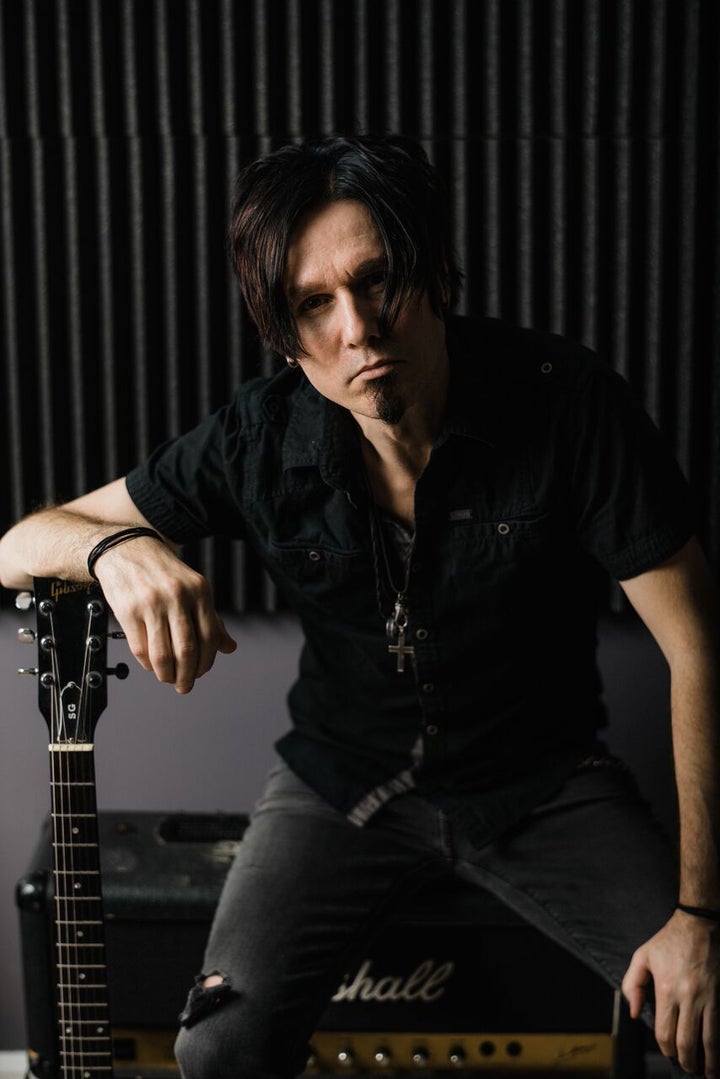 Strong guitar chords open "Let You Go," another rocker with a hint of British rock flowing through the melody. The melody is almost staccato-like, but works well. Delicious vocal harmonies precede the guitar solo, making the transition slick and hip. "The Show" slows things down a bit, with its bluesy, baroque feel. Nelson's guitar draws out each piercing note, as the melody oozes along each extended note.
"All Night Long" revs things up again, with a melody that rides Nelson's dominant guitar. The song features an organ that really adds zest to the flavor. And once again, Lang's drumming hammers potently, keeping the basic beat punching forward. I really like Nelson's vocals on this tune. "Monster In My Room" has a progressive, baroque sensibility about it. It's smooth and laid-back, with crisp lyrics and good phrasing, along with stellar vocal harmonies. Nelson's guitar solo is superb, controlled yet formidable. This might be my favorite song on the album.
The last track is "For Those Who Die," which displays a baroque rock influence combined with a punk groove. Strange as it may sound, the mixture really works. The song is strong and melody thrums with a hint of dark resolve.
Shake The Cage is excellent. Nelson's virtuosity as a guitarist and vocalist is definitely on display, and his songwriting ability is second to none. If you like hard rock with blistering guitars and wonderful vocal harmonies, Shake The Cage is what you've been waiting for.
Find out more about Freddie Nelson here.
Related
Popular in the Community