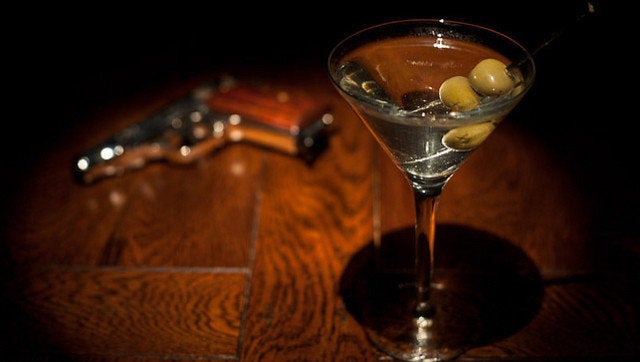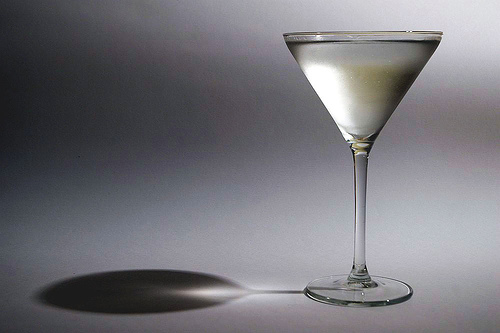 This November, the newest James Bond movie "Skyfall" opened to great fanfare. One of Bond's most memorable characteristics is his penchant for martinis "shaken, not stirred," a line first uttered by Sean Connery in 1962's "Dr. No."
But ask any mixologist (especially one who would declare himself a mixologist and not a bartender), and he'll tell you that 007 has philistine tastes -- no one should ever order a martini that way. Conventional wisdom dictates that only cocktails with juices, dairy or egg whites should be shaken. This aerates the drink, creating a pleasing foam head on favorites like daiquiris, margaritas or mai-tais. When a cocktail contains a carbonated ingredient like soda, a proper bartender will "build" the highball -- that is, pour the ingredients atop one another in the glass. And, if the drink contains only spirits, like a Manhattan or (ahem) a martini, it should only be stirred to incorporate the ingredients, but avoiding clouding their clarity.
To add insult, many purists believe a vodka martini is no martini at all; only gin will do. In Ian Fleming's books, Bond orders his martinis with both vodka and gin, but in the iconic movies, he favors vodka.
A shaken martini will be noticeably colder, but will also cut its alcohol potency almost in half. Gizmodo ran a scientific experiment with an 80-proof vodka and found stirring the drink with ice only dropped it to 60-proof, while shaking it dropped it to 45-proof, or 23 percent ABV.
Perhaps Bond liked his drink chillier, and eschewed tradition to cater to his own tastes. Or perhaps Fleming purposefully diluted his protagonist's drink, in order to keep his head clear while he carried out dangerous missions. Another benefit to shaking, according to George Christou of the University of Florida, is that some cheaper potato vodkas have trace oil in them, and by shaking, the emulsion created hides the oily taste. While it's difficult to imagine Bond drinking cheap vodka, the movie producers have seen it fit for him to drink Smirnoff, Absolut, Stoli and Finlandia.
Either way, "Skyfall" is the first movie where the question of whether James Bond, a man of impeccable tastes, either purposefully or naively sidestepped convention, is moot. Thanks to a hefty product endorsement deal, Bond has transformed into a beer man. His beer of choice? Heineken. And, as writer Larry Olmsted puts it, this paradigm shift is akin to "him ditching his Saville Row suits and dinner jackets for baggy jeans and exposed boxers. Furthermore, if Bond did drink beer, it would almost certainly be something more substantial than the ubiquitous Dutch lager, like an ale, porter or stout, likely of the British variety." Another astute reaction, courtesy of writer Josh Barrie: "You don't step out of an Aston Martin wearing a dinner suit and crack open a lager; just as Homer Simpson doesn't step out of his big red wagon and pour himself a glass of Bollinger."
Now the central question among Bond's imbibing fans might be, how much are the agent's taste-making predilections up for grabs? How much further will he wander from his literary roots? And, when we find out, what will 007 drink then?
Kimberly Kohatsu is the Managing Editor of the Menuism Dining Blog, the educational arm of Menuism.com, a popular website where a passionate community of foodies rate their favorite dishes and comment on restaurants they've visited. Kim is also a freelance writer and marketing consultant, whose recent dining adventures revolve around ramen, cheeseburgers, and fried chicken.