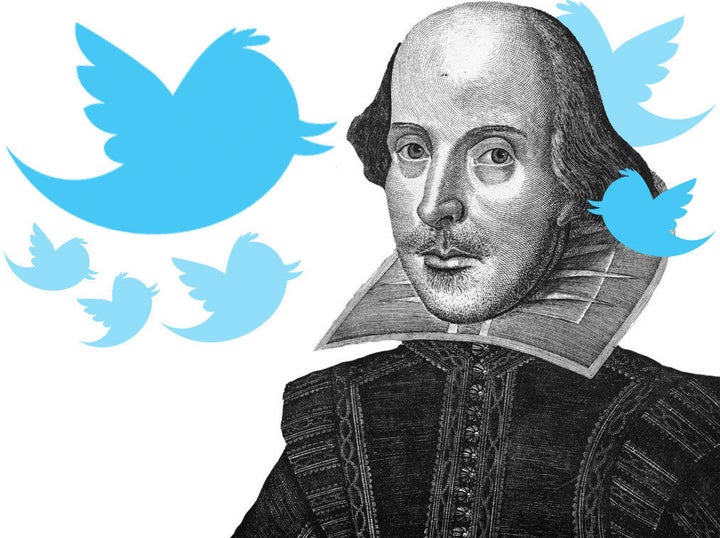 By Emily Cahn Roll Call Staff
For 80 years, the staff at the Folger Shakespeare Library has worked to make the works of playwright William Shakespeare accessible to the masses.
They've adapted his works for a 21st-century audience by modernizing the language, the set design and the costumes in his plays to bridge the divide between Shakespeare's complicated texts and their themes, many of which still resonate today.
But as the Folger celebrates its 80th anniversary, the staff is rethinking the meaning of "accessibility," taking the library's offerings and pushing them out through an increasing variety of social media channels, Web-based tools and even virtual classroom experiences, bringing the Folger's collection to a wider audience.
"We now live in an era in which there are opportunities to transcend brick-and-mortar buildings — or, in our case, a marble building — and look at how we can be part of people's lives who are interested in Shakespeare, who are interested in the English Renaissance, who are interested in the early modern period and how we can give them meaningful access [to the collection] if they can't come here to Washington to be with us," said Garland Scott, director of external relations at the Folger, reflecting on where the institution is moving after celebrating its milestone 80th anniversary in April.
Opened in 1932, the Folger Shakespeare Library was created through a gift from Henry Clay Folger, chairman of Standard Oil, and houses the largest collection of Shakespeare's works in the world, as well as thousands of rare books and other materials from the Renaissance. The Folger also includes a working theater and has a host of educational programs and services for scholars studying the Renaissance and early modern period.
"What I think is so interesting about the Folger is that we are a bridge between two worlds," Folger spokeswoman Amy Arden said. "We are so focused on Shakespeare and the Renaissance, and then we are trying to make that talk to a 21st-century audience, which I think is really interesting. And we do it through plays, we do it through public programs, and more recently, we do it through social media — YouTube, Facebook, Twitter, blogs, podcasts."
Arden, who helps run the Folger's Twitter accounts and blogs, says the Folger has been focusing largely on digital access to the collection and educational tools and offerings, working on creating YouTube videos that explain Shakespearian language and podcasts with scholars talking about the playwright's work.
"Everyone here really recognized [the] power of the Internet, and so many more people come to us online than we can have in person," Arden said.
'Engage the Whole Person'
The Folger's 80th anniversary falls on the one-year anniversary of Director Michael Witmore's tenure. A Shakespearian scholar who is a pioneer in digitally analyzing Shakespeare's works and only the seventh director in the Folger's history, Witmore says he's constantly thinking of new ways to create "meaningful access" to the collection.
One such tool the Folger recently used is a virtual field trip, which allowed 300,000 students from across the country the chance to see the collection, learn about Shakespeare by watching live video from the Folger and ask questions and get immediate answers from the staff.
"Shakespeare and Shakespeare's works are on the curriculum around the United States. … It's a bit like a rite of passage, and it doesn't have to be painful," Witmore said. "We can help show why it's exciting, why you can learn things by standing up and acting them instead of just reading them. And it's something we've been doing for a long time in public schools across the country. … So we're taking the work we've got, and we're sharing it in schools across the country, and we can do that electronically."
Nothing can replace coming to the Folger in person, Witmore said. But ensuring that the library makes it easier to access content electronically — and making the public aware of the riches the collection has available — is paramount to its continued success.
"I want to place an emphasis on [social media] because we live in a world that communicates in many different ways," Witmore said. "And this is something Shakespeare understood, too. … He was someone who thought you should engage the whole person. And I don't think that it's our role that we should teach people to write better Twitter feeds. But I do think that Twitter and other social media provide us another way to reach out to people and bring them into the library."
Copyright CQ Roll Call, Inc. All materials herein are protected by United States copyright law and may not be reproduced, distributed, transmitted, displayed, published or broadcast without prior written permission of CQ Roll Call.
MORE FROM ROLL CALL

Popular in the Community