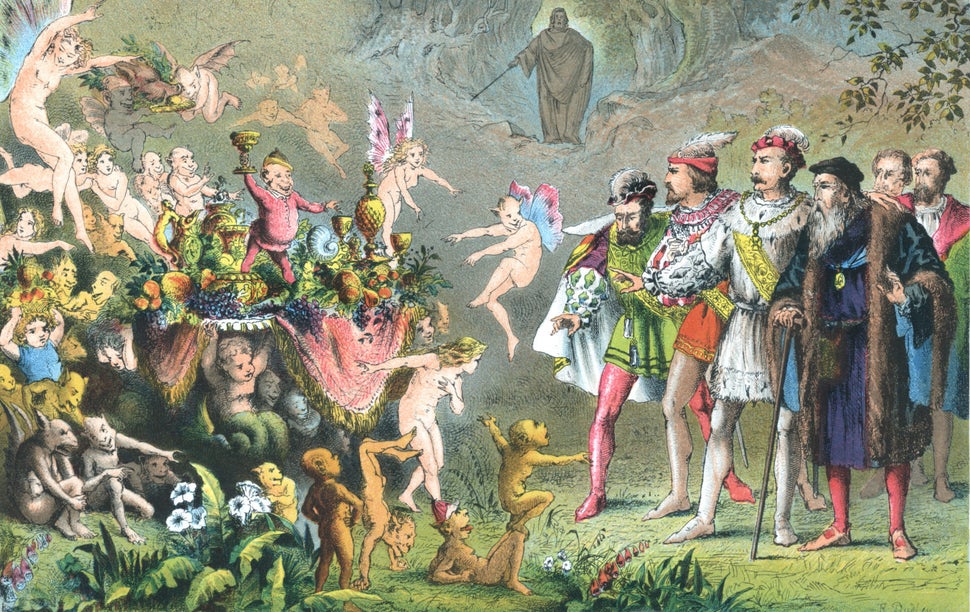 Imagine yourself striding confidently on stage, all eyes on you as you adjust the mic and take a deep breath. It's a warm spring day in New York City's Central Park, and for just one minute, the imposing bandshell stage belongs only to you -- you and William Shakespeare.
The show's creator Melinda Hall, in a conversation with The Huffington Post, remembered conceiving of the idea over lunch with a friend several years ago. "We were talking about ways to celebrate Shakespeare that would be more inclusive than just a typical event, a show where there might be scenes," she explained. "Since there's 154 sonnets, I thought it would be great if you could have 154 different people -- but not necessarily all actors, people who don't normally get the opportunity to speak Shakespeare. What would happen if you gave them a minute on the stage alone with Shakespeare?"
Just like that, the Sonnet Slam was born. It's a straightforward event: 154 participants get on stage and read, recite or perform an assigned sonnet in numerical order. This year will mark the sixth Slam, which celebrates Shakespeare's birthday. Though we don't know exactly what date the Bard was born, it's believed to fall around April 23, which is also, coincidentally, the date he died. (Though the Slam doesn't officially celebrate his deathday, this year it neatly coincides with a pretty major Shakespearean anniversary: his 400th deathiversary, on April 23, 2016.)
Hall points out that while there are a plethora of Shakespeare companies doing excellent work, the Slam fills an important niche: "I couldn't find anything that was really accepting of people for a small time commitment. For one minute on the stage, I think that's a really small time commitment," she told HuffPost, laughing. "No rehearsal, no nothing."
The event requires of its performers only that they show up for their scheduled slot, an easily cleared bar for entry that has seen readers as young as 7 and as old as 92 participating, even participants with zero public speaking experience. Renditions also vary accordingly, from classical Shakespearean recitals, to straight readings from the page, to an American Sign Language performance, to a memorable occasion on which the sonneteer meticulously dressed as the Central Park sculpture of Shakespeare.
"New York is like that, right?" said Hall. "But when you go to see an arts program, you don't necessarily see that reflected in the program." At the Sonnet Slam, you'll see "Ugly Betty" actor Michael Urie and "Straight Outta Compton" actress Carra Patterson sandwiched between middle school readers and older Shakespeare fans who've never performed a single scene in their lives. And, if you're so inclined, you could be one of those performers.
Whether you participate as a sonneteer or an audience member, or conduct your own sonnet marathon at home, the joys of close engagement with the Bard can't be denied. To get up and perform a sonnet, Hall said, you "have to be brave ... it is a challenge. I mean, Shakespeare's not a piece of cake." There's nothing like the glow of achievement after declaiming a tricky verse in front of a throng of people.
But it's more than a meeting of Toastmasters. "[The sonnets] are like little tiny puzzles," Hall said. "Almost to me they're like a little mirror of what you're going through ... that's the great thing about Shakespeare. There's room for everybody to sink their teeth into it." She's noticed that readers become deeply attached to sonnets they're assigned to recite, and that everyone can get something very different out of each sonnet -- benefits of Shakespearean sonnets you don't have to attend a slam to reap for yourself.
Hall noted one snag that tends to arise -- most readers want the same few, famous sonnets. Sonnet 18 ("Shall I compare thee to a summer's day?"), Sonnet 116 ("Let me not to the marriage of true minds"): These are the rock stars of the 154 sonnets. To avoid conflict, the producers assign the sonnets randomly. It might be frustrating to some, who are desperate for a specific sonnet, but as Hall points out, "There's some people who are like, 'It's so wonderful that you do that randomly, because then I get turned onto this new sonnet that I didn't know."
In that spirit, take a moment to celebrate Shakespeare's life, and his 400th deathday, by reading not his most famous sonnets, but three that we selected with a random number generator. Who knows -- maybe one of these will become your new favorite.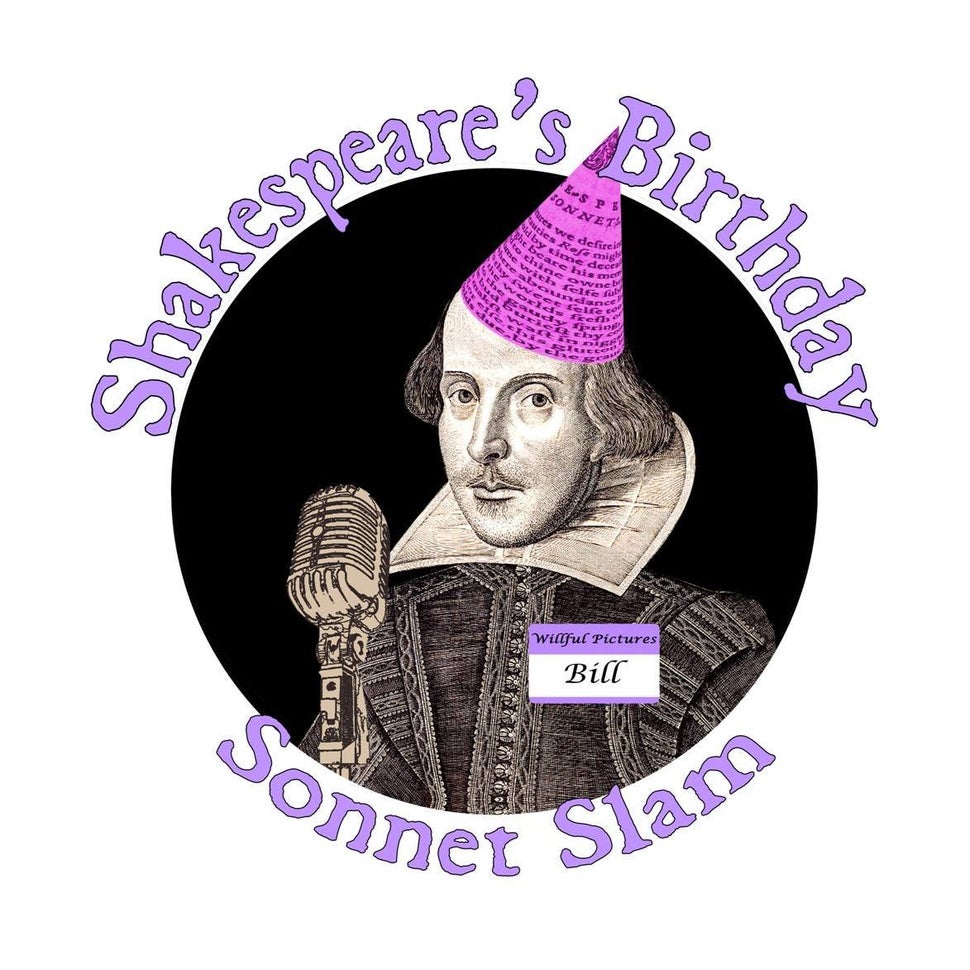 The Sixth Annual Shakespeare's Birthday Sonnet Slam will take place Friday, April 22, 2016 from 1pm to 4pm at the Naumburg Bandshell in Central Park, NYC. To learn more, check out the website.
REAL LIFE. REAL NEWS. REAL VOICES.
Help us tell more of the stories that matter from voices that too often remain unheard.
BEFORE YOU GO
PHOTO GALLERY
Shakespeare Posters