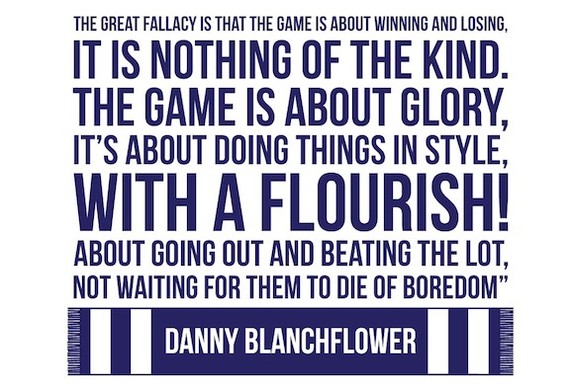 Last season our local Spurs pub, The Greyhound Bar, had to turn away scores of "Yids and Yidettes" when over 200 supporters were already jammed inside for the League Cup final. With over 1,000 members, the LA Spurs Supporters Club is the largest in California, and the attendance proved that the legendary Tottenham Hotspur FC are one of the best supported Premier League teams in America. Hey, even "Ted Lasso" approves.
Indeed, with the assist of NBC, which airs every one of the Premiership's 380 games on one of its broadcast platforms, the profile of England's elite football league has never been higher.
So it makes sense that "Spurs" are making huge moves in growing that base. Already this summer, Spurs have announced a 10-year deal with the NFL to hold a minimum of two American football matches annually at our new state-of-the-art, £400 million stadium in North London that's slated to open in summer 2018. Then Spurs further expanded its licensing portfolio with a multi-year deal with Fanatics, a major North American sport merchandise retailer.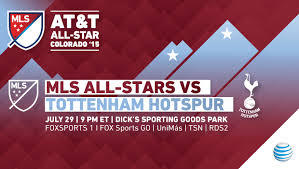 Additionally, Harry Kane and Spurs will be playing the MLS All-Stars in Denver on July 29, competing against MLS VIPs like former Tottenham stars Clint Dempsey and Robbie Keane, and England national team veterans, Stevie Gerrard and Frank Lampard. The match is also a warm-up to Tottenham's August 8 curtain raiser in the new 2015-16 Premier League season.
Historical figure Harry Hotspur and the local school lads who held an infamous 1882 meeting under a gas-lit lamp post on the Tottenham High Road would be proud of the club's achievements today. Just like a host of celebrity Spurs fans including actors Jude Law and Kenneth Branagh, former NBA MVP Steve Nash, and novelist Sir Salman Rushdie.
Norman Giller, blogger/journalist extraordinaire and prolific author of 99 books -- including The Ali Files -- is an inveterate Spurs supporter. He's watched and met many of the club's great legends, including my own boyhood hero, Jimmy Greaves, the club's all-time leading goalscorer.
Gentleman Giller says of the club's genesis:
All true Tottenham supporters should know the story of how the club was shaped by cricketing pupils from the local St John's Presbyterian and Tottenham Grammar Schools. These well-educated youths, most of them from middle-class backgrounds, wanted something to do in the winter months, and there under the lamplight they decided to start a football team to be called Hotspur Football Club.
Hotspur? There are Uniteds and Cities (Manchester), FCs (Barcelona), and Reals (Madrid) but only one team is gloriously called Hotspur in the world of association football. So what is our nickname's origin?
Our club's founders were inspired by the historical figure, nobleman Sir Henry Percy, a valiant knight nicknamed Hotspur, who had a reputation as a great warrior in the Middle Ages. But Hotspur was also immortalized by Shakespeare in Henry IV, Part 1 and is one of the Bard's most beloved characters because of his fighting spirit.
The story goes, the founding lads wanted their team to play entertaining football and show a fighting spirit like the historical Hotspur. Subsequently, the club has always strived to play attractive football, the "Tottenham way." Spurs, who were the first English club to win a European club trophy and have an illustrious Cup history, also sport a team crest with a fighting cockerel with fearsome "spurs" on its legs, and have a rousing club motto, "To Dare is to Do."
Invoking Hotspur's derring-do, Tottenham's legendary manager Bill Nicholson once summed up Spurs' footballing ethos:
It is better to fail aiming high than to succeed aiming low. And we of Spurs have set our sights very high, so high in fact that even failure will have in it an echo of glory.

And while Spurs have been unable to compete financially with the Premiership's top-4 richest teams, those echoes still ring true today when Sir Rushdie noted: "I came to England in 1961, the year that Spurs were very good - the last time they won the League Championship. If you support a team that fails to win the league for (many) years, it does feel like a kind of cult. You have to be a very deep believer." And Oscar nominated Branagh, adds: "Great food, Shakespeare, my family and friends, and Tottenham...a great example of everything I like most in life."
With the new Premiership season beckoning, our American supporters (LA Spurs, San Francisco Spurs, NY Spurs, etc.) wonder if we'll break the top-4's vice grip. So, let's leave it to "Billy Nick" to add, "It's no use just winning, we've got to win well. (And) when it is played at its best football remains the greatest game of all."
And, as LA Spurs' talisman Graeme Rudge asks, "So, are you ready for some Premiership football?"
Calling all HuffPost superfans!
Sign up for membership to become a founding member and help shape HuffPost's next chapter