After watching her 21-month-old son Milan enthusiastically play with a Fisher-Price Kick 'n Play Piano gym, Shakira decided to take hands-on parenting to a whole new level.
The Colombian singer promptly approached Fisher-Price about partnering with the company, and soon will release a First Steps collection of baby toys and gear aimed at encouraging well-rounded child development. On Monday, a 12-part web series featuring the star also will premiere.
The Shakira First Steps Collection will be made up of six products, which the artist co-developed, including alphabet blocks, a soft book, a musical soccer ball and more. Proceeds will go to the singer's Barefoot Foundation in Colombia, which partners with schools to provide education and nutrition to thousands of kids.
In a web series to complement the toy collection, Shakira will share personal reflections on motherhood and the importance of early childhood development. The webisodes, some featuring son Milan, will be available on the Fisher-Price website and are targeted at millennial mothers.
In an exclusive e-mail interview with The Huffington Post about her new partnership, Shakira spoke candidly about her experience as a mother and her thoughts on raising multilingual children in the digital age.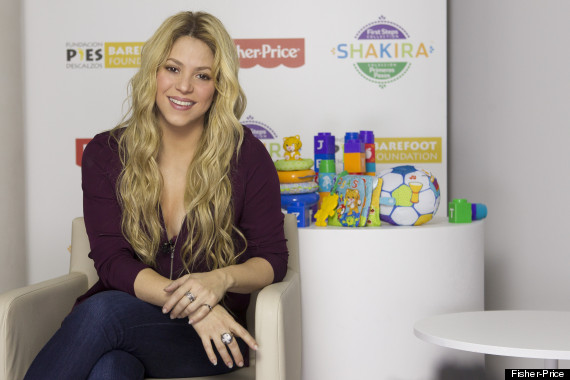 What inspired you to join forces with Fisher Price? What are your hopes for this collection of toys?

I've always been a student of education and an advocate for early childhood development, but when I had my own child, I became fascinated with the role that the right toys could play in the development of a child during those crucial early stages of life. I found myself looking for toys that not only entertained but stimulated and fostered his development, and then thought, why not work on a line specifically for this purpose? I wanted to work with Fisher Price because I was looking for the most innovative and most stringent when it comes to quality, and learning about their research and development process and the staff of ECD [Early Childhood Development] specialists they have on board convinced me that they were the right partner for this endeavor.

They say that motherhood often changes your perception of life and the world. Did that happen with you when Milan was born?

Absolutely. For one thing, it shows you a whole other dimension to love that's like nothing else. But there are also other, smaller changes that although they don't seem as profound, carry significant weight too. Since I became a mom, it's obligated me bit by bit to reevaluate my priorities; I no longer sit in a studio till 3 a.m. tweaking a single drum line, because I've had to learn to let go of the reins a little bit. Now I have a family at home, and they need me. But instead of feeling like I've had to choose between one and the other, having a child has really helped me reorganize my time and give everything I do more purpose -- it's brought more discipline and structure to my life, which have contributed to an overall feeling of balance.

What's the most surprising thing that Milan has ever done? A moment that just made you stop and think, "These kids just get smarter and smarter every generation."

More so than one particular instance are probably all the little moments that we've spent on language together -- reading, learning to recognize numbers and letters. I've been doing it with him since before he could sit up on his own and I'm continually astonished when I see that little spark of recognition in his eyes of understanding, even at such a young age. When he was finally able to verbalize the words he was recognizing around the 18-month mark, it was one of the greatest moments ever for us as parents.

Often, mothers read endless books on what to expect when their child is born. What's something you feel you could have never prepared for?

Well I will admit that I am definitely one of those mothers. I probably read every book and downloaded every pregnancy app out there. And they are informative, and I am glad I read them. I think it's an advantage to inform yourself. But trying to predict what your child will be like is about as effective as consulting a crystal ball. There are no shortcuts, in the end, to learning how to be a parent. I'm sure I've made mistakes, and there are probably many things I will continue to try doing better. But if one thing could stand out to me as something no book could have prepared me for, it's the way your heart explodes over and over, in the best way possible, from the first moment you meet your child and every time after they begin revealing their personality as they grow.

You've posted videos of yourself teaching Milan how to read and giving him a small history lesson in Washington, D.C. During these important first years, what do you think is the best thing a mother can do to stimulate the mind of her child?

I think engaging as much as possible with your child and trying to make play and interaction meaningful is really the best thing you can do. Whether we are trained to be or not, as mothers, we're our children's first educators. That doesn't mean every moment of every day has to be planned or documented, but I think forming a bond early on that is based on an exchange of information between mother and baby ensures that they will enjoy the best environment possible for maximum learning as they grow older, and will see it in a positive light as well because they associate it with those early moments of bonding.

I think one question multilingual mothers always have is how to make sure their child grows up mastering (at least) two languages. In the videos you've spoken to Milan in both English and Spanish. What is your advice for mothers struggling to raise their kids with more than one language?

This is a tough one. I'm not sure even the experts in the field are in agreement when it comes to techniques of multilingual parenting, and for me in my case it's probably a little too early to say. All I can really tell you is that kids have an immense capacity for language learning in their early years, so if it's at all possible to take advantage of that time and introduce them to other languages early, it's a great advantage. The key from what I can tell is making sure they're exposed consistently to any language you're trying to teach -- again, it's all about engaging and interaction.

I'm always amazed at how kids interact with the world in this new digital era. Growing up I never even had a flip phone, and now I see children playing on iPads from the age of 2. Some people think it's the best way to prepare a child for an even more digital future, but others feel it can hinder development. How do you feel about the use of technology at such a young age?

Another tough one. It's nearly impossible to deny the myriad ways technology has become integrated into even the most mundane activities, and kids are naturally attracted to things like iPads because they offer stimuli. I don't think it hinders development and there are many educational apps that can be useful as teaching tools, but addiction isn't good either. No matter what, kids still need time to be outside and play with others, and just be kids. I view technology the same way I view television: everything in moderation.

You launched Fundación Pies Descalzos at the age of 18, and since then you've helped hundreds of kids who were victims of poverty, violence and displacement due to the internal conflict in Colombia. Beside the effect an education can have on an individual, what kind of effect can it have on the country?

Out of all the causes I've come across over the years, education is the only one that has the power to transform entire populations and societies. That's why I really believe in it. Not only does it provide incredible return on investment, by ensuring kids become better citizens and more productive members of society, but it also helps prevent so many of the social problems that are pervasive in the developing world, like violence and petty crime. It's not always an easy endeavor, and it requires patience and resources. But when you do the math -- there's no better investment you can make.
Check out the first webisode above.
This interview has been edited for clarity.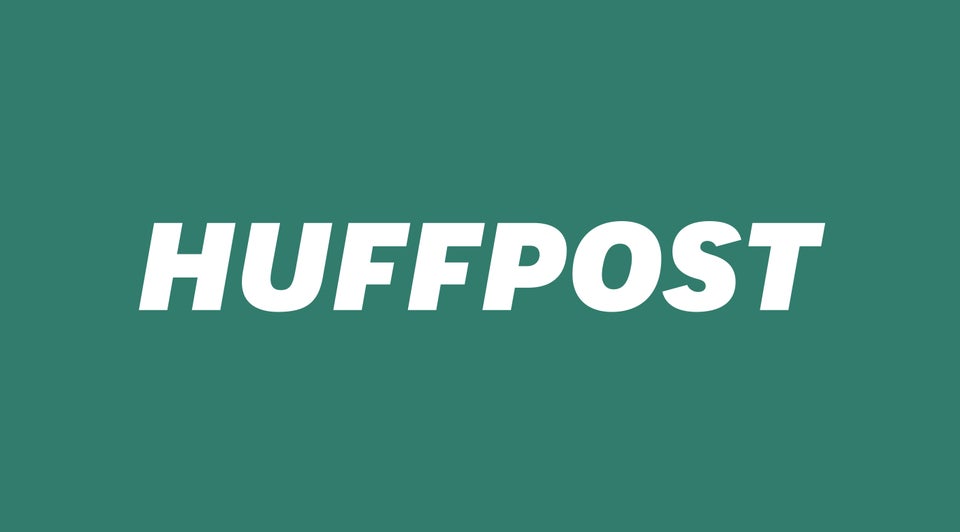 Throwback: A Side Of Shakira Not Everyone Knows