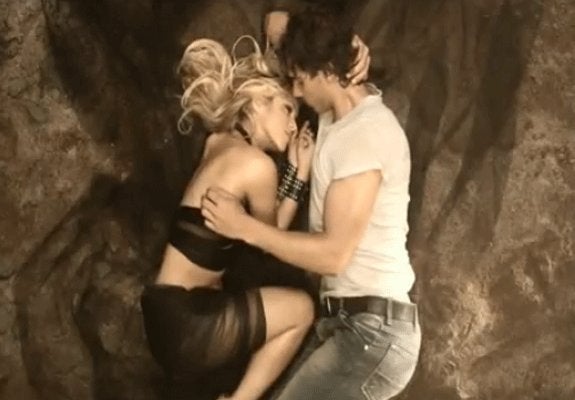 Shakira's latest music video, for her new single "Gypsy," is a steamy affair as she gets close and personal with Spanish tennis star Rafael Nadal.
Shakira and Nadal lay next to each other on hot rocks before curling inwards and embracing. At one point they rub noses intimately before breaking out into smiles.
Watch the preview of the video below, and scroll further for some sexy screengrabs. The song is due out in April.