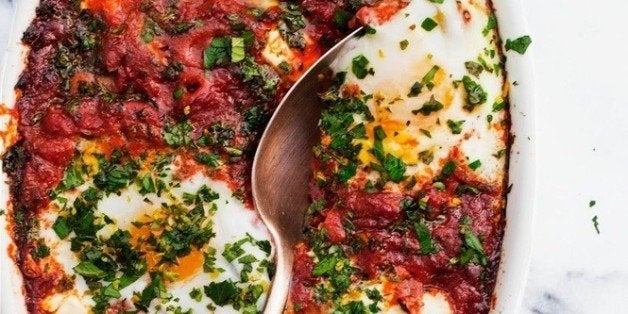 There are many great ways to cook eggs. Poached, soft boiled, or scrambled -- we love them all. But there's one egg-cooking technique that often gets snubbed in home kitchens, and we're looking to change that here today. Baked eggs. If you've never had them, you'll love them. If you've never cooked them, you'll revel in the ease of this dish.
Baked eggs are great every time, but they really shine when nestled in a ragout of tomato, spice and veggies. There's a name for this way of preparing eggs, popular all across Northern Africa and into the Middle East, and it's shakshuka. Not only is it fun to say, it's glorious to eat -- especially the last bites when you get to sop up the spiced, tomato sauce left on your plate with a crusty piece of bread.
Here are 14 great versions of shakshuka to get you started on your egg-baking journey. Don't forget the bread.
Shakshuka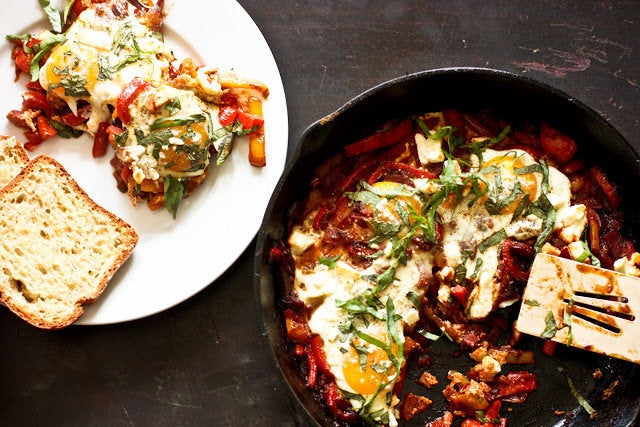 Eggplant Shakshuka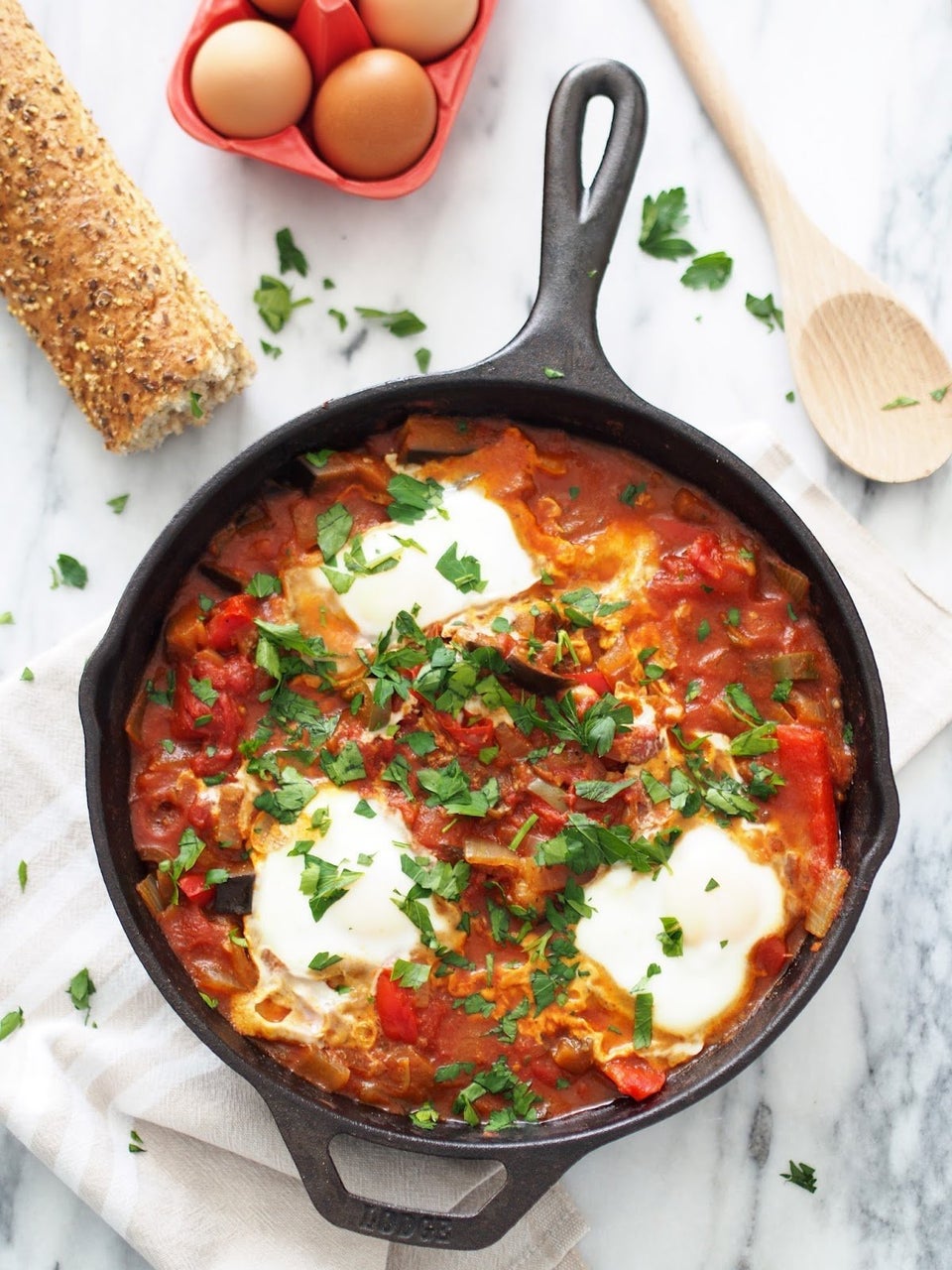 Green Shakshuka With Smoky Socca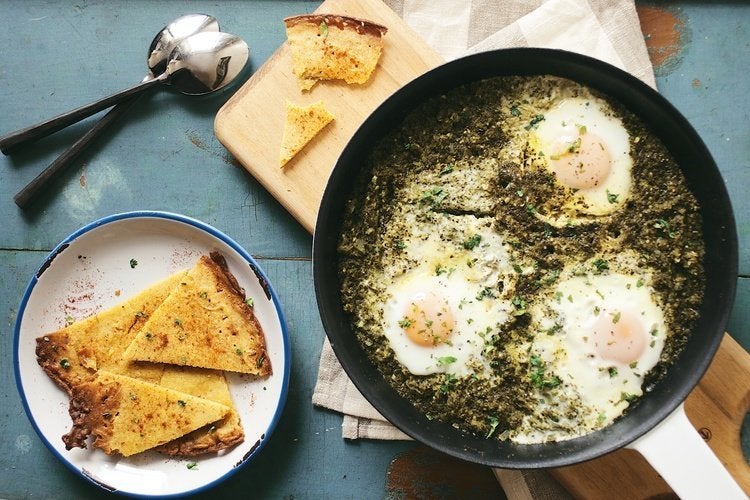 Shakshuka With Garlic Confit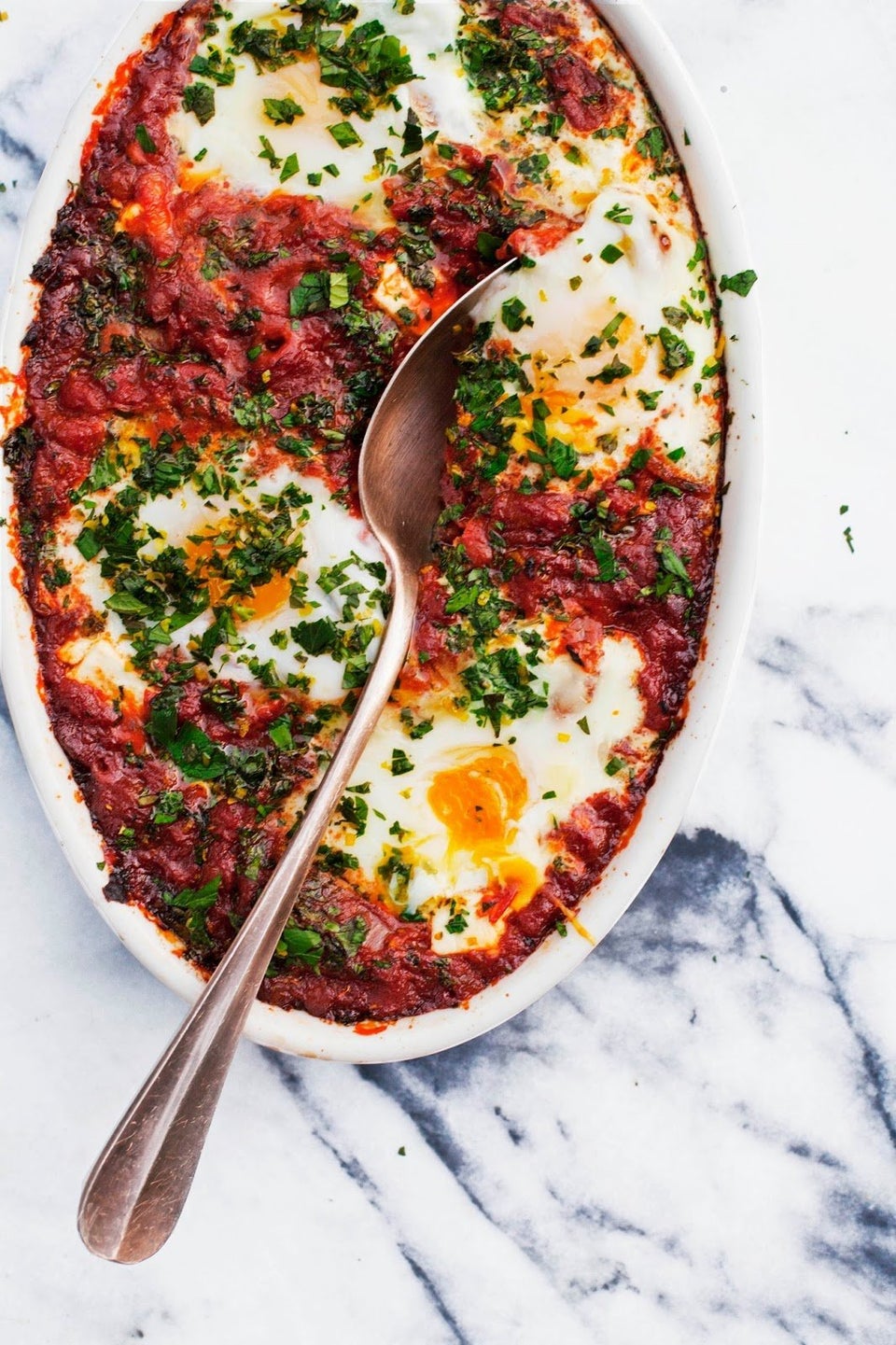 Caramelized Onion And Goat Cheese Shakshuka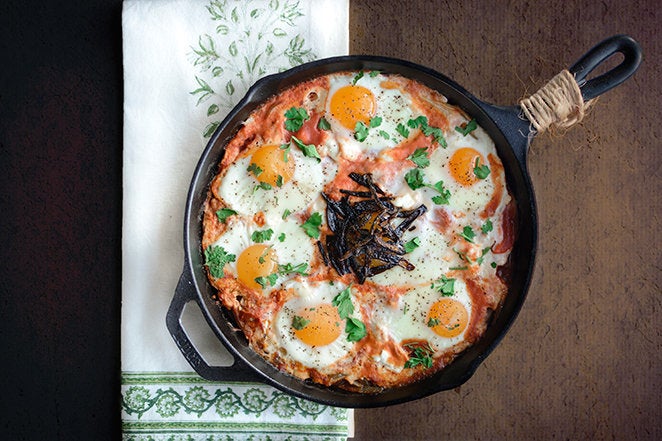 Indian Shakshuka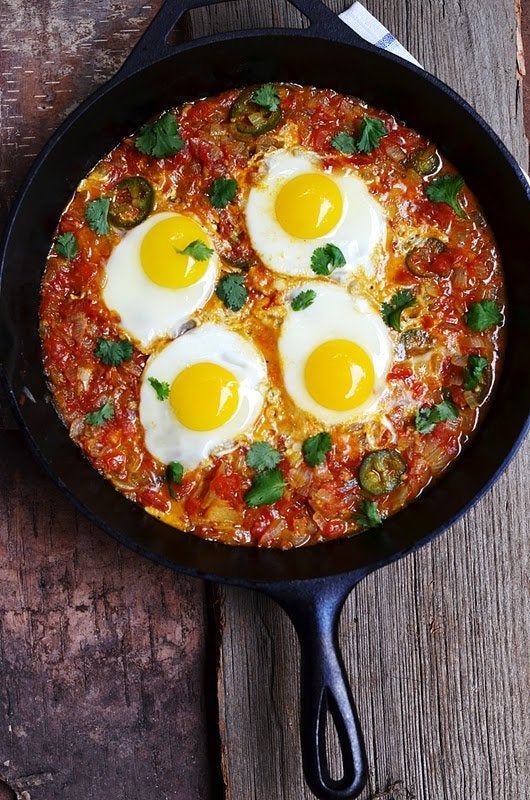 Shakshuka With Chicken Sausage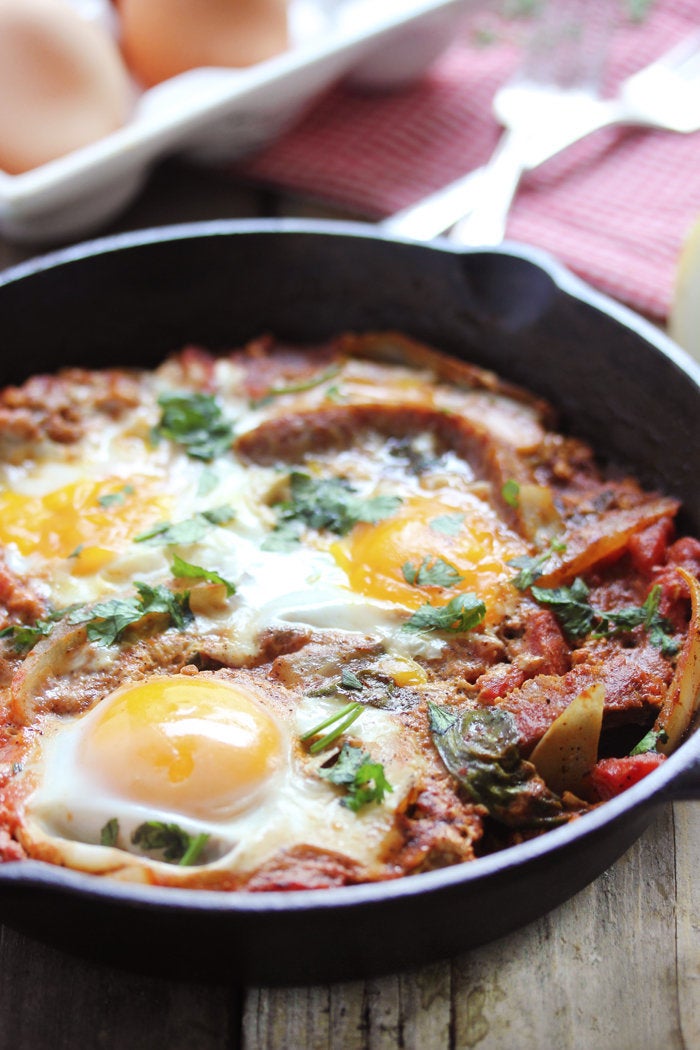 Tomatillo Shakshuka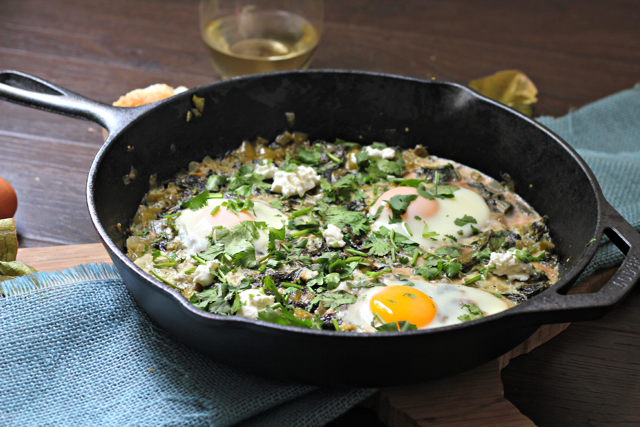 Roasted Anaheim Pepper Shakshuka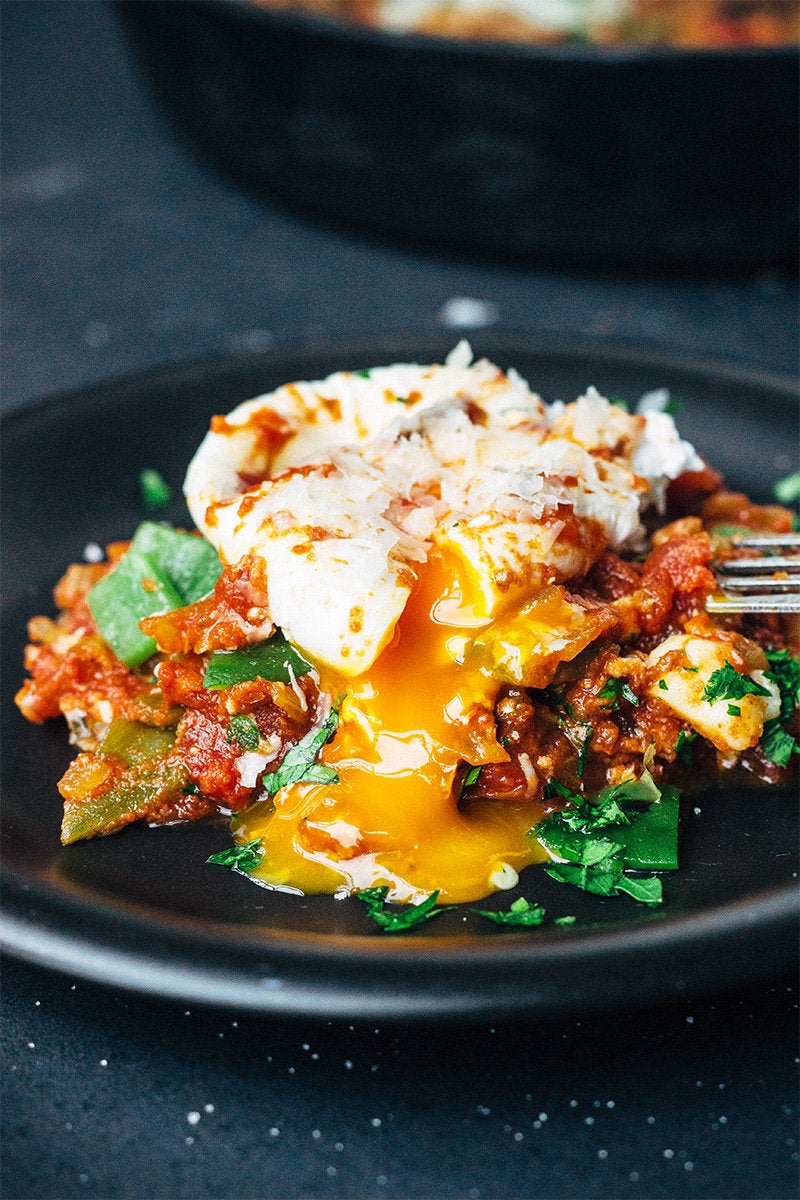 Minty Shakshuka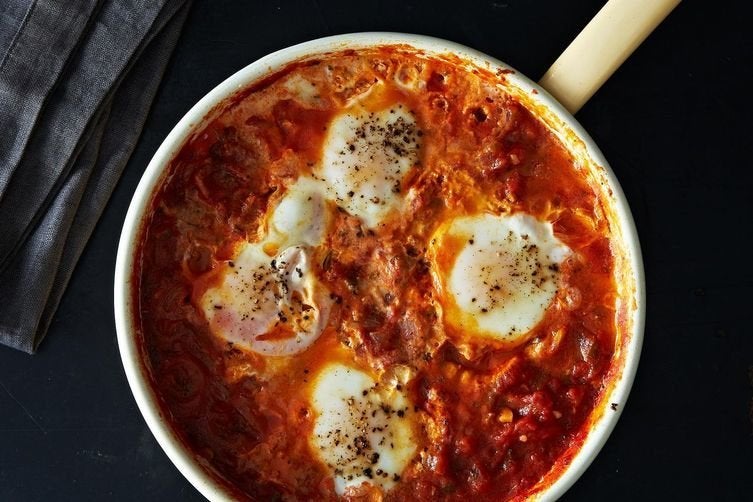 Zucchini Noodle Shakshuka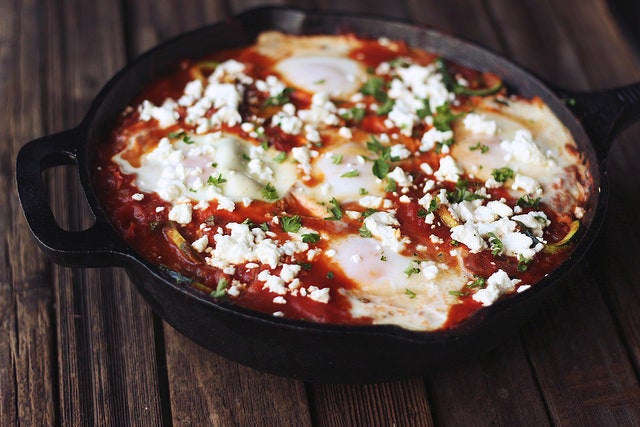 Shakshuka With Grains And Feta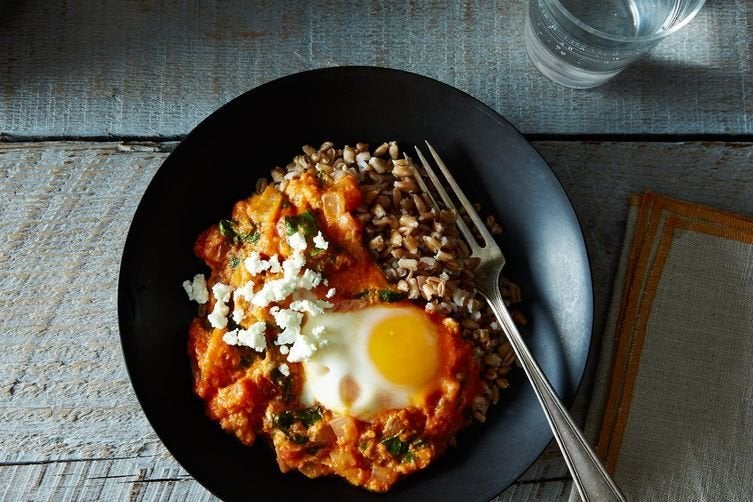 Tomato Achaar Shakshuka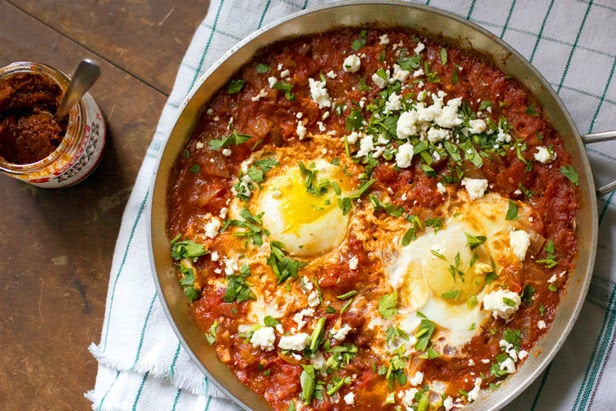 Caprese Shakshuka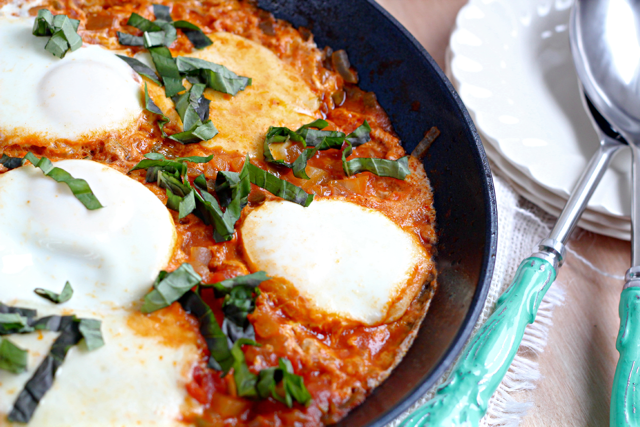 Related
Before You Go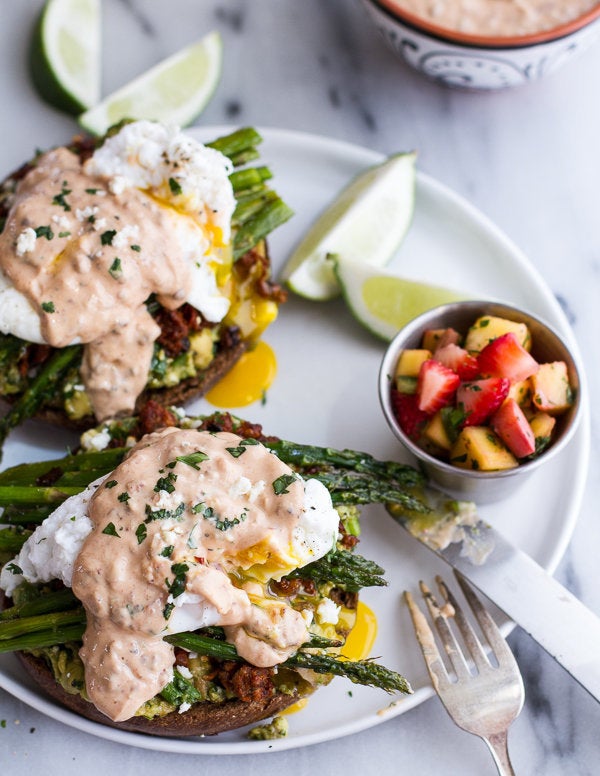 Egg Recipes List