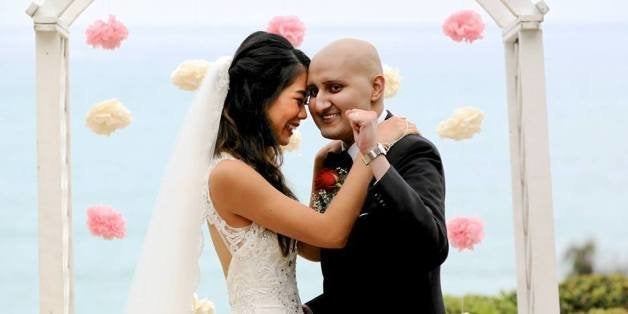 Shalin passed away peacefully surrounded by his parents, Frances [his wife] and close family. At the time, his loved ones were all sharing what Shalin had taught them and how he had influenced their lives. Just as his father finished speaking, as the sun was starting to set, Shalin passed at 7:13 PM. It was beautiful, and just how Shalin would've wanted it. He fought bravely to the end and passed exactly a year from his USC graduation and 9 months from his diagnosis on August 16th.
The young man's death came nine months after he was diagnosed with an aggressive cancer. After receiving the terminal prognosis, Shah spent the next few months living life to the fullest -- getting married to his high school sweetheart, and encouraging hundreds of people to step away from their busy lives to watch the sunset.
In a final letter to his family and friends, Shah wrote, "I guess you can say I finally figured out why all of this has happened to me, it's to give me the opportunity to do this. I found my 'purpose in life.'"
Shah graduated from the University of Southern California in May 2014, before heading to Peru to volunteer with Peace Corps. It was there that he developed a severe cough, which led to his diagnosis.
Dr. Varun Soni, USC's Dean of Religious Life, spent time with Shah before his death.
"He told me that felt like the luckiest person in the world, that having terminal cancer empowered him to find and meaning and purpose, and allowed him to appreciate the simple and important things in his life," Soni said in the Baccalaureate speech to USC's graduating class of 2015. "He told me that he had no room for anger or hatred in his heart, and that he felt blessed to have lived a perfect life."
Shah also asked Soni to share a special message with his former classmates:
"When you're faced with certain death, nothing matters except your truth. What's the meaning of your life? How do you find happiness? What will your legacy be? What is your truth?"
Shalin's wife sent The Huffington Post this message:
On behalf of Shalin's family and friends, thank you all so much for the outpour of love and support. Shalin was lucky enough to have seen his message inspire others before he passed and could not have been happier knowing that he was able help so many. He was an incredible, brave and joyful man and the world will miss him so much. We will all be working hard to live and love as Shalin has taught us and will continue to help others to do the same.

Later today, we are kicking off a call-to-arms to send a sunset from every corner of the world by May 24th as a commitment to seize the day and appreciate the joys of life in honor of Shalin and his legacy. (#SunsetsForShalin)
Thank you Shalin, for all you gave the world. You are missed.
Related
Before You Go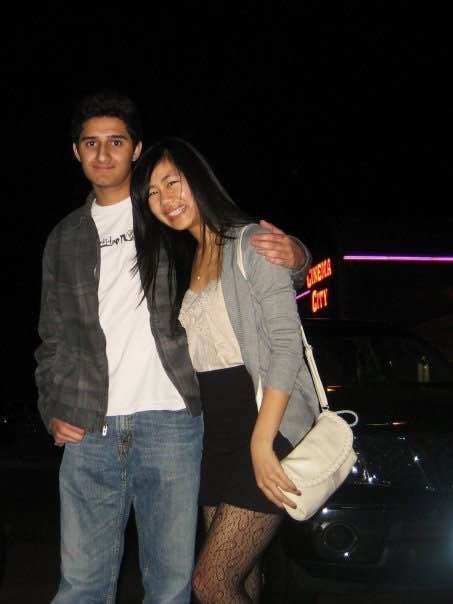 Shalin Shah
Popular in the Community