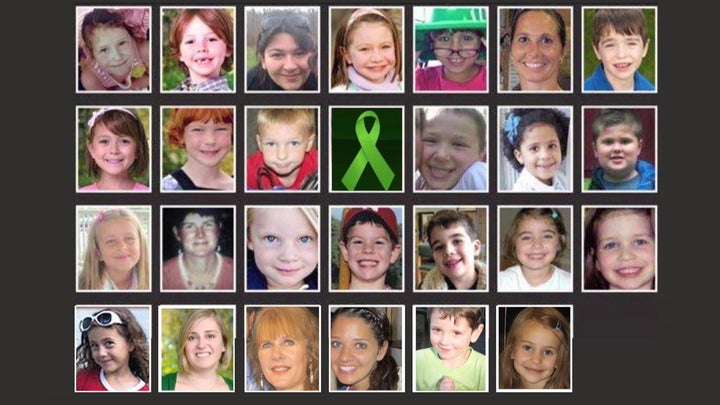 Megyn Kelly, no one needs to "shine a light" on Alex Jones. This man has claimed that 9/11 was a government hoax and Hillary Clinton was linked to child pornography trafficking operating out of a DC pizza parlor. That false news is ludicrous. But the harm he has inflicted on the loved ones of the Sandy Hook massacre by claiming it was a hoax is despicable.
I can't imagine what sort of person would inflict such cruelty on the families of the 20 young children and six adults gunned down in 2012 by Adam Lanza at Sandy Hook Elementary School in Newtown, Connecticut. To give him a platform on national television this Sunday, Father's Day, is cruel. What do Kelly and NBC think will be accomplished by airing this interview?
I support Sandy Hook Promise and am totally behind its mission to "prevent gun-related deaths due to crime, suicide and accidental discharge so that no other parent experiences the senseless, horrific loss of their child." The group is led by several family members whose loved ones were killed at Sandy Hook Elementary School and other professionals dedicated to the cause of reducing gun deaths in America.
Today, I received an email from Nicole Hockley, mother of first grader Dylan who was slaughtered at Sandy Hook. In it, she described the pain of missing her beloved child. "Now, all I have is a little box with his baby teeth and a lock of his hair sitting beside an urn of ashes."
Alex Jones not only contends the shooting never happened, thus denying the existence of the 26 people who died there. He also stokes the flames of hatred among his followers who harass grieving families with hate mail and threats. It's hard to understand what motivates him to take such an odious position other than the fear that this incident would be the final straw for the NRA and gun lobby. Unfortunately, no gun safety legislation followed Newtown and many other horrific mass shootings after that. Nevertheless, he persists as innocents continue to fall victim to our obsession with guns and gun violence.
Just yesterday, a father in Hobart, Indiana decided to teach his two boys about how dangerous guns can be by pointing an unloaded gun at them. Then, he put the bullets back in the gun, and forgot he had done so when his 9-year-old daughter entered the room. To finish the lesson, he pointed the gun at her and shot her in the head, killing her.
And then there are the victims of random gun violence. Over Memorial Day weekend in Chicago, six people were killed and at least 37 others people were wounded. In two days in February, three Chicago children were shot to death. Kanari Gentry-Bowers, 12, Lavontay White Jr., 2, and Takiya Holmes, 11, died after being hit by gunfire meant for someone else.
Jones and Kelly each have three children. I'm sure they would be heartbroken if anything happened to them. Can they even imagine the pain of losing a child? I know I can't. So why subject the parents of the twenty children killed at Sandy Hook to an interview with someone who denies their children's very existence? Is it really worth the potential ratings the notoriety of Jones might attract?
I am still hoping NBC comes to its senses and decides not to air this interview.
Popular in the Community