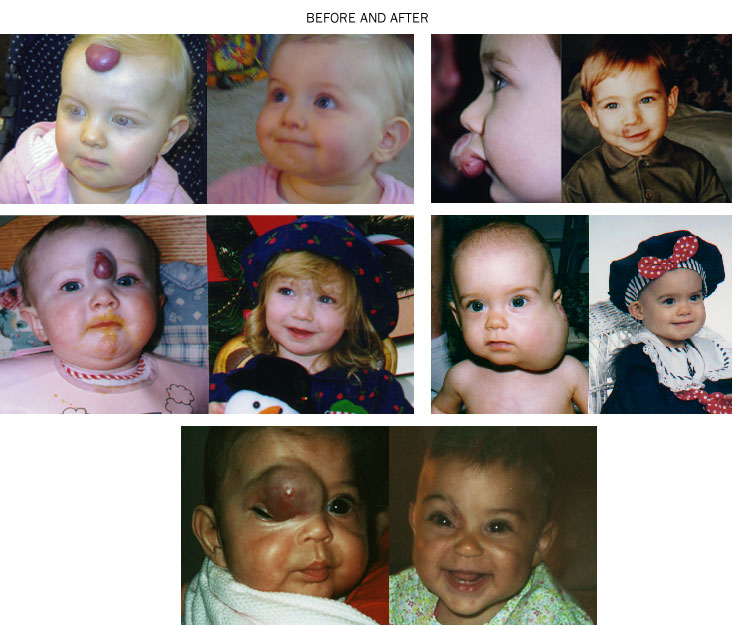 On Saturday, October 9, in New York City, I was privileged to have had the opportunity to be a volunteer at The Vascular Birthmark Foundation's annual medical conference and clinic at NYU.
The prior evening, I had chaired the Mark of Beauty Gala for VBF, where I met many of the families who brought their children to New York for treatment, as well as some of the adults who have lived with vascular disfigurements.
At the gala I spoke to a crowd of several hundred in attendance, about my own journey with my now 20-year-old daughter's hemangioma. I discussed the uphill battle we faced 20 years ago and ironically still must contend with today. The crowd became aghast when I told them about the language used by insurance providers when they denied a claim for treatment of these deformities, calling it a "cosmetic procedure" and classifying it as a breast augmentation or a nose job!
As I spoke, the audience members could look around the room at the many disfigured faces in the crowd and see with their own eyes the sheer lunacy of this ridiculous predicament.
Under Obama's new health care reforms, besides being denied coverage, procedures which are deemed cosmetic will also be surcharged. To claim that removal of deformity is purely cosmetic is not only obviously preposterous, but it is ultimately a more expensive tab for the short sighted insurance industry to deny coverage.
The cost of these types of cases is far less with early surgical intervention and will undeniably save insurance providers the exorbitant tab of mental health therapy down the road. This cost doesn't even begin to consider the toll on the family and society as a whole. The insurance industry is responsible for the indelible psychological scar that they are allowing to form in those that are forced to live with deformities because they have denied them the ability to get medical treatment. Is treatment of physical defects not a corrective procedure rather than a cosmetic one?
I beg the public to get angry about this ludicrous situation and demand that we mandate to greedy, apathetic insurance companies that they MUST distinguish between cosmetic procedures, which would merely enhance one's appearance and corrective procedures which would eliminate disfigurement and preserve one's psychological well being.
In 1990, when my baby daughter was born with a large purplish growth on her upper lip, which grew and grew, I was made only too aware of the scrutiny from the public that was in store for her once she was old enough to understand. The constant staring and whispering, peppered with rude remarks and comments would often send me home in tears.
I was one of the lucky ones. I found the doctor that was able to literally remove her golf ball sized tumor on her face, in outpatient surgery when she was only 14 months old. I was again fortunate to be able to afford her surgery. My daughter was spared any awareness of the harsh judgment from the public that I will never forget. With all of the bullying and suicides which have made the headlines lately, I cannot imagine what my child's life might have been like if I had not been able to get her the surgery that would remove the enormous cross she would have otherwise been forced to bear throughout her life.
The following is a quote from 31-year-old Kiana Smith who came to the medical conference from Trinidad for treatment. She has lived with a vascular deformity which has continued to grow throughout her life and currently covers the entire left side of her face, chin, neck and left ear.

I feel like I grew up so old. All the teasing, having to cope with it. "Sticks and stones" and all that crap. I can't be strong every day. I can't. I am still a human being like everyone else. I am glad I only hear in one ear. I don't hear all the comments but I see my mother get angry and know something was said. One young man we passed said I was his worst nightmare... I don't feel passion for living. I don't feel normal and think I should. Who would hire me anyway with my face?
I was taught that if we are not part of the solution, we are surely part of the problem. Please help me to end this craziness. Send a message to your congressman, senator, President Obama and the press, and tell them we will not stand by and allow the insurance fat cats to grow richer by turning their backs on those that need and deserve their support. Be a part of the solution!
Popular in the Community