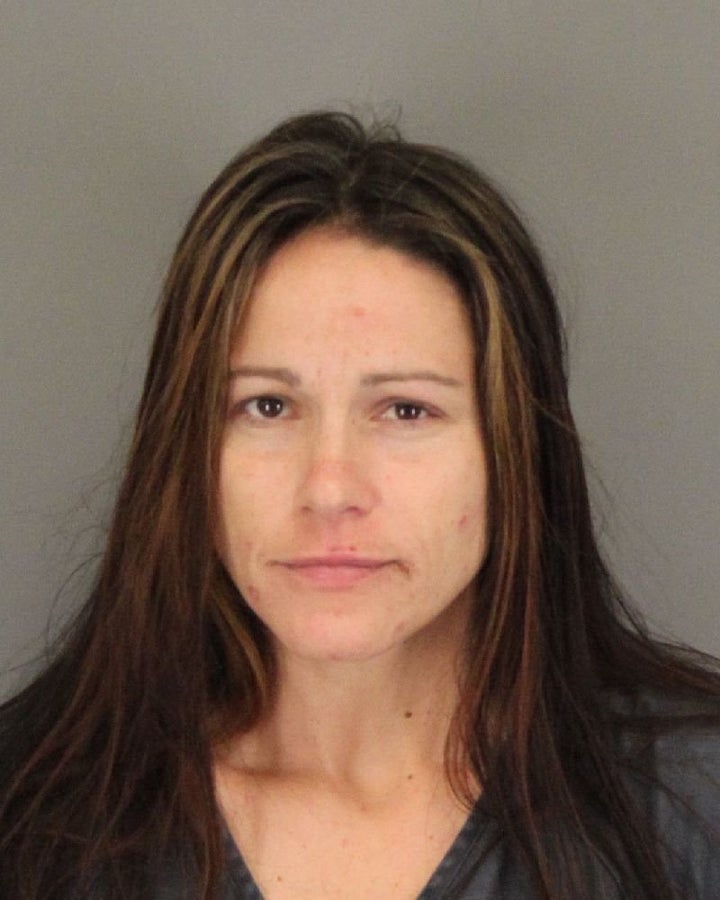 A South Carolina woman was arrested for child neglect last week after Spartanburg County Sheriff's deputies discovered her naked 2-year-old son asleep in a pile of trash on the floor of her car, WYFF-TV reports.
The woman, 36-year-old Shana Bishop, pulled into a stranger's driveway and began dancing around. A witnesses said that a cup holder from the car was stuck in Bishop's hair.
A resident called authorities, who questioned Bishop. A Spartanburg Country Sheriff's deputy said that the woman thought she was at her mother-in-law's house, appeared to be under the influence of narcotics and admitted to prior use of methamphetamine.
The toddler, whom deputies said had welts and bruises on his legs, was taken to a regional hospital, then released into the custody of Bishop's parents.
According to WYFF-TV, the woman's parents "said they had been raising the child until three weeks ago, when Bishop took the boy and they were unable to find her."
In April, a Spartanburg mother and her boyfriend were arrested and charged with child abuse after the woman's 2-year-old sustained life-threatening injuries and had to have part of his skull removed.
REAL LIFE. REAL NEWS. REAL VOICES.
Help us tell more of the stories that matter from voices that too often remain unheard.