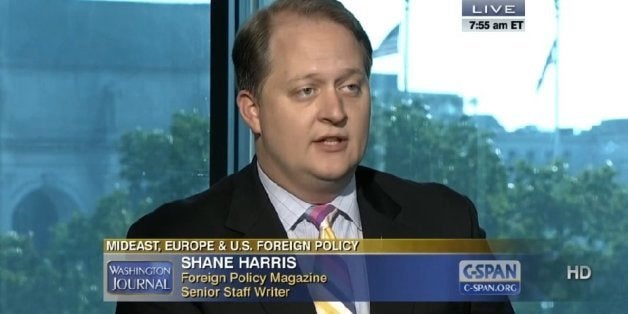 NEW YORK –- Foreign Policy magazine's Shane Harris will join The Daily Beast next week to cover intelligence and national security.
Daily Beast executive editor Noah Shachtman described Harris as a "monster reporter" in a staff memo announcing the hire.
"I first met Shane in the mid-aughts, when he was unveiling NSA surveillance programs years before anyone heard of Ed Snowden," Shachtman wrote.
That reporting led to Harris' 2010 book, The Watchers: The Rise of America's Surveillance State. Shachtman said Harris' forthcoming book, @War: The Rise of the Military-Internet Complex, "is even better."
Harris worked at National Journal and Washingtonian magazine before joining Foreign Policy last year.
Shachtman praised Harris' work at Foreign Policy, describing how he "wrote the definitive profile of the NSA's 'cowboy' director, exposed the U.S. government's utter dysfunction in bringing hostages home, and threw cold water on the terror threat from Syria's so-called 'Khorasan Group.'"
Harris also won the Gerald R. Ford Prize for Distinguished Reporting on National Defense and was a four-time finalist for the Livingston Award for Young Journalists, according to the memo. "In short: the guy's a baller," Shachtman wrote.
The Daily Beast is replenishing its national security ranks as senior correspondents Eli Lake and Josh Rogin head to Bloomberg View.
"As you all know, John and I take enormous pride in our world and national security coverage," Shachtman wrote, referencing editor-in-chief John Avlon. "That's why we're so psyched to have Shane join Chris Dickey, Kim Dozier, Jamie Dettmer, Tim Mak, Jake Siegel, Anna Nemtsova, Barbie Nadeau, and myself on this team. Expect another big hire in the weeks to come."
Calling all HuffPost superfans!
Sign up for membership to become a founding member and help shape HuffPost's next chapter