The Republican State Leadership Committee, a Washington-based political group, has donated $525,000 to the Republican nominee for Missouri secretary of state, state Rep. Shane Schoeller, in the last week.
The donations, which are legal under Missouri's unlimited campaign contributions, come as Schoeller and Democratic nominee Jason Kander enter the final days of one of the most competitive races in the Show Me State. National Republicans said they believe Schoeller has a chance to win. Schoeller, who has made voter identification his top issue, has also received large donations from business executives in the state and the billboard lobby.
RSLC spokesman Adam Temple told The Huffington Post that the money for Schoeller is part of a "growing effort" to elect more Republican secretaries of state. The RSLC operates campaign groups to elect Republicans to state legislative seats, along with down-ballot statewide offices including lieutenant governor, secretary of state and state attorney general.
"Despite a huge fundraising advantage for the Democrat in this race, our polling convinced us that this was a winnable statewide race for Republicans in Missouri and we are making an investment to help close the gap," Temple said in an email. "We are making investments in Oregon and Montana which are also possible pick-ups for us and defending a seat in Washington."
Mississippi Secretary of State Delbert Hosemann, who chairs the RSLC's secretaries of state arm, campaigned for Schoeller last week.
The RSLC has made four contributions to Schoeller in the last week including $50,000 on Thursday, $250,000 on Tuesday, $200,000 on Oct. 26 and $25,000 on Oct. 24. Missouri does not have caps on campaign contributions, but requires that all donations over $5,000 be reported within 48 hours to state officials. Businessman David Humphreys gave Schoeller $100,000 on Oct. 25. In September, Schoeller reported a $250,000 contribution from businessman Rex Sinquefield.
The donations from Sinquefield and Humphreys have captured attention as both businessmen have tried to use the initiative process to influence state policy. Former Missouri state Sen. Jeff Smith (D-St. Louis), now a political science professor at the New School in New York City, said the donations raise interest mainly because of the secretary of state's role in writing ballot language and the impact that could have on the election. In September, the state billboard industry's chief lobbyist told HuffPost that it was donating free billboard space to Schoeller in an attempt to elect a favorable secretary of state if anti-billboard initiatives are developed.
Retiring Secretary of State Robin Carnahan (D) has been challenged by some over her writing of the ballot language. Smith sees this as the reason behind the funding.
"The secretary of state has one duty that a few large donors and politically potent entities care intensely about: the drafting of language for ballot initiatives," he said. "More than anything else, I think that explains the deluge of money into the race in recent weeks."
Temple did not respond to an email asking about the ballot language. Sinquefield's spokeswoman told HuffPost in September that the businessman donates to candidates who share his philosophy.
Kander campaign manager Abe Rakov told HuffPost that Kander is standing on his raising of a $1 million from small donations in the race. Kander has called for capping campaign contributions as a state legislator.
"Jason is proud to have received contributions from more than 2,000 Missourians," Rakov said. "It's unfortunate that Shane Schoeller had to run to Washington for a last-ditch, desperate effort to fund his campaign."
The donations come as Kander has unveiled a new ad stressing his opposition to Schoeller's voter identification proposals, including one which he said could disenfranchise troops serving overseas. Kander, an Afghanistan veteran, said in the ad that he wants to protect the military vote. Schoeller told HuffPost in April that the bill, which requires a copy of a photo ID to vote absentee, would not deny troops the ability to vote. He said it would expand military voting.
Schoeller's campaign did not return calls regarding the RSLC donation and the new Kander ad.
Before You Go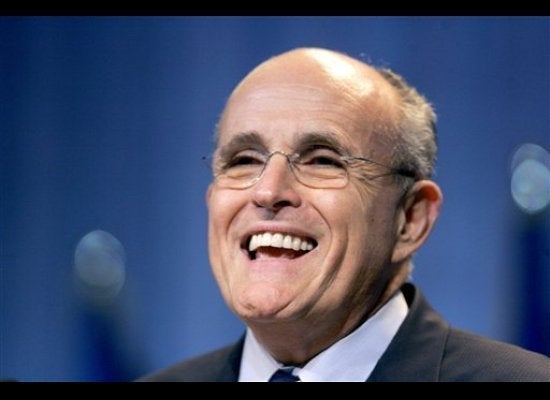 Out-Of-Touch Politicians
Popular in the Community