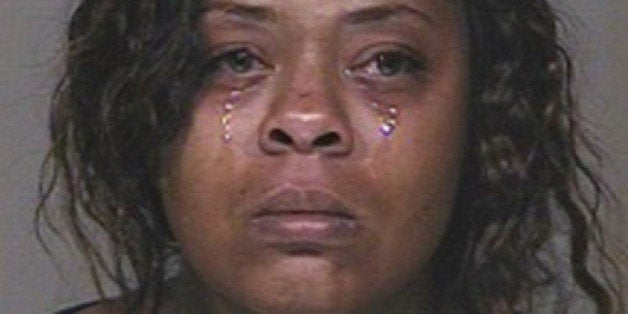 Shanesha Taylor made national headlines following her arrest in March, which law enforcement critics decried as unjust.
Taylor, who was homeless at the time, said that she could not afford child care and had no one to watch her 2-year-old and 6-month old, so she left them in the car while she interviewed for a job at an insurance company.
The child abuse charges against Taylor were dropped in the wake of the outcry, but with strings attached. Now, Taylor might be in legal trouble for missing a scheduled financial payment to a fund for her children.
About 4,000 individuals had contributed more than $114,700 to a crowdfunding campaign set up for Taylor's benefit.
On Monday, prosecutors moved to reinstate charges against Taylor, saying that she had failed to deposit $60,000 of the donations she received in a trust for her kids. Taylor had agreed to the deadline in July as a condition to suspend the criminal charges.
In court Monday, prosecutors "wondered aloud" where all the money went, AZCentral reports.
Taylor's attorney asked to lower the contribution to $35,000, saying that his client has met most of the conditions of her deal, and paid for child care through April 2015. He said Taylor is still looking for a job.
A follow-up hearing is scheduled for Wednesday.
Taylor was arrested on felony child abuse charges in March after Scottsdale police were alerted that there were kids in a locked car.
"She was upset. This is a sad situation all around. She said she was homeless. She needed the job," Scottsdale Police Sergeant Mark Clark told KPHO at the time. "Obviously not getting the job. So it's just a sad situation."
Like Us On Facebook |

Follow Us On Twitter |

Contact The Author
Related
Popular in the Community