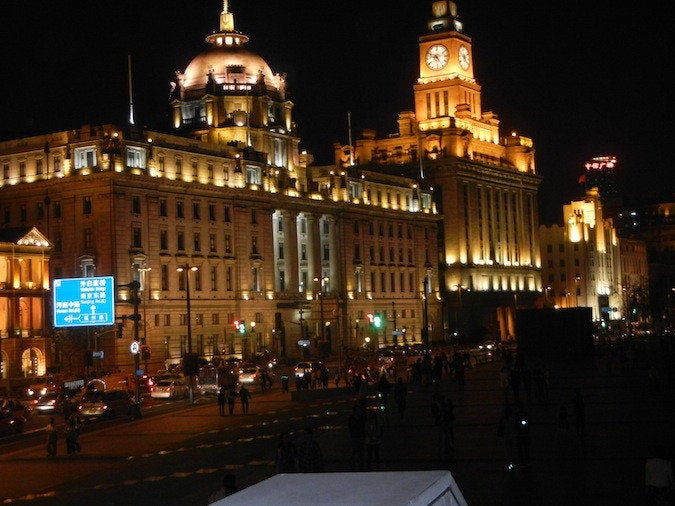 Co-written with Steven Lapidus
Over the next several weeks, we will offer some of our first takes on Shanghai and Beijing that are admittedly impressionistic, rather than comprehensive, responses to things that registered with us, a travel-writing but "day job" couple. Particularly, there were a few sites of interest, a few great restaurants and a wonderful spa that gave real meaning to the word relaxation. Our stay in China was extremely brief, for other reasons, forcing us to limit our time spent in each city to fleeting days.
Marriages have their own personalized rhythms and rules. Our own code is that we don't require "family" trips to countries that the other would merely like to "eventually" visit, we instead allow for both family and solo ones. Such was Shanghai/Beijing, which was initially born as a solo trip of one, but morphed into a trip of both. Married life can sometimes bring on some surprising "on second thoughts," but that's what makes it fun. Consequently, sometimes there needs to be a little catalyst, and the opportunity to stay in a pair of luxurious Ritz Carltons -- the Portman Ritz Carlton in Shanghai and the Ritz Carlton Beijing -- can provide just the requisite amount of incentive to turn the "eventually" spouse into a "let's pack" one!
Another idiosyncrasy -- we have one child. Without her along, we fly separately. Of course, this means that statistically-speaking doubles the chance that someone is going to have the proverbial airline adventure in reaching our destination; in this case, not unsurprisingly, the late-to-decide traveler drew the short straw, and delays in New York's LaGuardia and Chicago's O'Hare made for an exceeding late arrival in Shanghai. Being New Yorkers, public transport is always the first option, even to a five-star hotel, but options are severely limited late at night. The subway (which costs a mere 30 cents) stopped running, Shanghai's super high-speed Maglev airport rail link similarly shuttered and even bus options severely dwindled. With some taxis available, but market prices growing by the minute, what is there to do? Ask away to anyone and everyone walking by -- and yes, of course, connect with a nice family visiting from the U.S. who are just happening by and are more than happy to offer support. The father was originally from Shanghai and his daughter was Boston-raised, Cornell-educated and just plain fun and engaging, and the weary traveler merely had to follow them onto the public bus into the city, which is unknown to tourists, and then get generously delivered the rest of the way to your destination in shared taxi.
Who knew that Shanghai would be hot and humid in late October? The weather automatically limited our wardrobes by eliminating wool, heavy coats and sweaters, and making us long for cotton summer wear. How come we didn't realize just how much we would like this city that reminded us of a distant cousin of New York City? Shanghai is bold and gritty, gracious but tough, new and old, which are all key ingredients to making a place work. Conveniently, the Portman Ritz had an enticing in-house art book in our room.
It gave us a feeling for the city and its many attractions, and, especially for a couple that likes to shop, an alternative to some of Shanghai's Rodeo-Drive-like high-end shops. A concierge provided something a little different, for lack of a better description, the shopping emporium located at 580 West Nanjing Road, where we could buy coveted knockoffs and the like. For those interested in re-creating a little of the middle-Eastern back-alley bazaar, or even a 20s-style speakeasy, all the while coming back with goods, brands and accessories to impress friends and family, 580 West Nanjing Road is the place to go. Our advice is to bring a very large bag and "ask for Tommy" -- who delivers!
All the guidebooks suggest walking around to get the full breath of the city; Shanghai is a great walking city. Nanjing Road is the main thoroughfare in Shanghai, and is often called one of the great streets in Asia. It's the home of just about every imaginable luxury store, including a gigantic Prada, Burberry, Christian Louboutin and Gucci, to name just a few. Who is actually shopping in these empty stores? With prices at levels that seem beyond those of even their sister shops in New York, Paris and elsewhere, it's not hard to see the attraction of 580 West Nanjing and Tommy!
Nanjing Road is long and winding, but eventually leads to Shanghai's most-famous attraction: the Bund, an elevated embankment overlooking the Huangpu River and the space age-like Pudong district, on the river's far side, which is home to Shanghai and China's financial empire and replete with dramatic and gigantic shapes, albeit often obscured by a blanket of thick smog.
We sat to admire the view, and a local citizen, and then another, and then yet another, approached, without speaking or asking, and proceeded to casually drop their arm over our shoulders as family members snapped keepsake photos. Personal space seems like such an American thing, but the big question was, "Why do they keep taking our photos?" We surmised that perhaps there weren't so many foreign "devils" back home. The embankment also provided sites of endless couples posing for wedding shots all decked out in elaborate wedding garb.
The Bund's grouping of historic buildings has recently been restored to its former colonial glory.
They were quite lovely, but the universal gesture of a wave of hand, meaning "no pictures here!" prevented us from taking pictures of the interiors.
We had previously seen a documentary by Dana and Amir Mann from 2002 called Shanghai Ghetto, which told the story of 23,000 European Jews who escaped the Nazis in the 1930s by travelling to faraway Shanghai, one of the few places in the world that would allow them to enter without special visas. Even though a little off the main path, we sought out the Shanghai Synagogue Refugee Museum which houses the former Ohel Moshe Synagogue at 62 Chanyang Road in the Hongkou District to learn more about this mostly forgotten historic episode.
It was a visit that we enjoyed especially hearing about Jewish customs from the perspective of a 22-year-old, mostly Mandarin-speaking Chinese guide who had learned much in her studies but had not actually come across many Jewish people or Jewish customs in her life.
Stay tuned next week for our experiences dining at two wonderful but very different Shanghai restaurants and at a luxurious spa...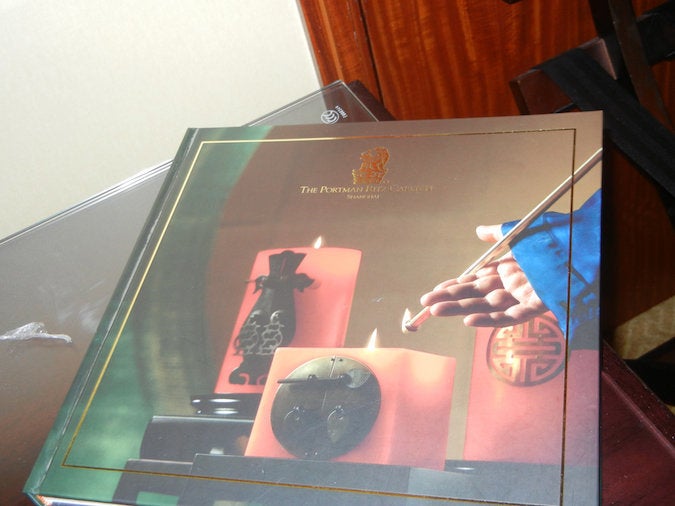 Shanghai: First Impressions