Over the last 26 years, Shanghai has experienced a growth spurt so extraordinary, it will make your jaw drop when you see it unfold before your eyes.
(Story continues below.)
This GIF shows two photographs -- one of the financial district of Pudong in 1987 and one in on July 31, 2013. Both were taken at 4:35 in the afternoon. The more recent pic includes a view of the Shanghai Tower, which is undergoing construction and is scheduled to be finished by the end of 2014. The 2,073-foot building will be the tallest skyscraper in China and the second-tallest building in the world. (Carlos Barria / Reuters)
"The images … highlight the breakneck pace of development that has turned Shanghai into a futuristic mega-city and made Pudong, the area to the east of its Huangpu river, one of the most recognizable skylines on earth," the Telegraph's Tom Phillips wrote last week of the two photos.
According to Phillips, Shanghai's population was just 11 million in 1987. Today the city is home to more than 23 million people, making it one of the world's most populated cities and one of China's largest. Also one of the fastest-growing cities in the world, Shanghai is said to have an economy that rivals that of Finland.
Related
Before You Go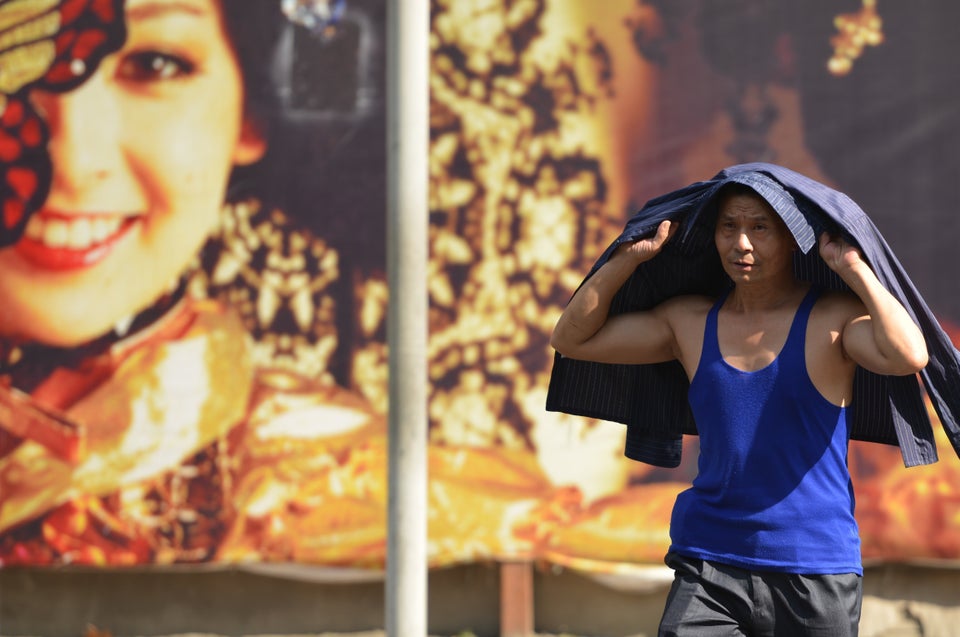 Heatwave Hits China
Popular in the Community