We think it's safe to say that there are few garments as eye-catching as the sparkly catsuit. The skin-tight style first came on the scene back in 2004 when Britney Spears donned her very own nude version in the music video for "Toxic." Amazingly, 8 years later, these catsuits still continue to dominate in the jaw-dropping department.
And who could forget Shania Twain's take? After an eight-year hiatus from performing, the 47-year-old returned to the stage this month in her own age-defying glittery catsuit. Needless to say, this sartorial statement is having a moment.
To cap off the year, we're taking a look back at how stars rocked this style statement in 2012. Take a look at the gallery below and tell us who wore the high-impact look best.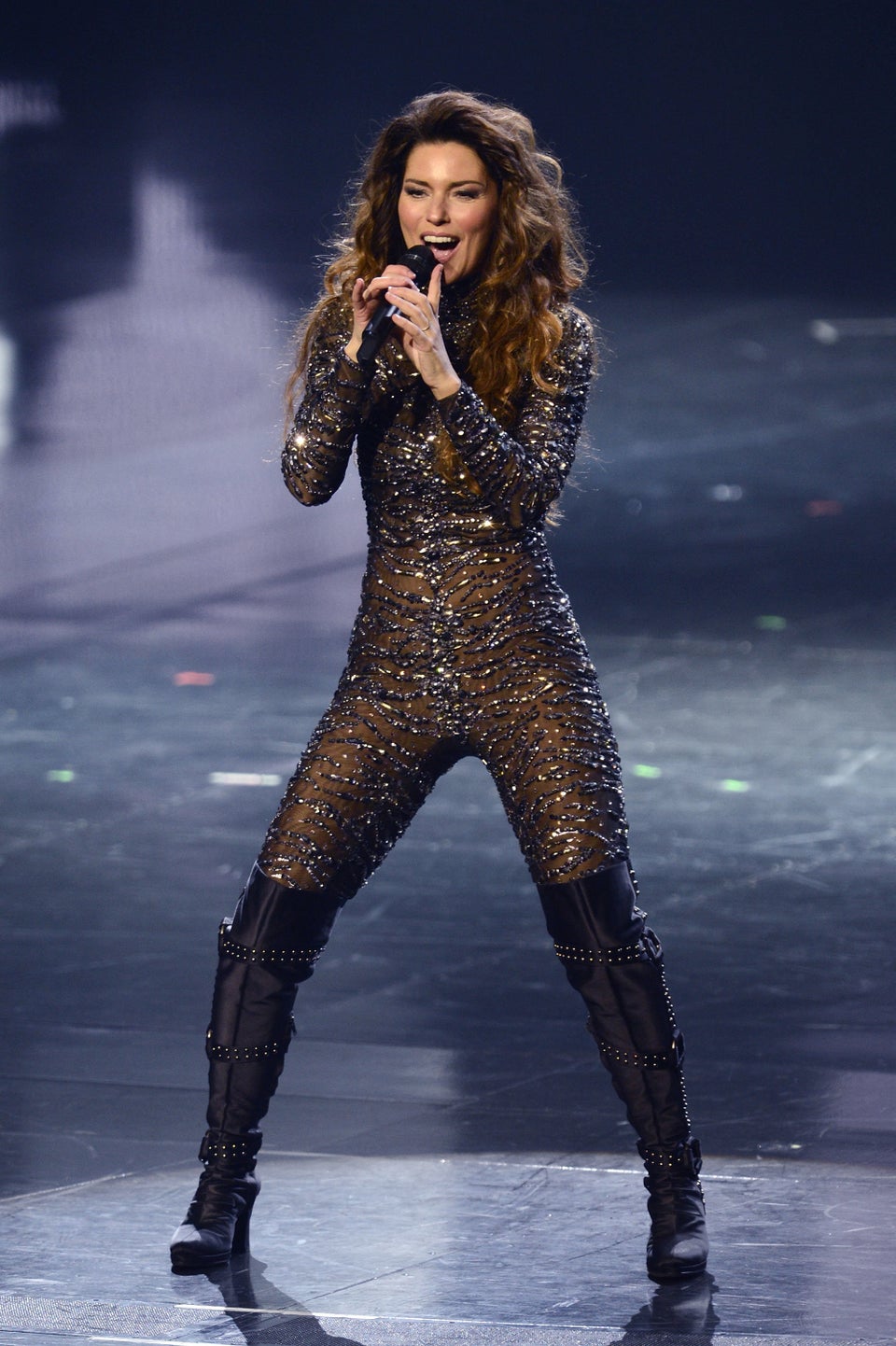 2012: The Year Of The Sparkly Catsuit