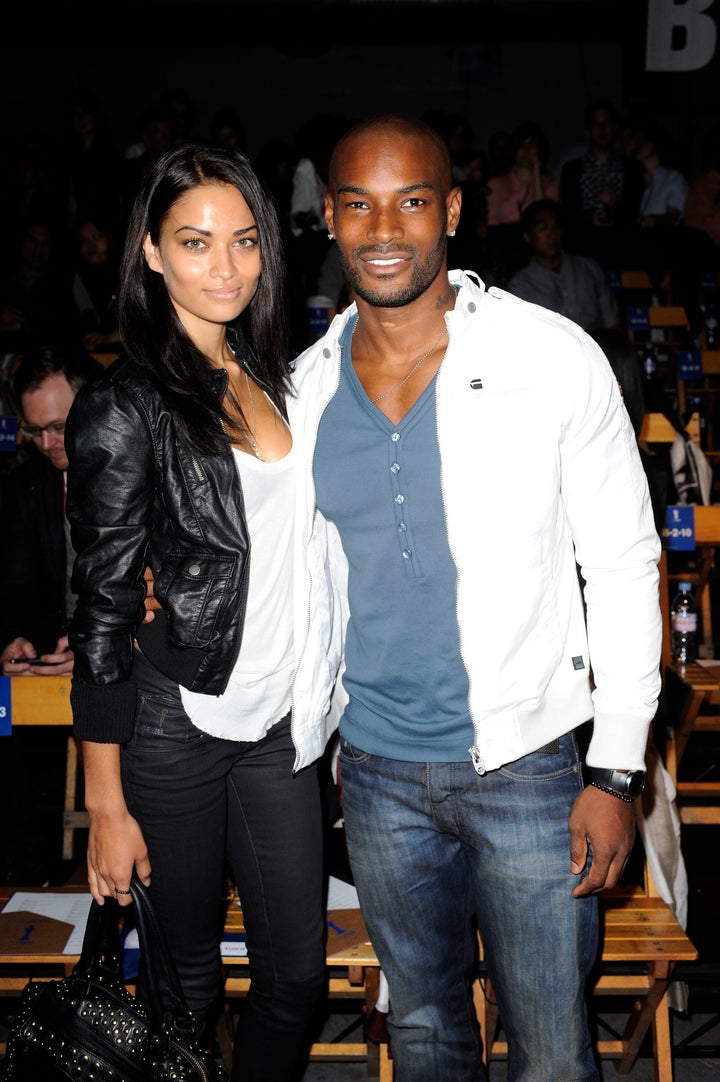 The male model (or rather "supermodel," as he called himself) seemed to irk most readers when he took credit for the success of his girlfriend, Victoria's Secret model Shanina Shaik:
"When I found her she was a regular girl. I helped place her with the right people, get her teeth cleaned, her body toned up," he says, framing himself as the Henry Higgins of fashion. "Everything changed and now everyone wants a piece of her. I hear people say, 'You can do better than Tyson.' I'm like, 'Really? Really?! I created her!'?"
To what degree do you think Tyson Beckford may have inadvertently helped your career by virtue of his media profile and the celebrity factor?

I don't think so. Tyson and I really keep our work separate and every now and then we'll go to events together. Sometimes we're just trying to make time together, because I work so much. Sometimes I say 'You've contributed to it'. But everything that I do with my work is separate. And also I never asked him for any help on anything. He just supports me and that's all I want.
Atta girl. It wasn't Tyson walking that Victoria's Secret runway, after all.