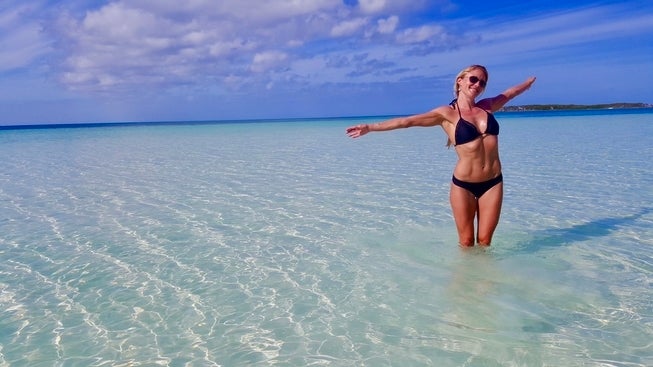 If you follow your dreams and spend your life doing what brings you joy, you are more likely to find success. – Richard Branson
In 2010, at 30 years old, she was already having a midlife crisis, and was considering a major pivot in her life and career. The recurring question she kept asking herself, "Is it more important to live where you want and find work, or stay where you are climbing a corporate ladder with the hopes of retiring to an amazing place when you're 60?"
At nineteen years old she launched a career in the music industry after standing on the stage looking out at 30,000 people during a concert of Widespread Panic, access granted from her boyfriend at the time, whose dad was managing the band. Then and there, she decided that she wanted to be on the back end of the concert industry, bringing the biggest artists to people around the world. She then spent her twenties in Nashville promoting and working with such artists as The Rolling Stones, Fleetwood Mac, Kenny Chesney, Jay Z, The Police, Pearl Jam, Jimmy Buffett, Snoop Dogg, Stevie Wonder, Kayne West, Foo Fighters, Metallica and Tim McGraw. Her most fulfilling job during those years was as tour manager for Steve Winwood in 2004, spending months on the road with him and the band on a tour bus.
By 30, she had achieved her dreams in the music industry and decided it was time to go after another dream. Growing up in Charlotte, North Carolina, her parents often brought her and her brother to the Virgin Islands for vacations. This entrepreneur was craving an adventurous island life, and so, against the advice of her friends and co-workers, she sold all of her belongings, terminated the lease on her Nashville apartment, and used her remaining money to move with her yellow lab, Dakota, to St. John in the US Virgin Islands to start living a new dream.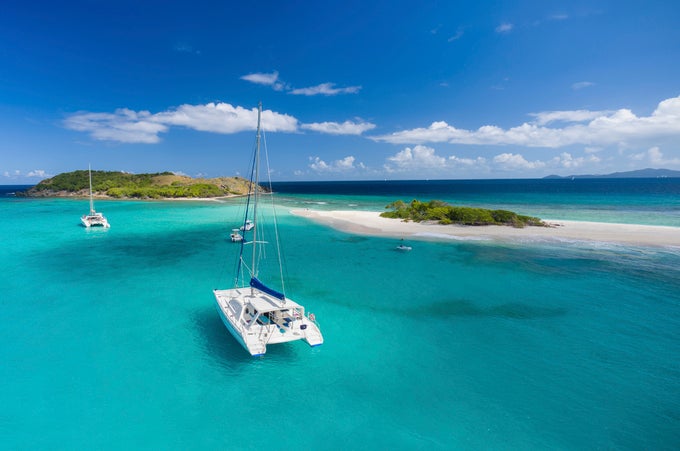 Her name is Shanna Dickerson and she is the Founder and CEO of Blue Sky Luxury Concierge, a boutique travel concierge and event planning business, which caters to luxury travelers and businesses around the world. She and her team locate and rent-out estates, villas, yachts, private islands and jets for clients across the Caribbean and other luxury escapes around the globe. The menu of concierge services is wide as it also includes hiring top chefs, booking private transportation and activities and planning world-class events. In 2010 she moved to St. John with nothing but her dog and a dream. The first two years certainly didn't come easy. She missed her friends and family and starting a business from scratch in the Caribbean was filled with challenges. But due to her driven personality, her business eventually began to expand. Today, six years later, she's living between Charleston, SC and the Virgin Islands, while working for A-list clients like Sir Richard Branson. While we live in a world filled with people who are wishing, hoping, and wanting to fulfill a dream someday, Shanna Dickerson took bold steps into the unknown in order to fulfill her dreams today. She left the comfort and security of the life she knew in favor of following a simple dream to build a life in the Virgin Islands.
I recently spent some time with Shanna in an effort to find out what it takes to up and leave one life for another, how to build an empire that caters to the affluent from scratch, and how to find and live your purpose. Here is Shanna Dickerson's advice on how to chase blue skies and big dreams:
Listen to your intuition: Shanna says that living out your dreams requires listening closely to your intuition. She has a long-standing habit of meditating every morning for 20 minutes so that she can quiet her soul thereby leaving room for messages to resonate from within. Back when she was working in the music industry, she loved her work but had a nagging feeling that she wasn't fulfilling her potential. She felt as if she was settling for the life she had instead of creating the life she wanted. Her thirtieth birthday led to much reflection and she realized then that she was meant to live on an island in the Caribbean. With that, she sold everything and moved. At the time she didn't know what she would do when she arrived on St. John, but through contacts with Kenny Chesney who owns a villa there, she was offered an opportunity to stay in the guest house of a large estate on St. John in exchange for helping vacationing residents of the estate with anything they needed. Shanna followed her intuition, embraced the opportunity and Blue Sky Luxury Concierge was born.
It Never Hurts to Ask: Shanna says that when it comes to big dreams, you need to be your own best advocate, meaning you must not be afraid to ask others for help along the way. In 2004 she was offered an opportunity to manage a concert tour for Steve Winwood. She had never managed a tour before, but there was no way she was going to turn down the opportunity. Her favorite quote is one by Sir Richard Branson, "If somebody offers you an amazing opportunity but you're not sure you can do it, say yes – then learn how to do it later!" Shanna reached out and asked for help and figured out how to manage a tour, and it was one of the most fulfilling jobs she ever had. Later, upon moving to St. John, she reached out to her contacts with Kenny Chesney and as a result she received a once in a lifetime opportunity to live on a prestigious estate helping vacationers, thereby creating her Blue Sky Luxury Concierge empire. Her very best example of not being afraid to ask is her encounter with Sir Richard Branson. Ever since starting Blue Sky she had hoped to someday work with him. Two years ago, she was speaking with a mutual friend of Branson's. And so she asked, "If I write an email to Richard Branson, would you please forward it to him?" Her friend agreed. It was forty-eight hours later when she was playing tennis and checked her email between sets to see if any clients needed her. She could hardly believe her eyes when she saw that Sir Richard Branson himself had emailed her back. That was two years ago, and since then Shanna helps assist with two of his biggest events on Necker Island, The Necker Cup and The Necker Open. Says Shanna, "It's so much easier to get where you are going if you are driven. Ask for what you want and go after it!"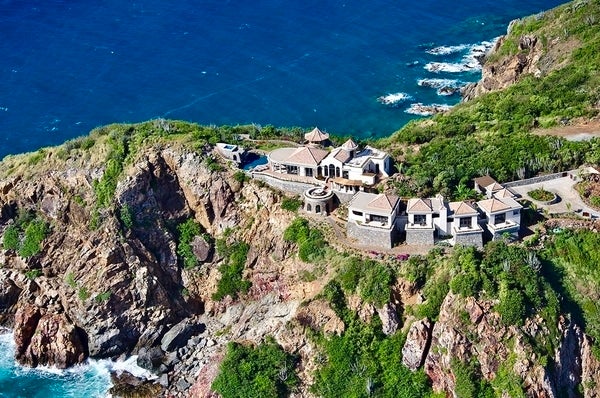 Deliver: When I asked Shanna about her secret to working with affluent clients, she said it's simple; "Be available and deliver." She has a team of people who assist her, but for most of her clients, she is their point of contact and is available for them 24 hours a day, 7 days a week. She travels extensively thereby seeing firsthand many destinations and making connections across the globe. When asked if she will scale her concierge empire further, she said, "We will always be very boutique. I never want my clients to feel like a number. We are a family driven business and we truly care about who we work with and strive to build great relationships over time." The unique adventures she creates for her clients make her brand stand in a world of its own, all of which stem from her love of travel and exploration. One of the greatest aspects of Shanna is that she connects with her clients on a personal level. She also uses social media to share with the world her fulfilling life giving everyone a front row seat while she builds her empire. When I asked about her favorite part of her company she said, "I love being able to inspire people with my story and to bring them together through incredible experiences. When I was in the music business it made me truly happy to bring people together through music. It is that feeling that drove me to start Blue Sky and it's incredibly fulfilling. When you follow your true purpose in life, somehow the universe conspires to help you."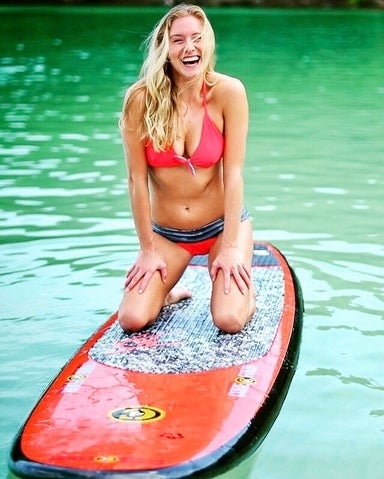 Shanna is hard working, driven, and fearless. She's an example that when you simply take the first step toward achieving your dream, the universe magically assists you along the way. Her blueprint for finding and living your purpose is simple; listen to your intuition, ask, and deliver. She's Shanna Dickerson and she's proof that good things come to those who chase blue skies and big dreams.
Support HuffPost
The Stakes Have Never Been Higher
Related
Popular in the Community