There were some tough words for "American Pie" star Shannon Elizabeth on "What Not to Wear." She didn't even know she was going to be appearing on the makeover show. The set-up had her believing she'd landed a spot on a show to talk about her jewelry line.
Instead, she was told that her fashion had faded along with her fame. Though Elizabeth wasn't keen on the makeover process, it was intended to get her more ready for business meetings. In fact, she critiqued the clothing selected for her in the same way Clinton Kelly and Stacy London usually critique their subjects' wardrobes.
"I think this is the ugliest thing I've ever seen. I wouldn't be caught dead in this," Elizabeth said of one. Another elicited this response: "I don't know what that is. It's plastic. I don't wear belts. I don't wear bell-bottoms." But her best response came upon seeing a pair of shoes. "I don't wear bananas," she said, going so far as to kick them.
She took home $5,000 worth of clothes for business meetings, but vowed to stick to her "lazy LA" look in her day-to-day life. ""I have a casual, no-style kind of look. I'm OK with that, I'm happy with that. I'm comfortable," she said. "It just takes me a few hours to get ready and I'm lazy!"
If fans needed any more indicators that Elizabeth wasn't altogether thrilled with being ambushed onto this show, she didn't even promote her appearance on her Twitter feed.
Tune in for more makeovers on "What Not to Wear," Thursdays at 10 p.m. EST on TLC.
TV Replay scours the vast television landscape to find the most interesting, amusing, and, on a good day, amazing moments, and delivers them right to your browser.
Related
Before You Go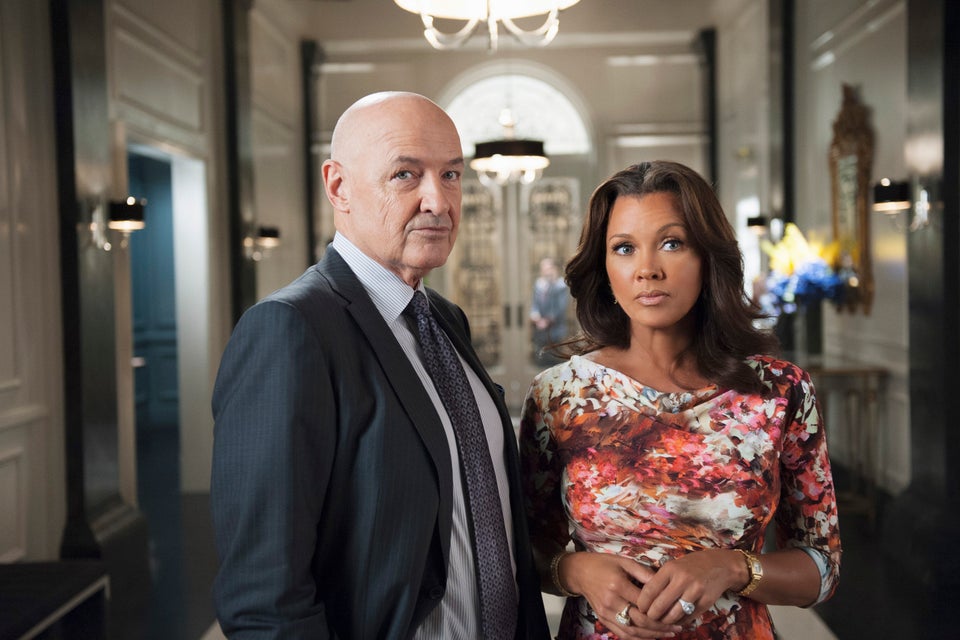 2013 Renewal Index: Canceled, Renewed & On The Bubble Shows
Popular in the Community