Despite being the most decorated gymnast in U.S. history, Shannon Miller's favorite workout these days is decidedly low-impact.
The 39-year-old mother of two is a self-described walker.
"People are always surprised that I don't do four-hour sweat sessions, or even two-hour sweat sessions," Miller said. "I don't have that kind of time and I don't know many people who do. For me, it's fitting it in. Like right now, I'm on the phone and I'm pacing around the house getting my steps in."
It's a solid strategy. Walking can have huge health benefits, including decreasing obesity risk, lowering blood sugar levels and improving sleep. And it's government-sanctioned, too: In September, Surgeon General Vivek Murthy recommended walking as a gold-standard form of exercise. Murthy advised walkers get at least 150 minutes of moderate exercise, or five 30-minute exercise sessions, weekly.
Miller, a woman and children's health advocate who runs her own lifestyle brand and travels around the country for motivational speeches, is a proponent of working manageable 10-minute exercise blocks into her day -- some which she films and uploads to her YouTube channel.
"If you are at home, all is not lost. You can get a great workout just with the things in your house and body," explained Miller, who creates family-fitness challenges for her kids during TV commercial breaks and attributes her toned arms to lifting her 2-year-old daughter. "It's about really focusing on those baby steps."
Miller chatted with HuffPost Lifestyle about her diet, her 2011 ovarian cancer diagnosis and how she stays calm and motivated under pressure:
Q: Between giving talks and being a parent, it seems like you're constantly on the go. What's your go-to snack when you don't have time to cook?
A: I'm not a chef by any stretch of the imagination. I tend to say I eat like a 5-year-old. I'll have an apple with cheese and almonds or fruit and string cheese. I always have nuts on hand, because it's good protein and sticks with you. If I'm in a crunch, I'll just have what I call a peanut-butter lollipop, which is just a big old scoop of peanut butter on a spoon. I'll pair that with fruit or vegetables.
I almost always have a bag of carrot sticks to munch on when I travel. My husband laughs at me because I'm literally that person who always has food in her purse.
Q: Whether it's competing in the Olympic games or speaking to a packed auditorium, how do you stay calm and motivate yourself to perform?
A: If you've done the work, then there's nothing to worry about. My parents helped me understand that from an early age, and that always made me feel better when I got up to salute the judge before a balance beam routine. I knew that no matter how the routine went, there was nothing more I could have done to better prepare for that moment.
Take a deep breath and say a prayer (which is what I always did), or think about one positive thing in that extra beat breath you take before you go up.
I always pictured butterflies in my stomach. I would picture those butterflies in my stomach and as I breathed in, the butterflies went up to my chest. And then as I breathed out, the butterflies would fly out my fingertips. It's okay, the butterflies are gone. Let's go.
Q: How does that translate to your post-Olympics life? How do you handle unexpected situations that you can't prepare for?

A: I'm a workhorse. I like to be prepared. But at the same time, life is preparation in a lot of ways. You're always preparing for those things that you can't prepare for. For me, it's understanding what I can control, what I can't control. I prepare the best I can for those things I know about.
That's how it was in gymnastics as well. You can't prepare for every situation that happens at a competition, whether they changed the lineup on you, or the gym floods and it's different than you thought it was going to be. You just have to rely on the training that you had.
"I always pictured butterflies in my stomach. I would picture those butterflies in my stomach and as I breathed in, the butterflies went up to my chest. And then as I breathed out, the butterflies would fly out my fingertips. It's okay, the butterflies are gone. Let's go."
Something I thought about during my cancer journey, but learned as an athlete, is to get back up. You are going to make mistakes. You are going to have falls. I think as I've gotten older, I've gotten better at understanding that it's not about being perfect. It's about moving through the journey and really learning from your mistakes to be the best you can be each day.
Q: Did being diagnosed with ovarian cancer in 2011 change the way you thought about your health?
A: You realize you aren't invincible and things can happen no matter how hard you try. For me, it was doubling down on the importance of making my health a priority and not brushing it off, like a lot of women do. We get busy. We have crazy lives and we focus on everything but us.
Now I don't take it for granted. I have an issue, I get it checked out, or at least I pay attention to it in a different way than I did before. In your 20s, you're invincible and nothing can ever happen to you. When something happens to you like cancer, you really start to pay attention.
I hit a rut several years back of getting too crazy with my time. You have two kids and time is even less. One of my non-negotiables is that when I get up in the morning, I take five, usually 10 minutes, to focus on my day.
I use a few of those minutes to be appreciative and grateful for all of the opportunities I do have. I say my prayers, and then I take few minutes to think about my day and look at my schedule. Then I take a few minutes to focus on bigger-picture goals and what I ultimately want to achieve with that day.
It helps set the stage and put me in the right mode.
For more Olympic coverage: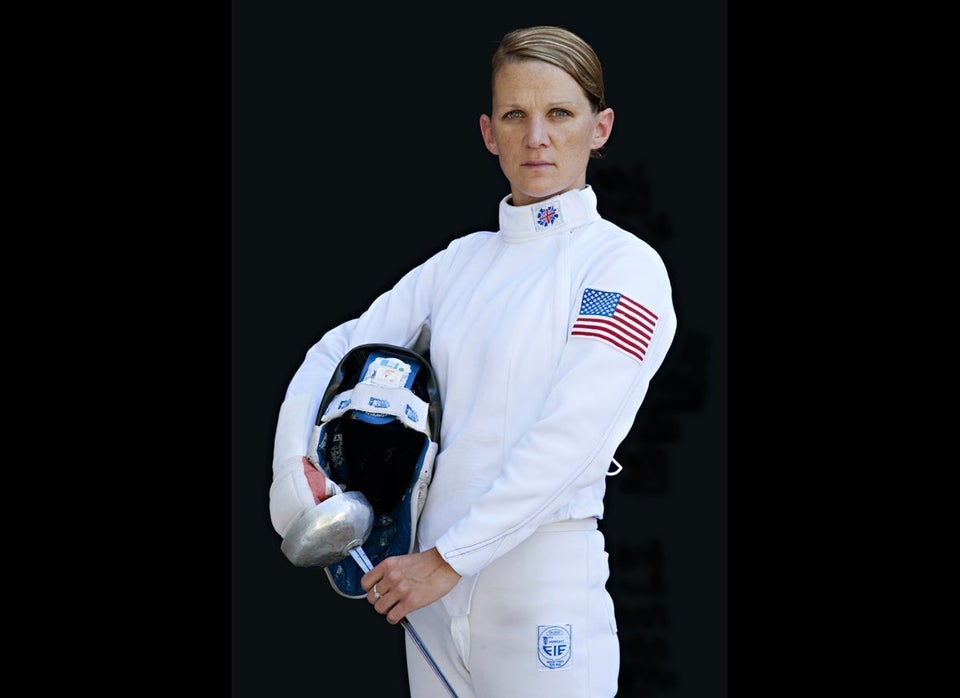 Olympic Moms