The "Stranger Things" and "Riverdale" actress shared the news in an emotional tweet late Tuesday. "I've only recently come out as bisexual to my family and friends," Purser wrote. "It's something I am still processing and trying to understand and I don't like talking about it too much. I'm very very new to the LGBT community."
See Purser's full tweet below.
As it turns out, the 19-year-old had partly written the tweet in response to a "Riverdale" scene which angered some critics and divided the show's fans. In an early episode, Veronica (Camila Mendes) and Betty (Lili Reinhart) shared a same-sex kiss, leading some to accuse the CW series of "queerbaiting," given that both characters identify as straight. Others used the scene as the basis for "shipping" ― or fantasizing a romantic relationship between ― the two women, whom they nicknamed "Beronica."
Shortly before the lengthy note about her sexuality, Purser had reportedly addressed "angry Beronica stans" in a since-deleted tweet with co-star Cole Sprouse. Her statement quickly backfired among some fans, however, who responded by accusing the show of succumbing to faux lesbianism.
She clarified her views in a series of tweets:
Last week, the actress explained on Twitter that she was in the "process" of becoming comfortable with her sexuality, but did not use any specific label. She also offered words of support to her followers who may be having similar feelings.
In 2016, she discussed queer fans who've said they identify with her beloved "Stranger Things" character, Barb. "We all at some point in our lives have felt that we weren't at the top of our social circle, or that maybe we needed our friends more than they needed us, and feeling overlooked," she told Paper magazine in July. "I think a lot more people feel a little bit insecure and a little bit hungry for love and acceptance."
Congrats on living your truth, Shannon!
Before You Go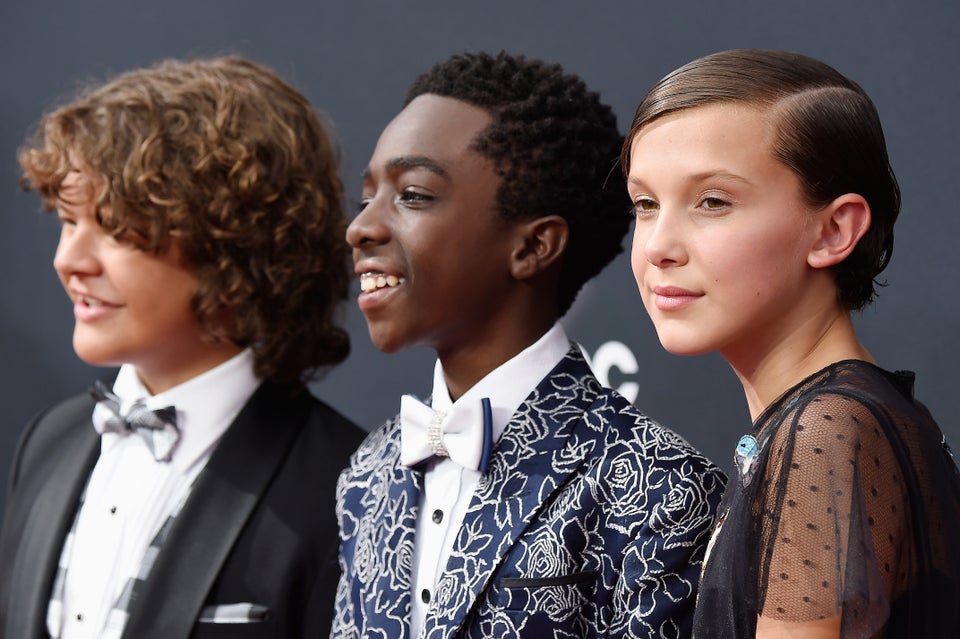 The "Stranger Things" Kids At The Emmys
Popular in the Community