Shannon White finally has the home of her dreams.
After spending the last five years passing between friends' apartments, transitional housing and periods of homelessness, she now lives in a two-bedroom in Fairfield, California. She's filled it with furniture from her childhood and from relatives, and there are family pictures lining the rooms. Now she's just waiting for her four daughters to join her there.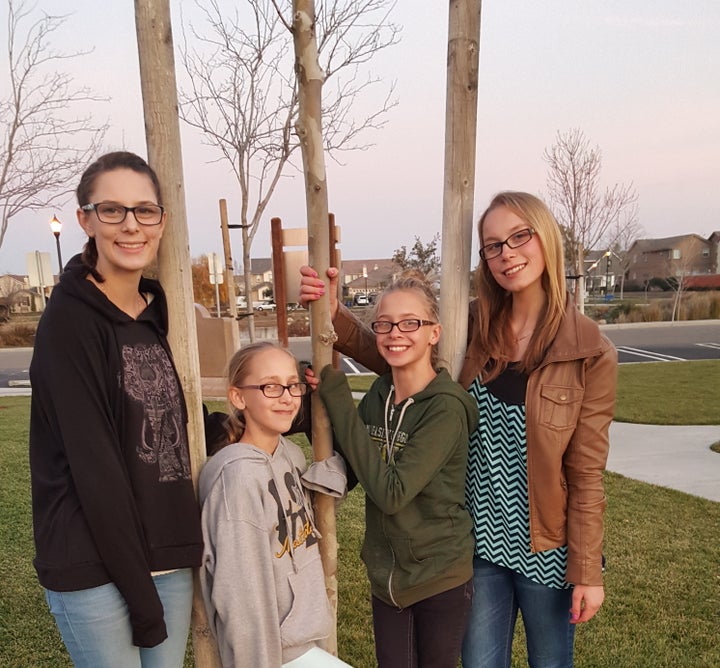 White, who has bipolar disorder, has struggled to keep a steady job while providing for her children, three of whom have learning disabilities. Her daughters, who range from 12 to 16 years old, have had 11 surgeries between them. They lived with White until 2010, when their father obtained full custody.
White loves when she gets to see her daughters every week. She takes them shopping at the dollar store sometimes or to church, and she's hoping to get shared custody of them soon.
But this past summer was tough. White was working at Denny's and as an in-home elder care provider, and was also picking up jobs as a math and Spanish tutor in Fairfield. She was in an abusive relationship, she said, and in August she got into a car accident and had to be hospitalized. Unable to work, White said she has been having a hard time making rent and paying her bills.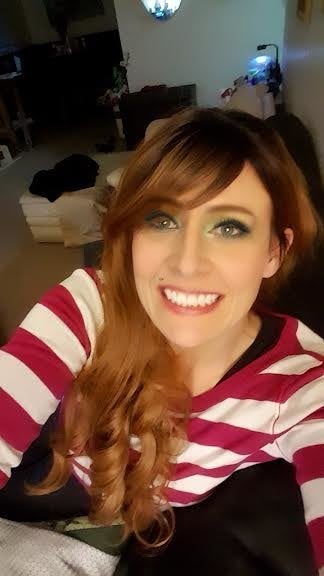 Meanwhile, she continues to arrange regular visits with her daughters and goes to court in the hopes of bringing them under her roof.
"I have to be able to come up with rent, so I can have my daughters here and show the judge that I have a stable living situation," said White, who connected this fall with counselors at HandUp, an organization that helps raise money for those in need. White recently launched a campaign on the site to get some help with rent.
"When I come in the door, I just relax. And after not having a home, it feels really good," White told HuffPost.
One of her biggest obstacles, she added, has been coming to terms with her bipolar disorder.
At some moments, she reaches a high where she has no impulse control and wants to spend a lot of money; at other points, she retreats into herself and doesn't enjoy the things she used to love, she said.
White, whose mother was bipolar as well, has been reluctant to tell others about it -- even her daughters -- because she doesn't know if she'll make them upset.
It took some time before White was able to face the stigma that often surrounds mental illness.
"I don't have a physical illness that they can see, and people say, 'You should just get it together,'" White said. "It's something that I've lived with my whole life, and I pray and take medications and go to counseling. But I can't help that sometimes I'm having symptoms."
Shannel Usher, a personal service coordinator at Bay Area Community Services who met White shortly after the car accident, said that White's relationship with her daughters has become more open in recent months as White's mental health improved.
"She was quite symptomatic when I first met her, and she was struggling with depression and anxiety," Usher said. "Now she's much more stable."
From the beginning, White's daughters have been a priority. "Her focus has always been to have a stable home for her children," Usher added. "She always made her visit times, she made it a point that she was there, even when she didn't have money for child support."
White hopes to land a job soon in car sales. She's been reading up on cars in Car and Driver magazine and is taking up her studies again. She enrolled at Sacramento State in 2013 but had to drop out when her second-oldest daughter needed to undergo open heart surgery. White now takes online classes through Southern New Hampshire University and expects to obtain a degree in psychology 2017.
This holiday, be reminded of why this season matters most -- giving back. HuffPost Impact & Innovation and HuffPost Voices have teamed up to feature stories from 12 families in need over 12 days between Thanksgiving and Christmas. Moms, dads and kids talk to us about working to get by, what they might go without this holiday and how you can help. Read all the stories here.
Related