Of course, those are two aesthetic opposites that can complement each other perfectly, as illustrated by Martin's latest project: a stunning coloring book, Wave, made up of just one of her unbroken panel line drawings folded into an accordion.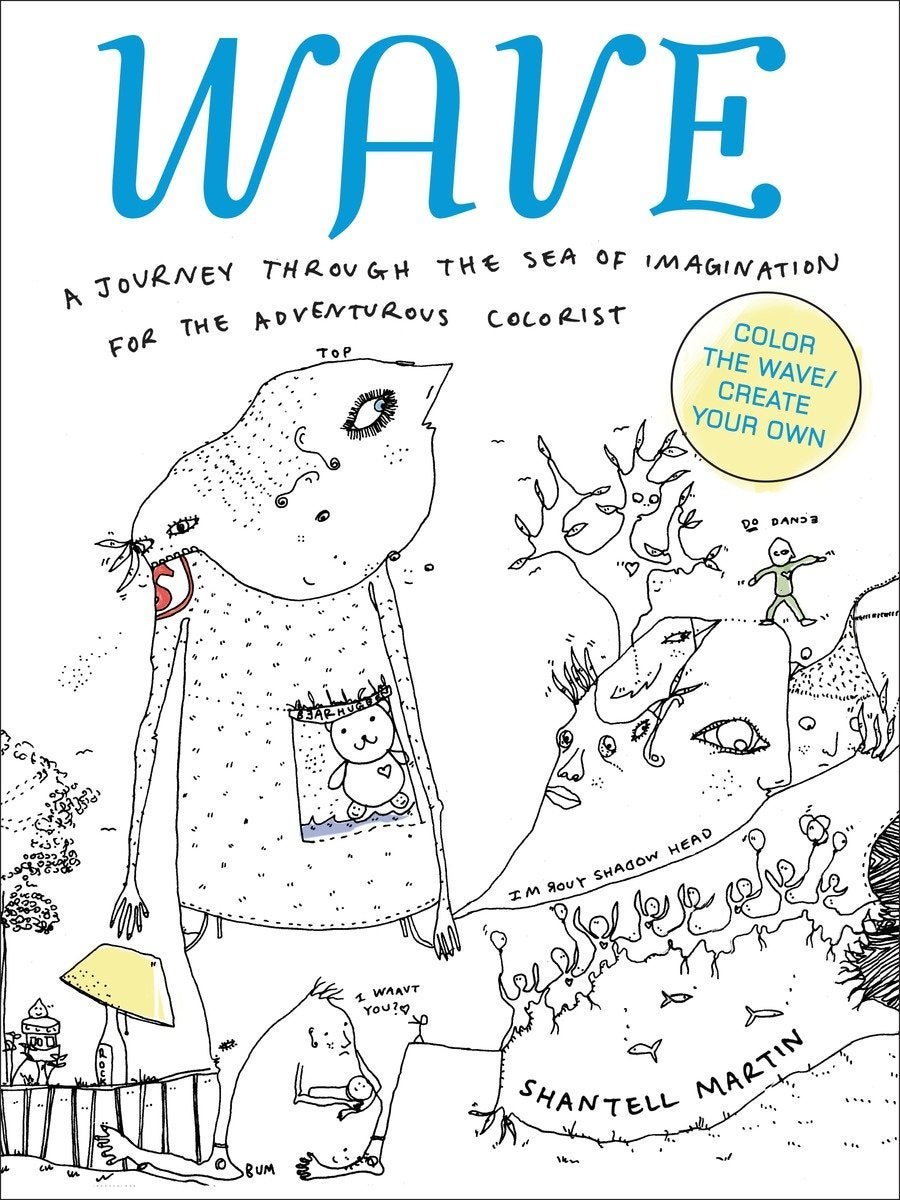 That diary became Wave. In an email to The Huffington Post, Martin describes how the stream-of-consciousness art captures "a mixture of conversations, things I saw and things I imagined. When I look back at them, I am reminded of various moments, times, places and people ... I discover new things each time I look at them."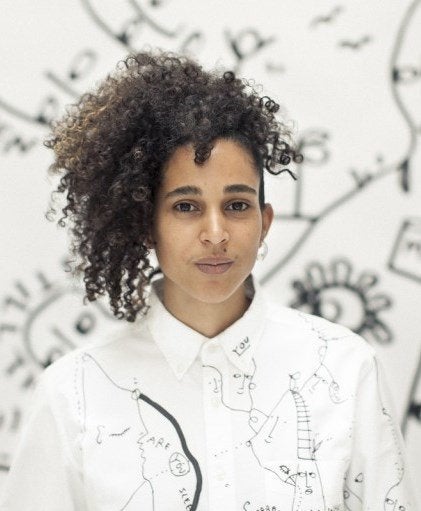 This sort of contiguous, limitless sketching is the foundation of Martin's art. As a young girl, living in the Thamesmead estate public housing complex in London, she drew cartoon figures all over hidden spots below furniture.
A New York Times Home & Garden profile in 2012 pictured her room in a friend's brownstone, where she'd covered not just the walls but the ceiling and the white bed frame with line drawings. She sketches in black all over her white shirts.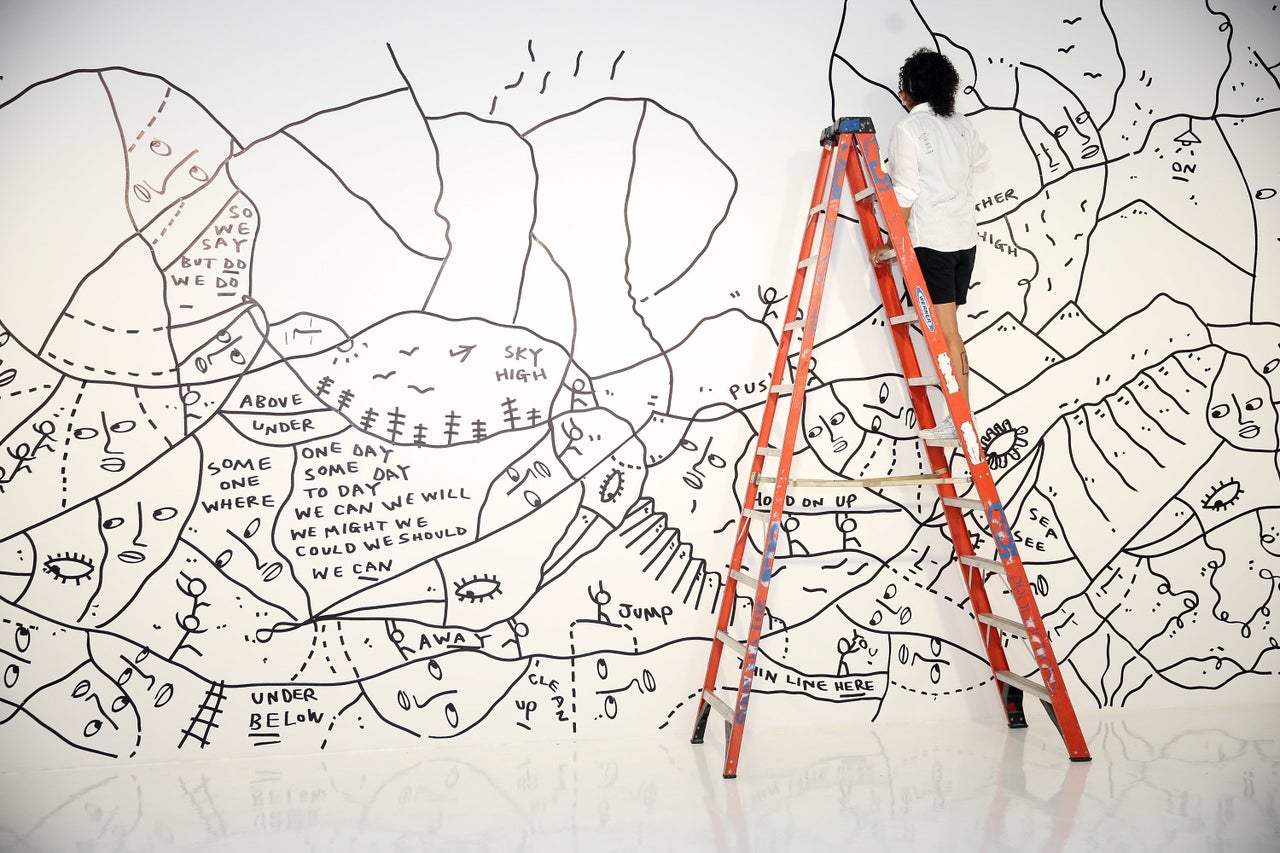 And coloring books aside, Martin has also found more than one avenue for remaining financially stable while pursuing her artistic urges; she's drawn all over spaces for Maybelline and Warby Parker, shown in galleries and museums, and of course sells her drawings to private collectors.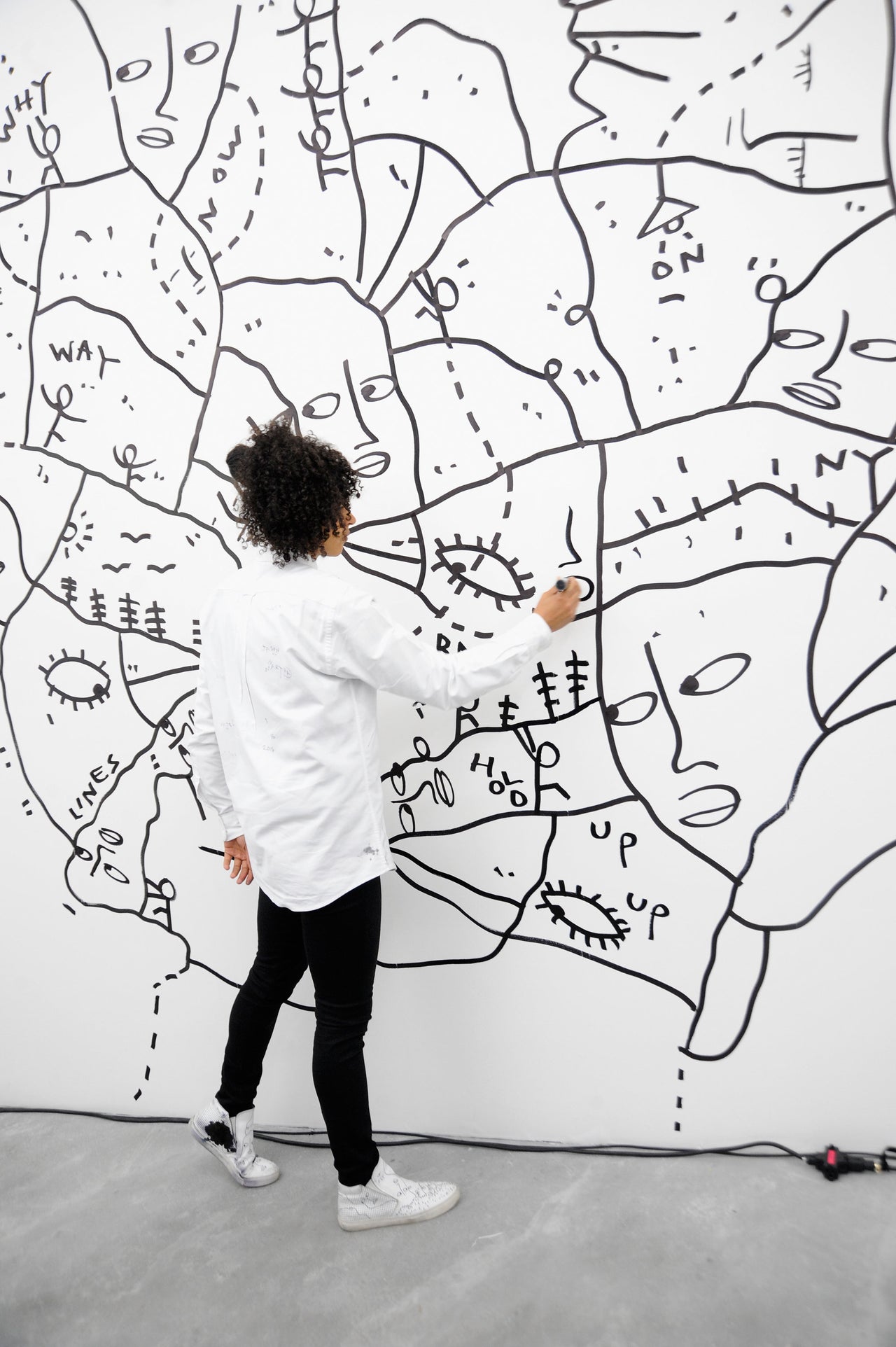 Martin has flourished as an artist in the years since she created the visual diary that led to Wave, but looking through the coloring book shows a crucial moment in her evolution as a young creative. "When I look back at these pieces of work, I see that I was on a journey and that I was changing at that time. That's why it's diary-like in a way," she told HuffPost. "And you can also see that over time the lines become more confident and patient."
So why publish this personal memoir-esque work of art as a coloring book? "People bring the color to my work, and this way I get to see my journey told in numerous new ways and from an untold amount of perspectives," Martin explained.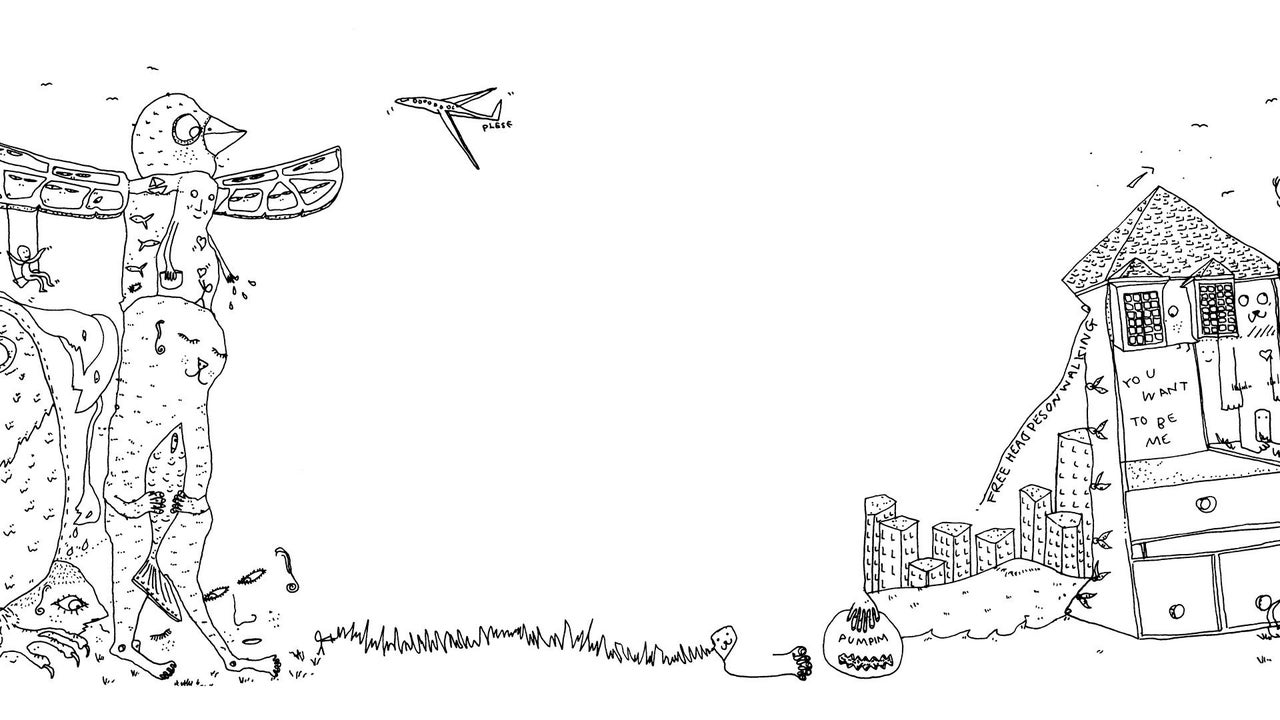 If colorists are inspired by the innovative artist's boundary-free approach to visual creativity, the back of the book suggests using "the reverse side to create your own unfolding illustration." Martin pointed out, "If you have a single page, it's very intimidating and very final. But when you have an accordion, you have the flexibility and freedom to jump between pages"
"One of the most exciting things is that you can mix pages up and get an entirely new perspective of the drawing," she said.
Maybe accordion-style sketchbooks will be the next new mindfulness trend -- for Martin, something about the form is undeniably liberating.
Related
Before You Go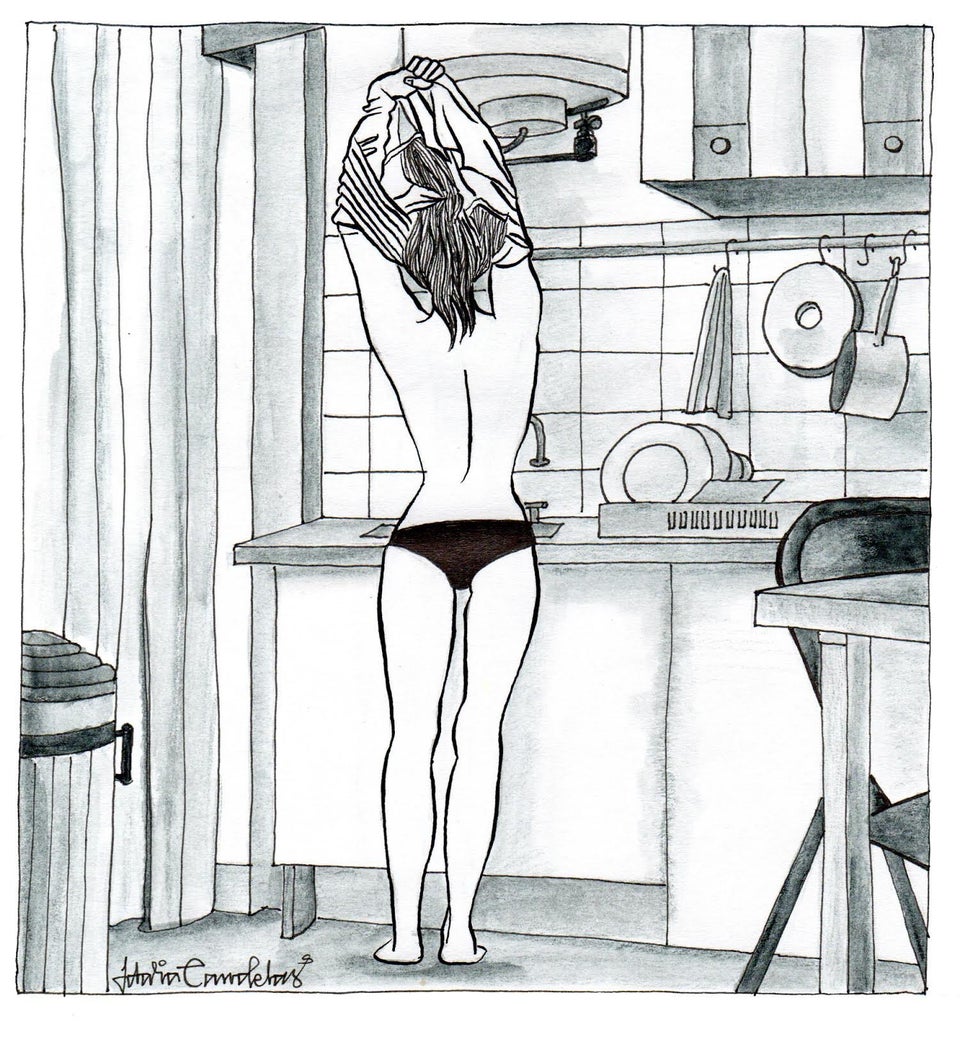 Postmodern Loneliness Drawings
Popular in the Community