By sharing the struggles they face in their pursuit of an authentic life, 10 young transgender people are hoping to make things a little easier for future generations.
In a video ― titled "Trans Youth." ― the 10 British activists reflect on the stigma they regularly experience because they identify as trans.
"It's most hurtful to me when people say, 'You're never gonna be a real girl.' Because, obviously, I know I am. I know I'm a girl," one person explains. Adds another, "The fact that I'm trans, and the fact that my past will eventually come up later down the line, completely puts me off dating."
London and New York-based advocacy group Shape History produced the video in partnership with transgender activist, actor and film director Jake Graf. It hit YouTube on Monday to mark Transgender Day of Remembrance, which memorializes members of the trans community who have been murdered or otherwise targeted because of their gender identity.
Graf, who previously explored trans themes in his short films "X-Why" and "Brace," told Huff Post in an email that he hopes the clip will "become a valuable resource for trans youth for many years to come."
"As someone who grew up without any positive trans role models, I had long wanted to give a voice and platform to the new wave of brave, inspiring and visible young trans voices and activists," he said.
Harrison Williams, one of the young activists who appeared in the video, agreed. "With the rise of knowledge of trans issues in recent years comes a newfound misunderstanding and transphobia," Williams said. "I hope this video can enlighten the cisgender population into understanding that the trans youth in particular are just as loving and flawed as everybody else."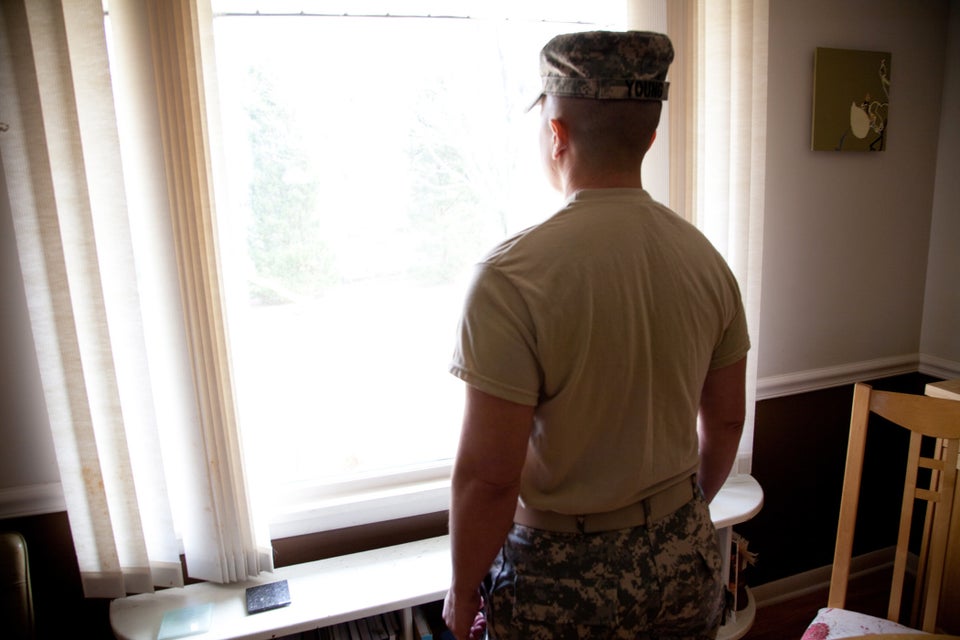 Transgender Military Photo Series by Jeff Sheng
Popular in the Community