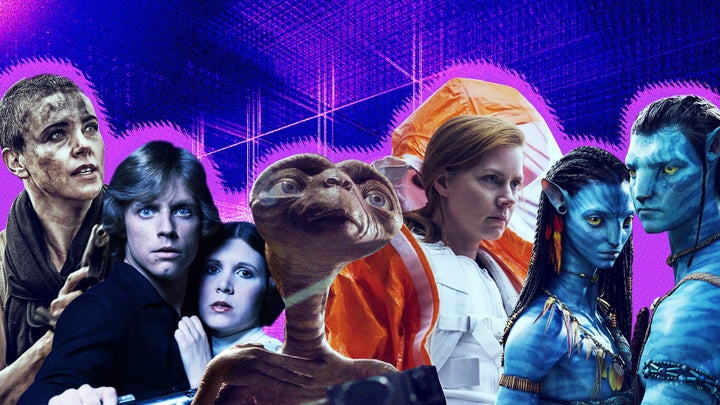 UPDATE: (March 4) ― Guillermo del Toro's "The Shape of Water" won the Oscar for Best Picture at the 90th Academy Awards, changing the game for science fiction films.
Nearly 50 years ago, the Academy of Motion Picture Arts and Sciences shook things up and tossed a genre film into the mix for Best Picture. Until that point ― the 44th Academy Awards, held in 1972 ― musicals and dramas had reigned supreme at the Oscars. So when Stanley Kubrick's dystopian "A Clockwork Orange" (which the critic Pauline Kael called a "porno-violent sci-fi comedy") earned a nomination, heads swiveled. Were the times a-changin'?
The 90th Academy Awards will be held this Sunday, and in nearly a century of Best Picture wins, genre films have had a hard time making it past the nomination phase. In the past decade alone, the Oscars have chosen to fete the kinds of classic dramas that garner respectable campaign budgets from their studios, like "No Country For Old Men" (2007), "Slumdog Millionaire" (2008), "The Hurt Locker" (2009), "The King's Speech" (2010), "The Artist" (2011), "Argo" (2012), "12 Years a Slave" (2013), "Birdman" (2014), "Spotlight" (2015), and "Moonlight" (2016). With the arguable exception of "Birdman," a movie about a washed-up actor that rests on some reality-bending storytelling, there's not a genre offering ― specifically, fantasy or sci-fi ― in sight.
In fact, according to most genre fanatics, no true sci-fi film has ever won an Oscar for Best Picture. Period.
And it's not hard to understand why. Despite the academy's push to diversify its members, the organization remains relatively monolithic. The same sorts of voters who scoffed at "Clockwork" in '72 are furrowing their brows at "The Shape of Water" today. As HuffPost's Matt Jacobs explained last year, "The nearly 7,000-member Academy of Motion Picture Arts and Sciences is a persuadable, navel-gazing hive mind that, despite recent diversity initiatives, remains dominated by older white men ― the very group that decided 'Crash' better reflects its values than 'Brokeback Mountain.'"
Nonetheless, there's hope that the pendulum could swing this year. Guillermo del Toro's cinematic sea-creature confection is in the running to win Best Picture. Set in a secret government laboratory, laced with Russian-espionage intrigue, and topped off with an interspecies sex scene, "The Shape of Water" fits squarely in the realm of genre: science fiction.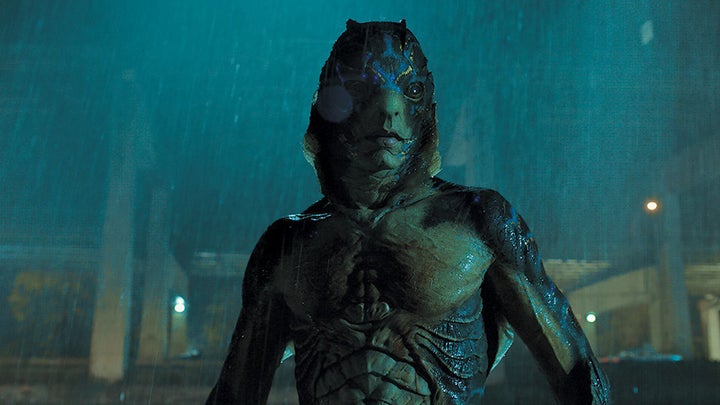 The movie, which has already received the Critics' Choice and Producers Guild of America awards for best picture, primarily follows Elisa (Sally Hawkins), a mute custodian who becomes enamored with a captive fish-man (Doug Jones) while working in a hush-hush research facility in 1960s Baltimore. Del Toro, best known for his visionary work on 2006's "Pan's Labyrinth," has also been awarded a number of honors for directing the unconventional love story.
"With a bit of luck, people will connect with it," del Toro told Deadline of the film. "It's an antidote to cynicism — a movie that wears its heart on its sleeve. To some people that will be moving. Others will find it coy."
Like "A Clockwork Orange" ― which lost out to "The French Connection" in '72 ― other sci-films have made their way onto Oscar ballots before "Shape of Water," such as the space dramas "Arrival" (2016), "The Martian" (2015) and "Gravity" (2013). Then there are the dystopia flicks like "Mad Max: Fury Road" (2015), the futurist films like "Her" (2013), the sci-fi crime dramas like "Inception" (2010), and various alien offerings like "Avatar" and "District 9" (both 2009).
The academy's decision to increase the number of Best Picture nominees in 2009 (from five to up to 10) has certainly helped give the genre more of a shot at gold, opening up slots that don't have to be filled with biopics and historical fiction.
But not one has won the coveted Best Picture honor.
Neither have classics like "Star Wars: A New Hope" (1977), "E.T.: The Extra Terrestrial" (1982) or Kubrick's beloved "2001: A Space Odyssey" (1968), which didn't even get a Best Picture nomination. The film adaptation of the musical "Oliver!" won that year. Steven Spielberg's classic "Close Encounters of the Third Kind" didn't earn a Best Picture nod in 1978, but was celebrated in nine other categories, including Best Director, and won for Best Cinematography. The only fantasy-adventure film that's managed to take home the top prize at the Oscars was Peter Jackson's "The Lord of the Rings: The Return of the King" in 2004. That year, the epic won 11 Academy Awards, including Best Picture, Best Director, Best Visual Effects and Best Original Score.
"I'm so honored, touched and relieved that the academy and members of the academy who have supported us have seen past the trolls and the wizards and the hobbits and are recognizing fantasy this year," Jackson said in his final acceptance speech of the evening. "Fantasy is an F-word that hopefully the five-second delay won't do anything with."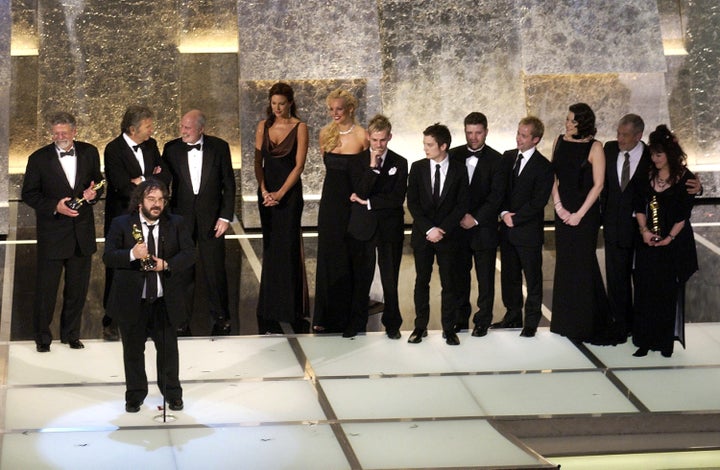 Since then, it's been a dry spell for genre cinema. Of course, the usual suspects take home prizes for visual effects, sound mixing and editing, but rarely are sci-fi films given a real shot at being celebrated as "the best of the year."
Besides "Shape of Water," horror has also managed to nab a spot in the 2018 Oscars lineup: Jordan Peele's smash satire "Get Out" is vying for Best Picture, too. Horror movies rarely get Academy placement, and the only one to win Best Picture was "The Silence of the Lambs" in 1992. Other nominees have included "The Exorcist" (1973), "Jaws" (1975), "The Sixth Sense" (1999) and "Black Swan" (2010).
So will the academy ever give genre films a fair shot? As most film buffs know, the academy isn't the sole arbiter of cinematic success, especially since most Oscar winners spend months campaigning for their projects and trying to shape voters' minds in advance. If audiences had their way, "Wonder Woman" and "Beauty and the Beast" would probably be Best Picture contenders. (For the record, "The Shape of Water" has only made $55 million domestically and has faced some backlash from the deaf community, as well as from family members of the late Pulitzer Prize-winning author Paul Zindel, who believe del Toro plagiarized Zindel's play "Let Me Hear You Whisper.")
But the Oscars are still a vehicle for Hollywood, propelling filmmakers' and performers' careers long after they've taken home their gold-plated mini-men. Financially, we've seen the effect an Oscar win can have for Hollywood heavyweights like Spielberg and Meryl Streep, and even relative newcomers like Damien Chazelle and Jennifer Lawrence. The academy's selections do affect who gets funding, as studios tend to want to produce and work with Oscar-winning talent.
This Sunday, "The Shape of Water" is up against "Call Me By Your Name," "Darkest Hour," "Dunkirk," "Get Out," "Lady Bird," "Phantom Thread," "The Post" and "Three Billboards Outside Ebbing, Missouri." Let's see if, just once, a monster can outlast the polarizing effect of three red billboards.
Before You Go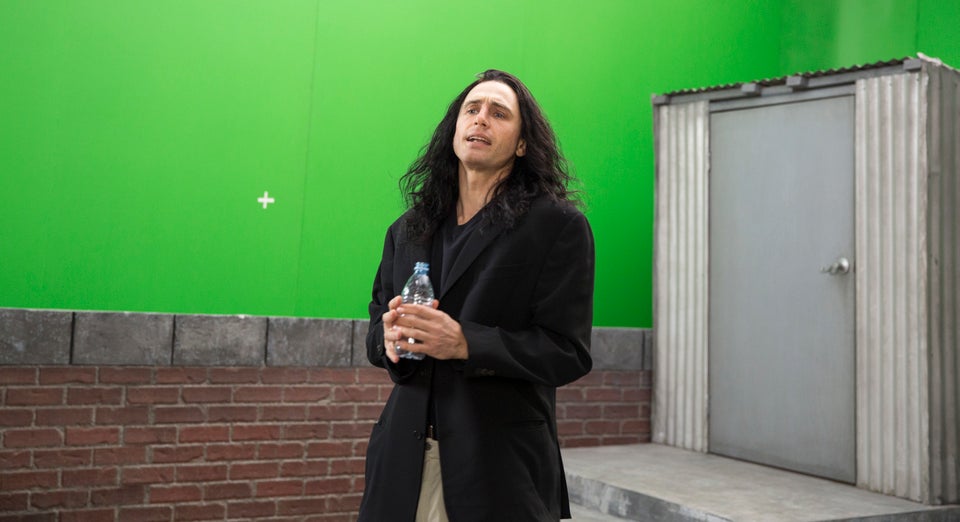 The Best Movies Of 2017
Popular in the Community