Alva Lim wants eating with the seasons to be fashionable again. She's the Founder and Director of Agora Food Studio in Dili, Timor-Leste, working to revitalize Timorese cuisine by promoting the country's heritage crops and inspiring new healthy food traditions. "We focus on training people's palettes to taste food and using what is in season to create beautiful combinations, rather than through a recipe based approach," says Lim.
Timor-Leste faces a long list of public health challenges like other nations in the Asia-Pacific with high rates of malnutrition and stunted growth. Lim will join some 500 creative makers and thinkers on Monday in Jakarta, for the inaugural EAT Asia-Pacific Food Forum, in cooperation with the Ministry of Health of Indonesia, to help build resiliency into the food system in her region of the world.
Caption: In 2016, LAUNCH Food and the Australian Department of Foreign Affairs and Trade's innovationXchange traveled to the Southeast Asian island nation of Timor-Leste for a regional open innovation capacity-building workshop. During that week, LAUNCH and Storytelling Technologist Ben Kreimer, documented the work of several food innovators, including Alva Lim, in the cities of Dili and Baucau using 360˚/VR storytelling.
The global food imbalance is increasingly keeping people from reaching their full potential and is perpetuating a devastating cycle of health issues and economic stagnation. EAT is a leading global initiative that takes a holistic, systemic approach to addressing food, health, and sustainability issues. EAT's mission is to engage key stakeholders in the food system to agree on the knowledge and solutions needed to sustainably feed a healthy population of over nine billion people by mid-century.
"As the most populous region in the world and home to global hubs for business, science, biodiversity and innovation, the Asia-Pacific is in a position to play a decisive role in leading the global food system transformation," said Dr. Gunhild A. Stordalen, President of EAT Foundation. "We only have 13 years to achieve the Sustainable Development Goals. Our hope is that the leading minds in science, politics, business and civil society converging on Jakarta for the EAT Asia-Pacific Food Forum can help us make great strides towards this urgent transformation. Food cannot remain one of our greatest global threats. It should become our key for breakthrough solutions."
Five of the innovators sourced through the 2016 LAUNCH Food Challenge, including Alva Lim, will be joining the EAT Forum to share their ideas and brainstorm ways to bring about meaningful change. The impact of these innovations ranges from building a resilient food system to inspiring sustainable diets, and beyond. "It's incredible to see so many of the LAUNCH Food innovators featured at the EAT Asia-Pacific Food Forum," says Rachel Lawley, director of LAUNCH Food. "We're excited to see the impact these innovators can have in the region."
LAUNCH Food is a partnership with the Australian Department of Foreign Affairs and Trade's innovationXchange and the U.S. Agency for International Development. The food challenge was developed through consultation with industry, government, and civil society from the Pacific Islands, Australia, the United States, and Europe. In 2016, its first year, LAUNCH Food called for supply and demand-side innovations that will ultimately impact people's food choices, whether in the home, market, street, restaurant, or community. Almost 300 people from 74 countries accepted that challenge and proposed innovative solutions.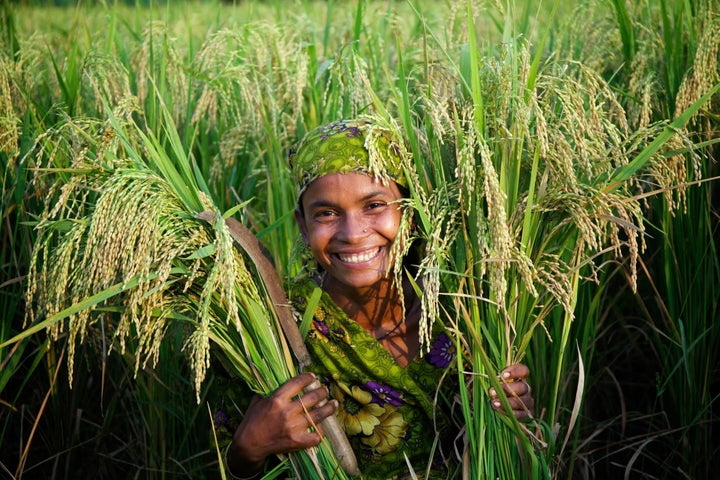 LAUNCH innovators are currently working at various points throughout the global food value chain to increase access to healthy food and inspire consumers to make more nutritious choices. For example, two of the innovators appearing at the EAT Forum are working to revolutionize public health through introducing new agricultural products. With these products, they aim to disrupt the way people eat without changing what they eat.
CEO of HarvestPlus, Bev Postma leads an effort to improve nutrition and public health by developing and promoting biofortified food crops that are rich in vitamins and minerals. In doing so, they give people access to the nutrients they need while providing global leadership on biofortification evidence and technology. Today, the organization works with partners in Africa, Asia and Latin America to reach 26 million people with biofortified crops; by 2030, it aims to reach one billion people.
"We are at the tipping point of a global food movement that will not only transform human nutrition but will enhance the lives of hundreds of millions of small-holder farmers in areas where economic development is needed most," says Postma. Currently, HarvestPlus is one of four finalists in the MacArthur Foundation's 100&Change competition, which promises a $100 million grant to fund a single proposal that promises real and measurable progress in solving a critical problem of our time.
Another LAUNCH Food innovator working with new agricultural products is Joanna Kane-Potaka, leader of the Smart Food initiative. With Smart Food, Kane-Potaka aims to popularize foods that are "good for you, the planet, and the farmer," starting with millets and sorghum. These crops have the potential to address global issues like poor diets, environmental concerns, and poverty.
In order to popularize Smart Foods, Kane-Potaka and her colleagues are laying the groundwork to build both supply and demand among farmers, retailers, and consumers. "Until a large scale change is made," Kane-Potaka says, "these crops will continue to have low awareness, seen as a poor person's food, only a niche market for the health conscious and often a crop of last choice for farmers."
Consumer Engagement for Social Good
In a different part of the food chain, four innovators from the most recent LAUNCH Food and LAUNCH Legends challenges will be working with Pacific nations to inspire change in consumer eating habits in the region. Poor nutrition is a leading cause of a worsening non-communicable disease (NCD) crisis. Diabetes, hypertension, and cardiovascular disease are the leading causes of death in the South Pacific, and are rising at an alarmingly high rate across the region.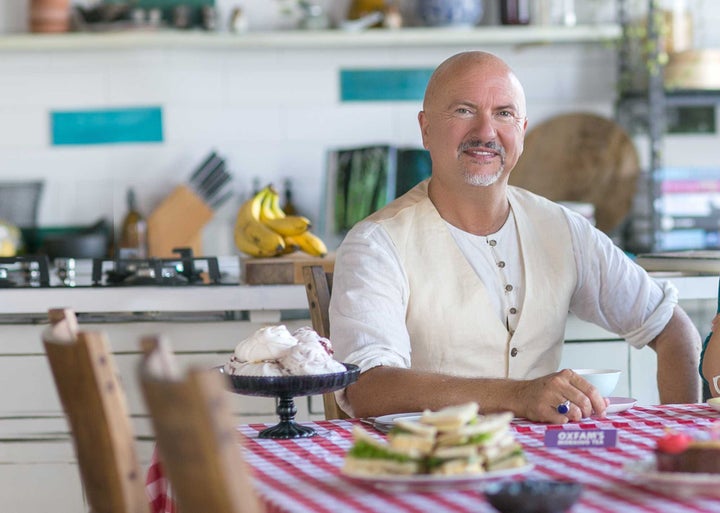 At LAUNCH, we understand that for any global or regional strategy around healthy eating to remain pertinent in years to come, it must have a consumer engagement focus that can adapt and play not only to traditional forms of media but to the strengths of the emerging technologies of the time. Our 2018 focus on consumer engagement and the demand side of healthy eating in the Pacific will ground us in solid evidence and data and allow us to understand what can be disruptive in this realm including the use of VR, gamification and artificial intelligence.
These four innovators each utilize a different form of technology to engage directly with consumers through storytelling and data: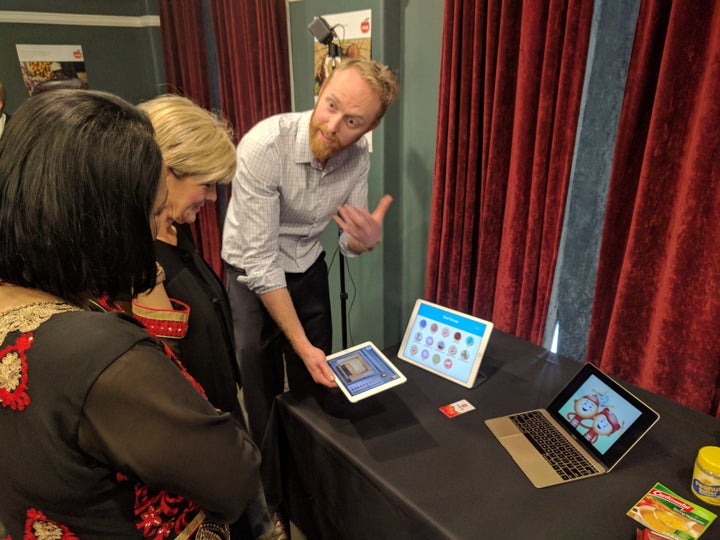 Chef Rob Oliver, who will be speaking in Jakarta, says the NCD crisis in the region is overwhelming, leaving many feeling hopeless and powerless. PIFR, Oliver says, is an effort to activate indigenous knowledge. "My challenge is how to move tradition into popular culture," Oliver says, "to repopularize the food that has been submerged under brand west. PIFR is about giving everyone something they can action in their own lives-- actual recipes, actual local food culture harnessed through the power of identity and pride."
Fraser Taylor, managing director of FoodSwitch at the George Institute for Global Health, says it's important to recognise that poor diet is a leading cause of chronic disease in the Pacific Islands, which have some of the highest rates of obesity and related non-communicable diseases in the world. FoodSwitch is a mobile app that can raise awareness among consumers and inform the community directly on healthy food choices. The data that FoodSwitch gleans from consumers can also empower government and the food industry to improve options for consumers.
Taylor, who is also speaking at the EAT Forum, says the focus on government and industry will be to influence food labeling, nutritional guidelines, and marketing, ultimately affecting tangible outcomes in terms of what is on the shelf, what is served, and how it is labeled. "The Food Industry follows customer demand. By raising the communities' awareness and interest in nutrition, the food companies and retailers that respond the best will win more customers." Taylor adds.
"Innovations, ideas and technology will only change people's lives if we can work out how to get people to understand them, want them, and demand them," says LAUNCH Executive Director Jeff Hamaoui. "At LAUNCH, we see consumer engagement and demand creation as part of a broader toolkit to change lives in the Pacific and the rest of the world."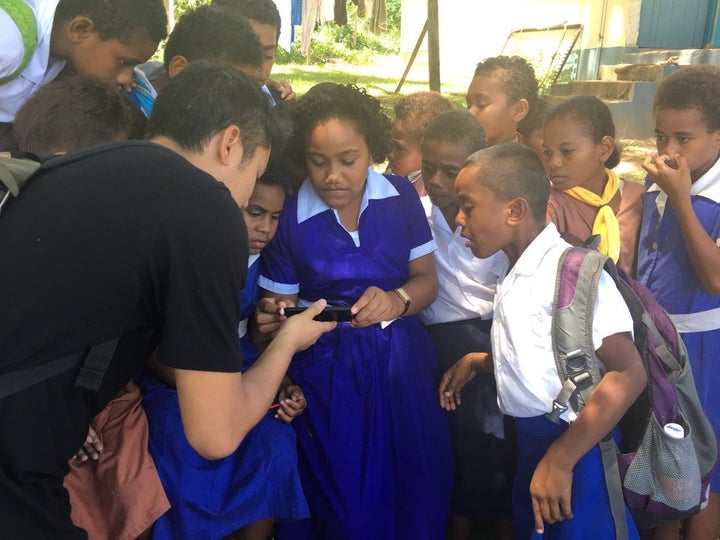 The LAUNCH team, along with LAUNCH innovators, will be posting updates and livestreaming from the Forum in Jakarta. Follow us on the hashtag #InnovatingNow as well as #FoodCanFixIt on Twitter and Facebook.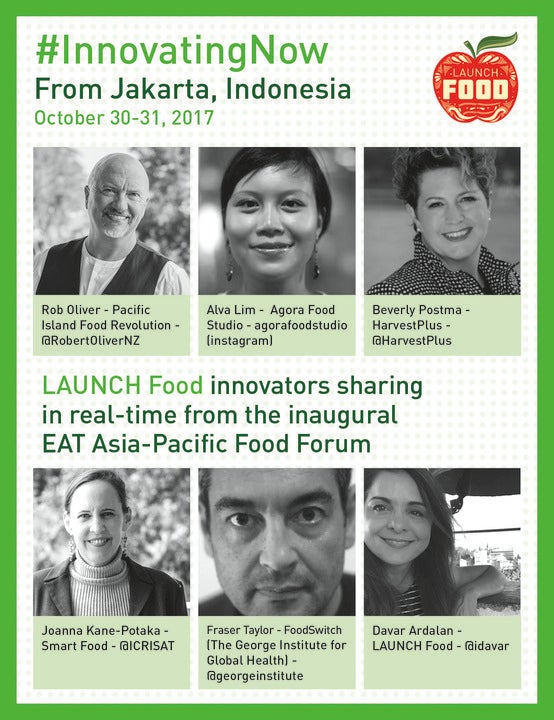 Popular in the Community