Ex-Laker Shaquille O'Neal launched an Instagram diss war with ex-Bull Scottie Pippen, saying his five best Lakers of all time could beat the best Bulls by 50 points.
Check out the fun social media exchange between the two below. It includes insults about Pippen's role as sidekick to Michael Jordan and Shaq's horrible free-throw shooting.
If we may put in our two cents, the Lakers team that Shaq chose includes three Hall of Famers -- Magic Johnson, Elgin Baylor and Kareem Abdul-Jabbar -- plus two certain future Hall of Famers in Shaq and Kobe Bryant. The Bulls team Shaq selected also features three Hall of Famers, Jordan, Pippen and Dennis Rodman, plus another player from that era, Horace Grant. Derrick Rose, the only current player Shaq listed, may have his Hall of Fame aspirations derailed by injuries. In star power alone, we'd take the Lakers. Hey, just sayin'.
By the way, Shaq couldn't resist another dig:
Now this is getting silly.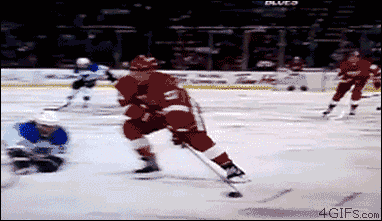 15 Hilarious Sports Fails
Now this is getting silly.