An Easy-Bake Oven is about nine inches tall and Shaquille O'Neal wears a size 22 shoe. None of this matters. The retired athlete, talented actor and beloved tall guy knows how to work the itty-bitty baking device I always wanted for Hanukkah.
While cutely sporting a singing santa hat, Shaq whips up two holiday recipes in the Easy-Bake Oven. To make bread pudding, one of Shaq's "favorite recipes," Big Shamrock says you must "stir it up homeboy style" with a whisk.
Next, Shaq says he likes to prepare tea cakes when he invites his bros to come over to lounge and watch TV. Though he gets a little stage fright and ends up dropping this dish inside the oven, he promises the cakes are absolutely delicious. How could you not believe him?
At the end of the video, Shaq asks viewers to donate to the 14.7 million children who will wake up on Christmas without a gift. You can make a difference by visiting Toysrus.com/ToysForTots here.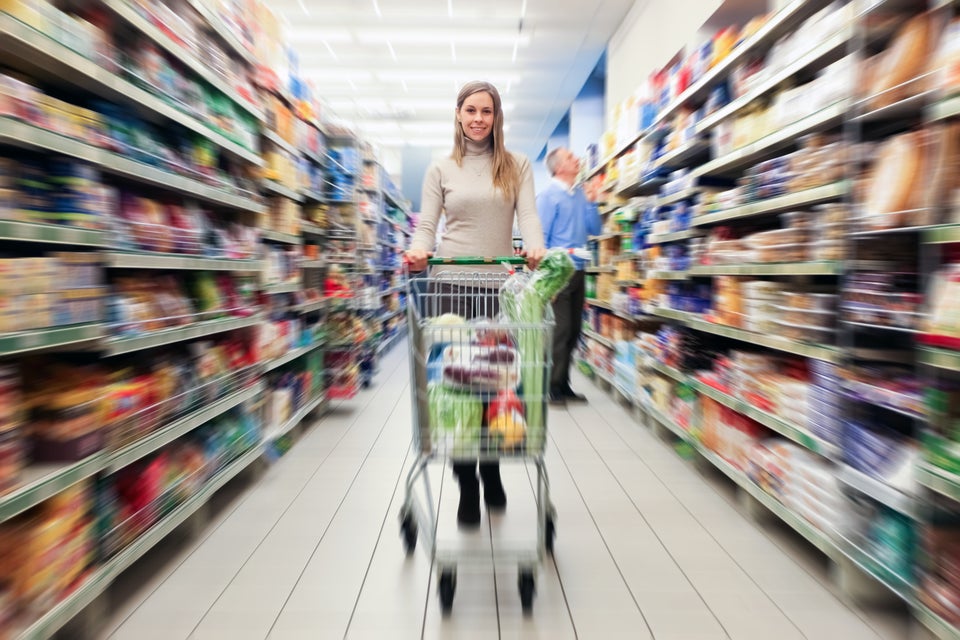 5 Ways To Donate To Food Banks