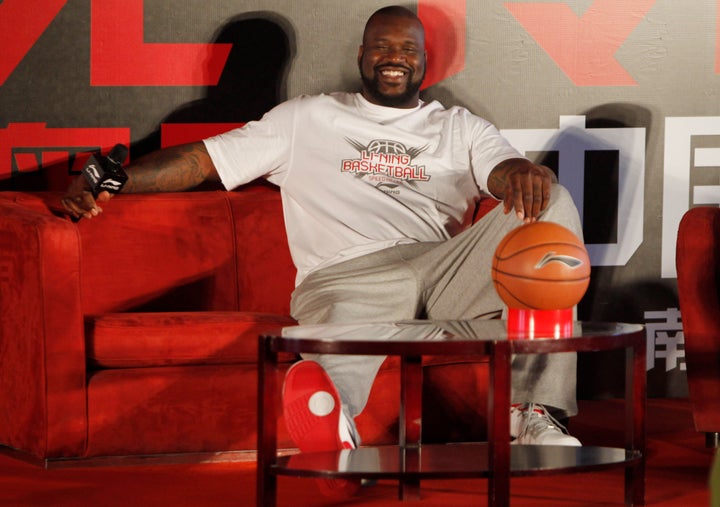 But other retirees aren't as well-off, and Shaq says it's because they overlooked ownership and spent money unwisely in the early days of their career.
But it was some priceless advice that he got from Magic Johnson that he says helped put him on the road to real riches.
"Magic pulls me aside and says 'It's good that you're the man, but you need to start owning things,'" Shaq recalls. After some reassurance from his mom and the reality that he wouldn't be in the game forever, Shaq began investing his money in everything from a shoe line to the Five Guys burger chain. (Though Shaq says he's leaving the actual cooking to the pros.)
Valued at some 250 million dollars, Shaq credits not only Magic Johnson for this financial success, but his military father and even President Obama who, he says, instilled in him the value of giving to those less fortunate.
"The President said it the best," Shaq says. "He said that it would be a shame if rich people caused regular people to lose their jobs. They're the ones that are going to really really be struggling," he says, referring to the hundreds of workers affected by the NBA lockout.
Until he can get back to work, as a commentator for the NBA, he's musing on his life, teammates and his 19-year career in his new book "Shaq Uncut: My Story."
REAL LIFE. REAL NEWS. REAL VOICES.
Help us tell more of the stories that matter from voices that too often remain unheard.