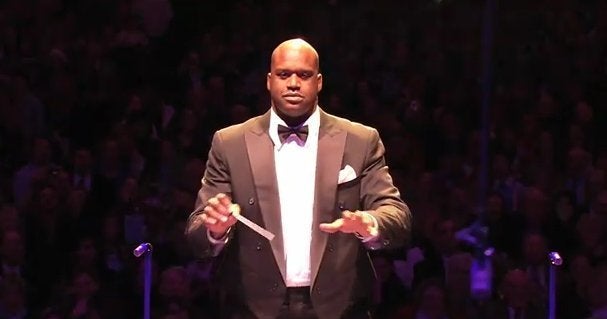 "[Celtics PR director Heather Walker] asked me if I wanted to conduct the orchestra," O'Neal said. "I was like, 'Seriously, like a real orchestra?'"
The Celtics center also said he has a new respect for conductors because his arms were "shot" after rehearsal.
In the video, O'Neal led the Pops in "Sleigh Ride" and Queen's "We Are the Champions." Scroll down to watch the video.
Popular in the Community