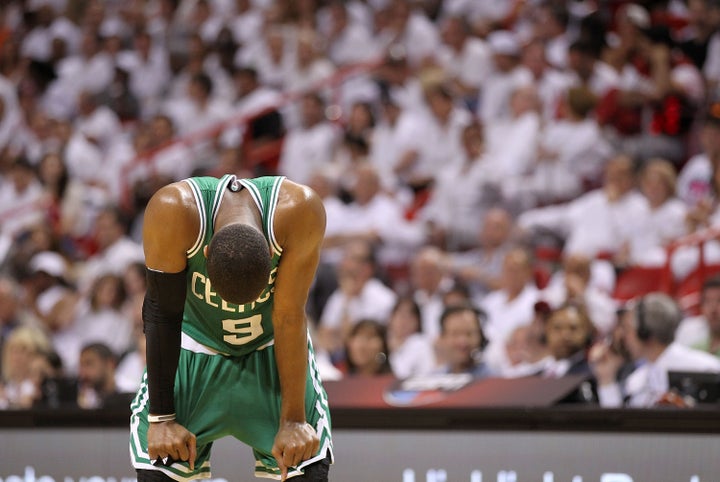 In early March some of the guys went to the museum of Fine Arts for a fund-raiser and got to hang with President Barack Obama. Everyone was a little bit in awe. The President turns to Ray, points at Rondo, and says, "Hey, Ray, why don't you teach this kid how to shoot?" Everyone starts laughing.

KG told me he saw the look on Rondo's face and the kid was devastated, embarrassed. Dissed by the President, even though I'm sure Obama didn't mean any harm. Rondo smiled and went along with all of it, but KG told me he could see it in his eyes. It bothered Rondo. It killed him.
Shaq went on to write that Rondo "shot the ball horribly" the next day and he "stopped taking shots after that."
Basketball is very much a mental sport, which is why it doesn't seem completely outside the realm of possibility that a well-timed insult could stick with a player for the long-term. But the idea that Barack Obama is responsible for Rondo's well-documented shooting woes seems just a tad over the top.
Support HuffPost
The Stakes Have Never Been Higher
Related
Popular in the Community