Sharafat Khan, 69, has camped on the front yard of the million-dollar home he co-owns in Lakeview ever since his wife, Dr. Shahnaz Khan, told him to leave, took away his keys, and changed the locks.
"I'm really weak, but otherwise OK," Khan told KHOU-TV while seated under the palm trees on the yard.
Khan told KPRC-TV he doesn't have access to the couple's money and is basically homeless, even though he owns half of the mansion, but admitted to KHOU-TV that his six-month sleep-in is basically a protest.
Kahn admits he could stay with friends or in a hotel if he chose, "but I'm on my own property," he said.
Lakeview police told KPRC-TV that officers have visited the mansion more than 30 times in the last six months because of Khan's health issues, including diabetes, and because of arguments between the couple.
Meanwhile, neighbors feeling sorry for Khan have given him food -- which angers his wife.
"If you want to feed him, take him to your house. If you want to, you can keep him at your house. Thanks for your sympathy," the sign reads, according to the New York Daily News.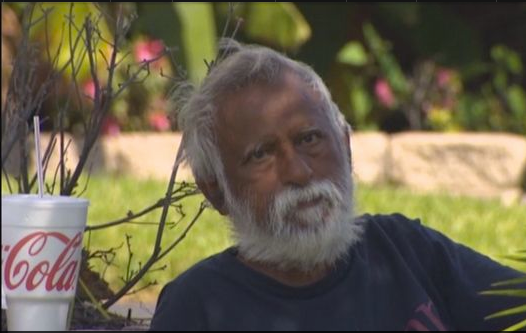 Neighbors may be sympathetic to Khan, but his estranged family is not.
The paper said Sharafat Khan was arrested in September 2008 on a charge of assaulting a family member, after he allegedly hit his wife with his hand. He was placed on community supervision, which ended in July 2009.
Zain Khan's Facebook post also accused his dad of stealing money from his mother to give to relatives in California.
Sharafat Khan said he is open to divorcing his wife, but told KPRC-TV he doesn't have enough money and "she doesn't want to hand over half her fortune."
Zain Khan told the paper he has tried to help his father by getting him into medical facilities and nursing homes, but his dad always leaves them and comes back to the front lawn.
Shahnaz Khan officially filed for divorce in June and has filed numerous restraining and protective orders against her estranged husband since 2008, according to Newser.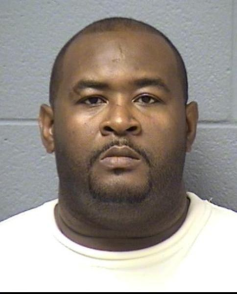 Marriages That End In Murder
Related
Popular in the Community