Protesters from Greenpeace are attempting to scale The Shard in London.
The six women started to climb the outside of Europe's tallest building in the early hours of Thursday and are attempting to install "a work of art" at the top.
The campaign group confirmed it was behind the stunt on its official Twitter feed.
And it posted a photo of the climbers:
A Met Police spokesman told The Huffington Post UK officers had been called to the scene at 4.20am.
Six protesters were currently going up the buliding, he said, with Met and British Transport Police officers at the scene.
They are thought to have climbed to the top of London Bridge station to access the 72-storey skyscraper.
Greenpeace said it had chosen The Shard because it towered over the London offices of Shell, which it said was leading controversial drilling in the Arctic.
It said: "The Greenpeace volunteers began their climb at 4am this morning, and if they succeed – which is far from certain – they expect the gruelling project to take most of the day.
"The lead climbers are 'free climbing' (scaling the building without assistance) but are fixing safety ropes as they progress.
"They are carrying the huge work of art in backpacks and will install it this afternoon if they reach the summit."
One of the climbers, 27-year-old Swede Sandra Lamborn, said an oil spill in the Arctic would be "devastating".
She claimed drilling was only possible because climate change was melting the ice cap.
"That's why I'm climbing that skyscraper slap bang in the middle of Shell's three main offices, because they want to drill for the fuels that caused the melting in the first place," she said.
"It's crazy. I've come to London to make a stand. We're drawing a line in the ice and saying to the oil companies, you come no further."
Related
Before You Go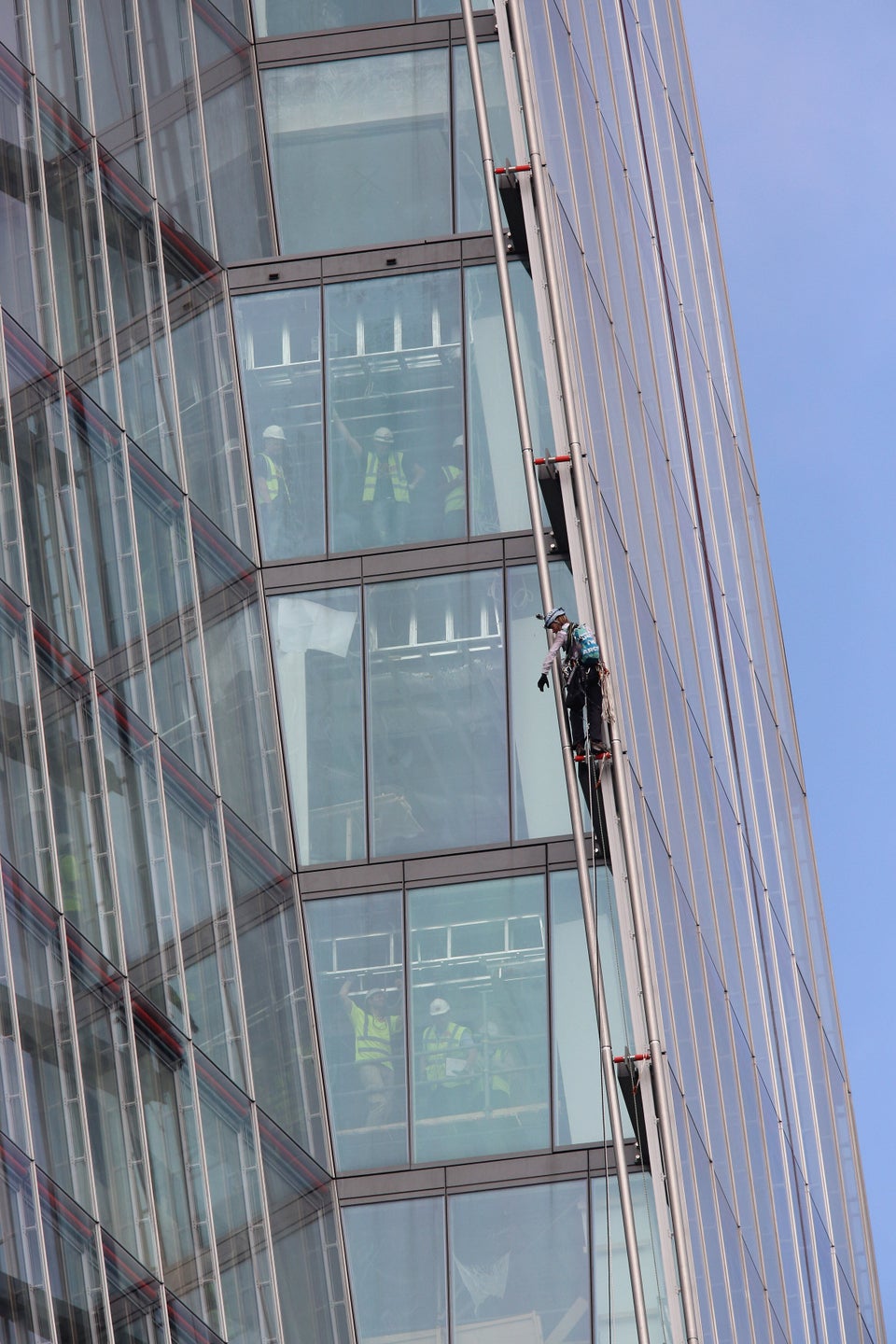 Greenpeace Activists Climb The Shard
Popular in the Community