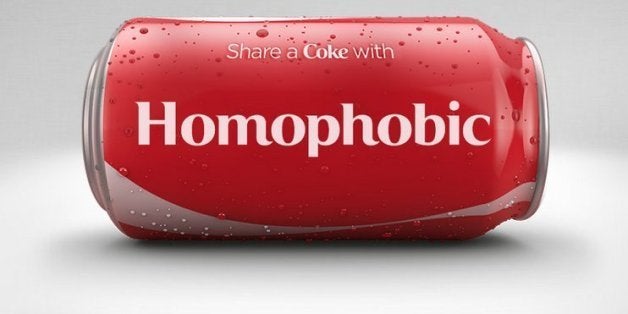 "Oops, let's pretend you didn't just try that," the message reads.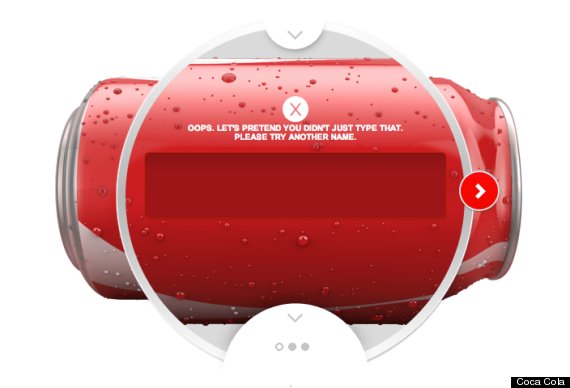 The same thing happens if you try to type the word "homo." Yet typing "straight" and "hetero" both work in the promotional tool.
Activists were quick to hijack the virtual Share-A-Coke gimmick, using it to broadcast messages slamming Coke for discriminating against the gay community.
The soda company released a statement in December in response to criticism, saying it was "one of the world's most inclusive brands" and that it "valued and celebrate[d] diversity."
Of course, the Share-A-Coke flap may not be intentional -- it could be merely a bug in the system. Coca Cola South Africa did not respond to our request for comment.
Watch: This video illustrates how Coke's promotional tool's gay-straight double standard.
Before You Go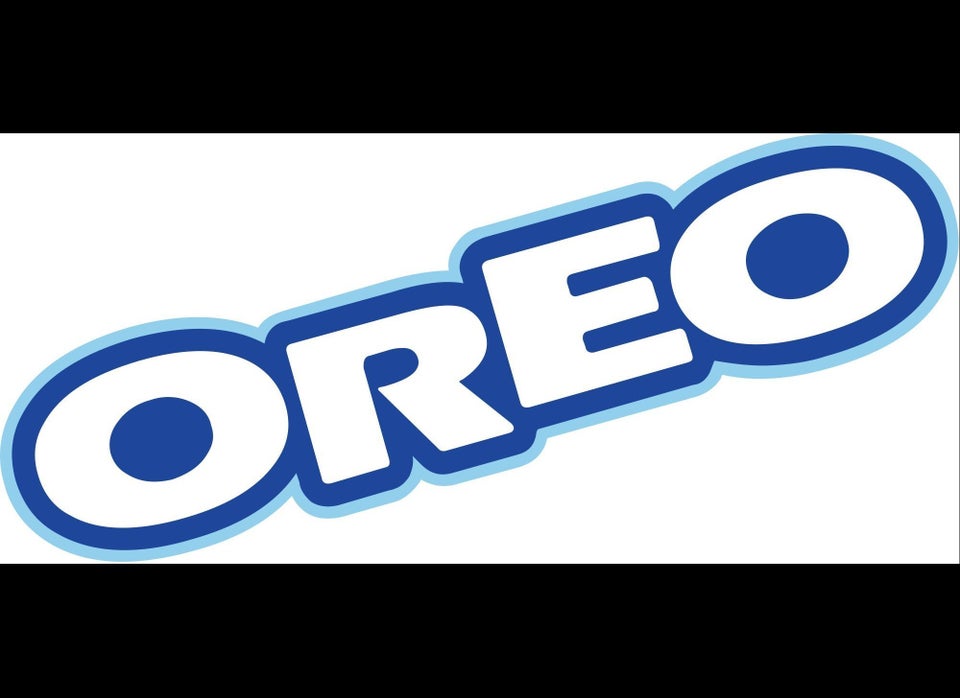 25 LGBT-Friendly Products & Companies Targeted By Boycotters
Popular in the Community