My book, The Good Mother Myth, came out earlier this year. It's a collection of essays from a variety of women, all helping me break down the stereotype of what it means to be a "good" mother. Not long after the new year, I set out on a cross-country book tour -- one where I would connect with some of my contributors and we'd sit in cozy (and sometimes large!) independent bookstores, and read from our essays. Each of these events was always followed up with a Q&A with the audience.
I never knew what to expect during these Q&A sessions. Some folks were interested in the book creating process. Others wanted to know why I chose the essays I did. Yet, time and time again I kept hearing from folks who just wanted to share their stories, who wanted to be a part of the mix. While most of the stories surrounded parenting, I also took note of the parents who wanted to share birth stories. After all, like I shared in the intro of the book, the myth of the "good mother" starts even earlier now, sometimes from the moment of conception!
Our society can be a mixture of contradictions, especially when it comes to anything related to motherhood or parenting. We get a lot of messages about how to be a so-called perfect parent, but at the same time, much of our country is lacking the resources or support to even reach those high standards. The same can be said for birth in this country.
It's also no surprise that with a birth industry steeped in conditions like these, women are crying out to share their stories. And, that's where I come in. Along with my colleague Deborah Wage, CNM, we want to look at the intersection of birth experiences and the current state of the birth industry in the US. How do women's vision of birth compare with the reality, and what factors play into that? We're curious about the pressure surrounding various birth choices, and whether they're choices at all. Through investigative research, interviews and storytelling, our aim is to paint an in-depth picture of what birth looks like in our country today.
In order to start getting a better idea of the variety of birth experiences in this country, we've created a short questionnaire for those who have given birth in the U.S. at least once since 2005. We'll keep the questionnaire open until August 24th, and you can access it via Google forms or a tumblr. Because we are interested in gathering inclusive birth experience stories, we highly encourage people of color and LGBT folks to submit their responses.
While both Deborah and I have varied, but in depth, backgrounds in pregnancy and birth, and are each attached to different universities for work, this project is one we're embarking on by ourselves and it is not connected or affiliated with any university or organization. This is, for lack of a better term, a labor of love that is one of the first steps toward our new book, which will be a narrative-driven investigation into the current US birth industry and culture. And, perhaps along the way we'll dispel a few more myths. We hope you take this opportunity to help us get started.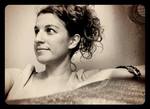 Avital Norman Nathman is freelance writer whose work places a feminist lens on a variety of topics, including motherhood, maternal health, gender, and reproductive rights. She has been featured in Bitch magazine, Cosmopolitan.com, CNN, Every Mother Counts, The New York Times, RH Reality Check, Offbeat Mama, and more. In addition to her blog, The Mamafesto, Avital has a regular feminist parenting column, "Mommie Dearest," for The Frisky. Her first book, The Good Mother Myth: Redefining Motherhood To Fit Realityhttp://goodmothermyth.com, came out in January 2014 from Seal Press. Find her on Twitter: @TheMamafesto.
Popular in the Community