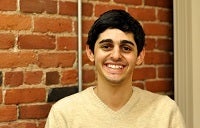 The Phineas Bates, a Boston Public School, was far from a "failing" school when I first arrived there four years ago. In fact, it was a Level 2 school, meaning that it was doing quite well compared to others in the district. But the data suggested that growth had become stagnant and the school culture was a work in progress. It was evident that things needed to change if the school was going to take the next step. In my second year at the Bates, I began to notice a shift in the school's vision that maximized shared leadership opportunities. At the same time, the Bates began an upward trend in academic performance, student and parent leadership, and school climate.
For us at the Bates, shared leadership meant several key things. It meant that teachers and administration worked together to identify school needs. It meant that teachers facilitated professional development in their areas of expertise. Most importantly, shared leadership at the Bates meant empowering students to participate in leadership opportunities in their classroom and around the school.
While our school was excited to implement a shared leadership model, many schools are hesitant. School leaders worry about the negative effects that the model could have on previously established practices and policies, and how to accurately identify teacher leaders. Teachers are often concerned about the time commitment involved in leadership responsibilities, and if students will have a positive response to additional roles in the classroom beyond academic learning. However, when implemented correctly, concerns of school leaders and teachers can be addressed. Here are a few key actions I believe resulted in the success of this model at my school.
Allow teachers a seat at the table to decide school-wide priorities
Shared leadership begins with staff development. While districts should continue to choose priority core initiatives they would like their schools to address, they should also allow school sites to determine additional priorities that best meet the needs of their community. And administrators need to invite teachers to voice their thoughts around the selection of school-wide priorities. At the Bates, administration and teachers meet at the beginning of the school year to brainstorm a list of potential, data-supported school-wide priorities and the reasons to consider these. We then vote to determine the priorities for the school year. Our entire staff is invested in the process, and the data shows a higher level of success in meeting these priorities than in previous years with a different system for determining them.
Administrators should identify teacher leaders within the school first, with second priority given to other teachers within the district. Teacher leaders should be those who use evidence-based practices that have led to clear, measurable increases in student performance. While being recognized as a teacher leader is an honor and it is a privilege to lead the learning of peers, taking on that additional responsibility without any compensation can be off-putting and time-consuming. At the Bates, teacher leaders who decide on the best professional development, facilitate teacher learning, and develop and implement school-wide practices are compensated. Knowing that there is recognition for the extra work makes it much more likely that teacher leaders will welcome similar opportunities in the future.
Empower students through leadership
Just as administrators and teachers can work together to enhance leadership in the school, teachers and students can do the same. When my class was learning how to add and subtract three digit numbers, I introduced different strategies for students to choose from in solving these types of equations. I then set aside 15 minutes each day for students to practice using these strategies. Students did not have to go to the same station every day, and the goal was to establish a preferred strategy for solving the equations. When students were put in charge of their learning, assessment scores increased.
Giving students simple leadership roles in the classroom can grow into more school-wide responsibilities. One of my students, Jane, had a difficult time and a number of behavioral issues at the beginning of the year. At lunch one day, I asked Jane how I could help get her back on track. Jane wanted to help pass out papers, clean my whiteboards at the end of the day, and be a buddy helper for a younger student. In other words, Jane needed the opportunity to be a leader. Students, when put in a position for positive reinforcement, want to be leaders. Jane, like many other students with behavioral challenges, has turned her school year around through leadership.
In October 2015, the Phineas Bates was awarded the EdVestors School on the Move Prize, given to a school that has shown significant growth over the last five years. We were awarded this honor in part because we share investment, we share responsibility, and, most importantly, we share leadership. With such strategies, improving our schools may be more possible than you think.
Michael Macchi is a 3rd grade teacher in a general education classroom at the Phineas Bates Elementary School in Roslindale, MA, and a Teach Plus Teaching Policy Fellow.
Popular in the Community