On January 14, 2015, the Pew Research Center released a report on Women and Leadership. It is full of both good news and bad news about women's progress, as summed up in the report's subtitle, "Public Says Women are Equally Qualified, but Barriers Persist." It explores public attitudes about gender and leadership with a particular focus on leadership in U.S. politics and business. The report illuminates differences in attitudes among four generations of adults and gives us some clues as to the work that needs to be done to reach the Vision 2020 goal of increasing women in senior leadership positions.
According to the study, about 40 percent of Americans believe that women continue to face a double standard in seeking leadership positions in both politics and business with women having to meet higher standards of performance. A similar number of people feel that the electorate and corporate America are just not ready to accept more women in top leadership.
The Pew Report comes at the half-way point in the ten years since Vision 2020 launched an American Conversation about Women and Leadership (2010) and the year 2020, when we will celebrate the centennial of women's voting rights and measure progress toward the goal of Shared Leadership among Women and Men.
While the Pew Center was conducting its research in the late fall of 2014, Vision 2020 was acting to advance women's leadership in the new governor's administration in Pennsylvania. In December, Vision 2020 convened a group of its Regional Allies and Pennsylvania Delegates who compiled and submitted a list of 65 names of highly qualified, accomplished women from across the Commonwealth to the new governor and his transition team The purpose of this effort was to help achieve -- and focus attention on -- gender balance in cabinet appointments and senior staff in the new administration.
Here is the result: as of the inauguration of Governor Tom Wolf on January 20, 11 women have been appointed out of a total of 26 cabinet level appointments, representing 42 percent shared leadership and just two short of Vision 2020's 50/50 goal for the year 2020.
This percentage of women's representation on the governor's executive team puts Pennsylvania well ahead of its neighboring states of New Jersey and Maryland (each at 26 percent), Delaware (25 percent) and Ohio (20 percent).
While over 40 percent is an excellent showing for gender representation at the highest levels of the executive branch, women continue to be poorly represented in the Pennsylvania legislature with only 45 women -- 18 percent -- in the 253-member General Assembly. This places Pennsylvania 39th out of 50 states and as of 2015, there are no women in the state's Congressional delegation.
So the next five years are full of opportunities and challenges. Working together through the Vision 2020 coalition, we can see 50/50 by 2020 - Shared Leadership among Women and Men - in many major institutions across the U.S. and will continue to work in areas where women are underrepresented in senior leadership.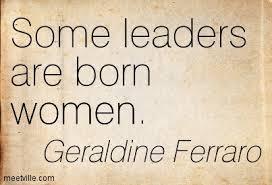 Calling all HuffPost superfans!
Sign up for membership to become a founding member and help shape HuffPost's next chapter