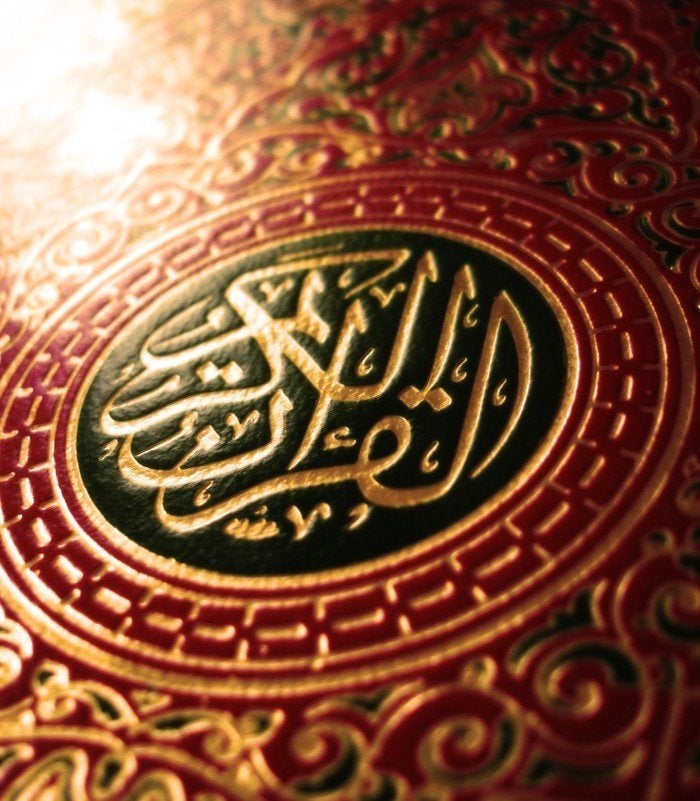 After heated debates in two dozen states over banning Sharia law, the legal code of Islam, a national Islamic group is beginning a multi-million dollar effort to explain how Sharia applies to the lives of American Muslims.
The Islamic Circle of North America, a New York-based group, is spending $3 million on its Defending Religious Freedom campaign, which kicks off Monday and explains Sharia law and common misunderstandings.
The effort includes billboards, TV and radio ads in 25 major cities, including New York, Los Angeles and Chicago, in addition to town hall meetings and seminars on university campuses led by Muslim academics and activists. Each directs audiences to a website and manned hotline, 1-855-Shariah.
The campaign is a response to efforts to ban Sharia law over the last two years in state legislatures and on ballot initiatives, said Naeem Baig, vice president of public affairs for Islamic Circle of North America. Republican presidential candidates also have raised the Sharia debate.
Tennessee, Louisiana and Arizona have passed laws banning judges from consulting Sharia, or more generally, foreign or religious laws. Oklahoma voters approved a ban on Sharia law in 2010, but a judge blocked the rule after a Muslim man filed a religious freedom lawsuit. Legislatures in South Carolina and Florida are considering anti-Sharia bills.
"It's a small minority of Islamophobes that are pushing the anti-Sharia bills, but it's becoming mainstream. Now, even presidential hopefuls like Newt Gingrich and Rick Santorum are talking about Sharia," said Baig. "We see it not only an issue of Sharia but an issue of broader religious freedom."
Sharia law attacks come mostly from those fearing radical Muslims are introducing extreme interpretations of Islamic law, such as those practiced in Afghanistan under the Taliban, into American society.
Baig said comments by Gingrich helped spur the campaign. The GOP contender said in South Carolina in January that he would support a Muslim-American president only if that person denounced Sharia. In a 2010 speech in Washington he summarized the anti-Sharia movement: "Stealth jihadis use political, cultural, societal, religious, intellectual tools" as a way to "replace Western civilization with a radical imposition of Sharia," Gingrich said.
Sharia law guides Islamic life, from praying five times a day to fasting during the holy month of Ramadan and abstaining from pork, alcohol and sex outside of marriage. Sharia has also been cited as a justification for violent, sometimes deadly punishments for minor crimes in majority-Muslim countries, including Saudi Arabia.
The Defending Religious Freedom website says "American Muslims do not seek to have Sharia penal laws introduced in the U.S." and are more interested in the role of Sharia in "praying, fasting and alms-giving, as well as divorce, burials and inheritance."
That lines up with how religious laws, including Jewish and Islamic ones, are already interpreted in U.S. courts when it comes to marriage, divorce, wills and estate contracts, said Marc Stern, an expert in religious law at the American Jewish Committee.
"Judges aren't really having any trouble at at all" when religious laws and secular laws conflict, Stern said. Judges have refused the requests of Orthodox Jews to enforce laws on religious divorce, for example. In a case from 2007, a Muslim man in Maryland cited religious law when he wanted to give almost nothing to his wife upon divorce. The court refused to recognize the religious law and said the couple had to divide their "marital property," including the husband's pension of $1 million and the couples' properties valued at more than $1 million.
"From a public relations perspective, I think this campaign may be a mistake," said Stern. "All this campaign may do it provide ammunition to the other side."

Billboards will go up in 25 cities, including New York, Chicago, Houston, Dallas, Los Angeles, Boston, San Francisco Bay Area, Seattle, Washington, D.C, Atlanta, Miami, New Jersey, Detroit and Hartford. The image above, provided by the Islamic Circle of North America, shows how the billboards will look.
The Defending Religious Freedom campaign began quietly last month in San Francisco and Kansas City. It has already stirred local backlash. Stop the Islamization of Nations, a group led by New York-based activist Pamela Geller, has purchased anti-Sharia billboards in Kansas City. Geller says on her blog, Atlas Shrugs, that her group will launch anti-Sharia billboards and radio ads in other cities.
Mohamed Magid, the president of the nation's largest Islamic umbrella group, the Islamic Society of North America, applauded the Islamic Circle of North America's "Defending Religious Freedom" title, but said the word Sharia tends to be misunderstood.
"There are certain words that, if people use them in the Arabic language it becomes a dirty word, but if people take the time to understand what Sharia is about, they would not have a problem," said Magid. "When people talk about criminal law in the Quran, none of the Muslims say they want that legal code in America. What we are saying is that in the private life of a Muslim, nobody should impose on them how to conduct a marriage or preside over a funeral. Instead of using the word Sharia, we should use the words 'Muslim values' or 'Islamic values.'"
Other major Muslim organizations, including the Council on American-Islamic Relations and Muslim Public Affairs Council, have strongly opposed Sharia bans. A smaller group, the American Islamic Leadership Coalition, offered its support to an anti-Sharia bill in Michigan last summer.
The group said in a statement that the legislation would not "adversely impact the free exercise of our personal pietistic observance of Islam" and added, "All people of faith need the government to protect their right to peaceful assembly, mediation and arbitration free of coercion."

Popular in the Community