A Michigan state lawmaker justified introducing an anti-Sharia bill on Thursday by citing a recent case of female genital mutilation ― a practice scholars and anti-FGM activists say is not tied to Islamic law.
State Rep. Michele Hoitenga (R) emailed the entire Michigan state House in an effort to get co-sponsors for House Bill No. 4499, which would ban residents from using foreign laws, including Sharia law, in state courts.
"If you have not heard by now, a doctor in Detroit is being charged with operating an underground clinic that actively engaged in genital mutilation on young girls, essentially practicing a fundamentalist version of Sharia Law," Hoitenga wrote in the email, a copy of which was obtained by The Huffington Post. "I believe we must send a message that these practices shall not be tolerated in the state of Michigan."
FGM is already not tolerated in the state of Michigan ― or anywhere else in the U.S. for that matter, as it's banned by federal law. When Dr. Jumana Nagarwala was arrested in Detroit last week for performing FGM on patients, the federal criminal complaint against her did not mention Sharia. If convicted, she faces a maximum sentence of life in prison.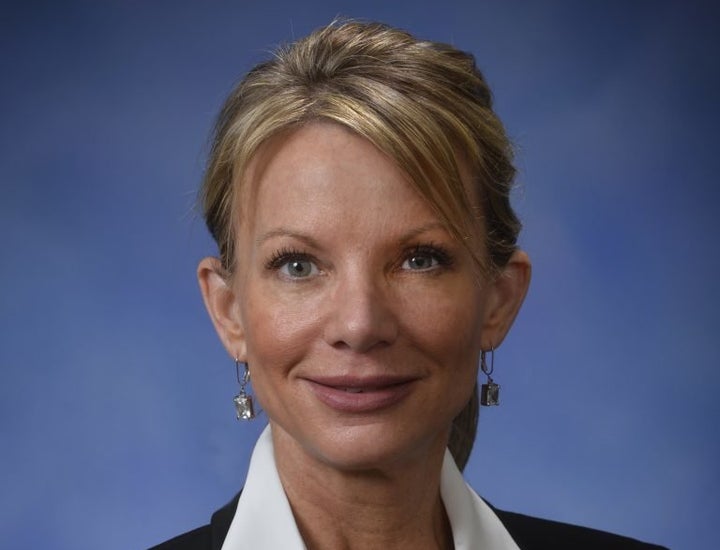 Rep. Abdullah Hammoud (D), who is Muslim, was quick to respond to Hoitenga's email, urging his fellow legislators "to NOT support" her bill.
"There is no Sharia law, 'fundamentalist version' or other, which encourages or permits female genital mutilation," Hammoud wrote in an email. "The doctor that was charged engaged in a cultural practice, NOT a religious practice; again, she engaged in a practice that is illegal, and was therefore charged with committing a crime."
Sharia law, a favorite bogeyman of anti-Muslim extremists, is the deeply misunderstood legal or philosophical code of Islam. It's interpreted differently by Muslims across the world using an assortment of texts, including the Quran, the Sunnah and Hadiths.
Fifteen states already have pending anti-Sharia legislation, according to the National Conference of State Legislatures. Another 10 states currently have anti-Sharia laws on the books.
Hoitenga's bill takes 42 words directly from Yerulsahlmi's bill. Hoitenga did not respond to a request for comment on this story.
Muslim and civil liberties groups have long argued that anti-Sharia bills are pointless because no law trumps the U.S. Constitution. Even when Sharia, like other religious law, is taken into consideration during some court cases ― namely marriage, divorce and business arbitrations ― it never supplants U.S. law.
Anti-Sharia bills, the groups argue, are nothing more than a smokescreen to spread fear and hatred of Muslims. The "true aim" of Sharia bans is to "denigrate an entire faith system," the American Civil Liberties Union wrote in a 2011 report.
In his email Thursday, Hammoud wrote that it was "offensive" of Hoitenga to "use a real issue that is affecting girls (FGM) to push an anti-Muslim non-issue."
"This bill would only further perpetuate inaccurate and unjust Islamophobic stereotypes," he wrote.
The practice "has not been confined to a particular culture or religion," according to the Female Genital Mutilation National Clinical Group, a United Kingdom-based charity working with women who have suffered FGM. "FGM has neither been mentioned in the Quran nor Sunnah."
"FGM existed long before Islam and it sadly persists today as a cultural tradition that traverses religious lines."
FGM is practiced in many Muslim-majority countries as well as in some Christian-majority countries, according to Politifact, citing a UNICEF report. And some Muslim-majority countries, such as Yemen and Iraq, have low rates of FGM.
Qasim Rashid, visiting fellow at Harvard University's Prince Alwaleed bin Talal School of Islamic Studies, wrote in a HuffPost blog post in 2014 that FGM predates Islam, Christianity and Judaism.
"FGM existed long before Islam and it sadly persists today as a cultural tradition that traverses religious lines," Rashid wrote. "For example, in Ethiopia, Muslims, Christians, and Jews have all practiced FGM — though no faith endorses the act."
And because there is no solid theological basis for FGM in Islam, Rashid said, the only people today who believe FGM is a part of Islam are "Islamophobes and extremists [who ascribe to Islam]."
"FGM is nothing more than a barbaric act of terrorism," he wrote. "It is a crime and has nothing to do with Islam or Prophet Muhammad.Those who engage in this crime must be held accountable — without exception."
You can read Hammoud's entire email to the Michigan state legislature below.
Dear colleagues,

Allow me to provide some caution and clarification on this proposed bill:

Anything that is illegal in Michigan and/or the United States would still be illegal, regardless of other countries' laws.
Practices such as Female Genital Mutilation are already illegal and not tolerated. Therefore, this proposed legislation is unnecessary and discriminatory.
Female Genital Mutilation has been a crime under federal law since 1996 and is punishable by up to five years in prison. In 2013, the Transport for Female Genital Mutilation Act amended this law to outlaw "vacation cutting," the practice of taking a girl overseas for the procedure. Link
This proposed legislation will cause real harm to those whose faith traditions include enforcement of contracts by religious tribunals. This bills' blanket prohibition on courts to consider any foreign law could affect those dealing with common legal matters such as alimony, divorce, or adoption, if they involve international law.

Additionally, it is offensive to use a real issue that is affecting girls (FGM) to push an anti-Muslim non-issue. This bill would only further perpetuate inaccurate and unjust Islamophobic stereotypes.

There is

no

Sharia law, "fundamentalist version" or other, which encourages or permits female genital mutilation.
The doctor that was charged engaged in a cultural practice, NOT a religious practice; again, she engaged in a practice that is illegal, and was therefore charged with committing a crime.
We have protections in the United States Constitution's First Amendment Establishment Clause that prohibits the government from making any law "respecting an establishment of religion." This clause not only forbids the government from establishing an official religion, but also prohibits government actions that unduly favor one religion over another. It also prohibits the government from unduly preferring religion over non-religion, or non-religion over religion.

In conclusion, this bill would do absolutely nothing to prevent crimes such as female genital mutilation. Rather, this bill would push forward dangerous Islamophobic and xenophobic rhetoric that reinforces harmful and inaccurate stereotypes.

I urge my colleagues to NOT support such legislation.

More than happy to discuss this matter further with anyone.

Respectfully,

-Abdullah Hammoud
Before You Go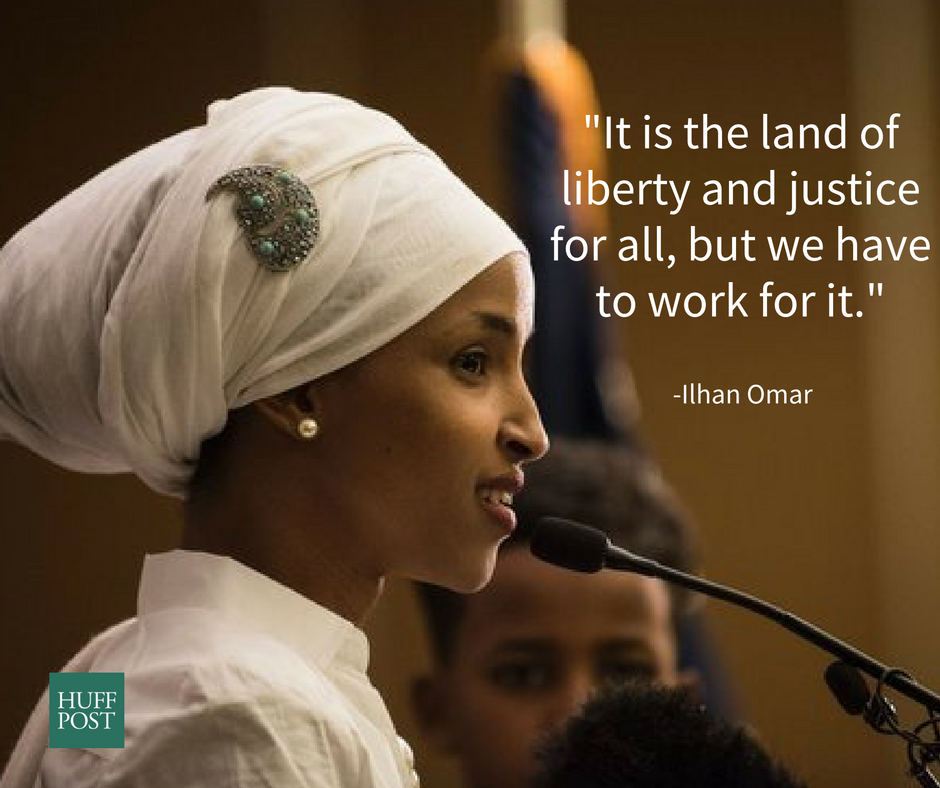 Muslim Women Who Made A Difference In 2016
Popular in the Community