Love Illustrated is a HuffPost comic series that captures the realities of modern love.
Sharing a bathroom with your significant other means dealing with their potentially irksome habits: leaving the toilet seat up, letting hairballs accumulate on the floor or beard trimmings collect in the sink, just to name a few.
But a new annoying habit has emerged in recent years, and you might be guilty of it: sitting on the toilet long after you've finished going No. 1 or No. 2, just scrolling through Instagram when your partner desperately needs to use the bathroom.
Artist Priscila Barbosa, who shares a bathroom with her partner of five years in their apartment in Sao Paulo, admits to doing this ― and captured the relatable moment in comic form: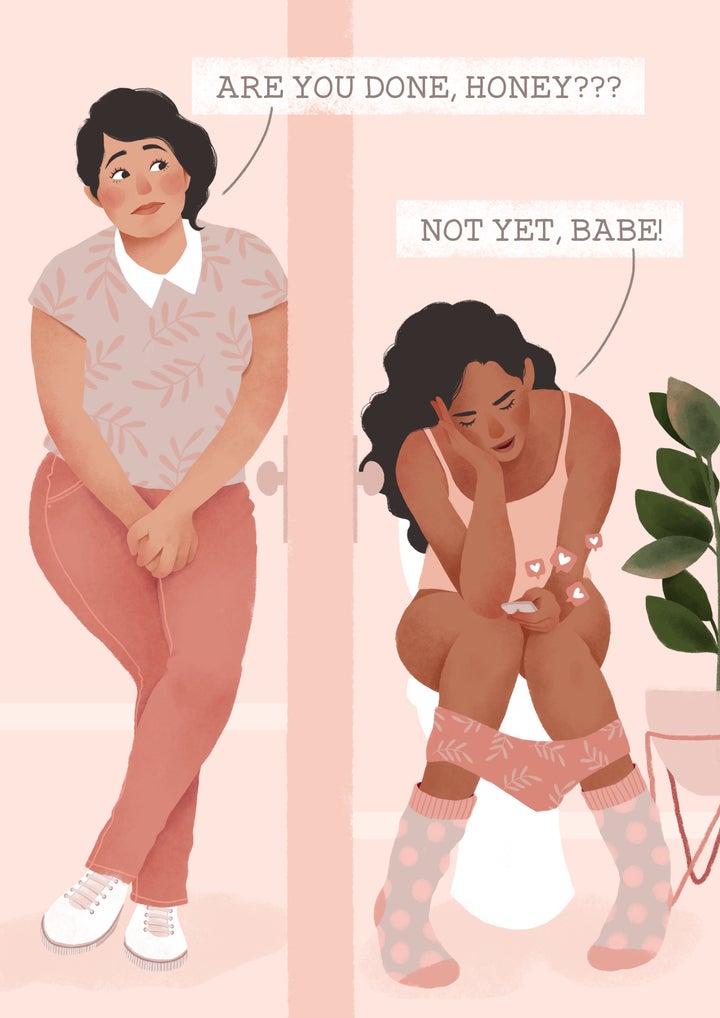 "I forget my life scrolling through my Instagram feed while I use the bathroom and only leave when [my partner] knocks on the door saying he can't wait anymore," the artist told HuffPost. "Sometimes he screams from outside the bathroom door that I'm checking Instagram, and I lie, saying that I don't even have my phone."
Creatrs is a collective of Tumblr's most talented artists. HuffPost has partnered with Tumblr — which is also owned by Oath, HuffPost's parent company — to create this original illustrated series.
Before You Go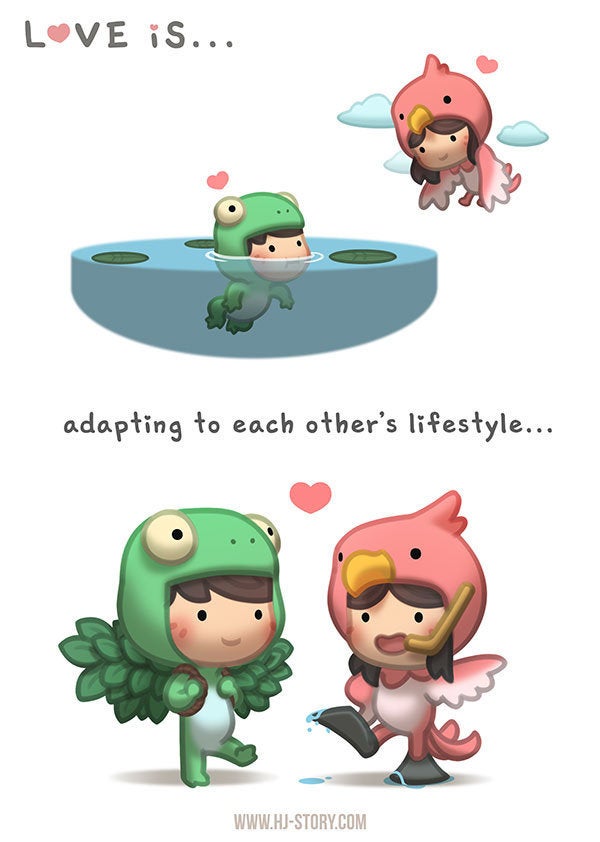 Love Is... Illustrations from HJ-Story