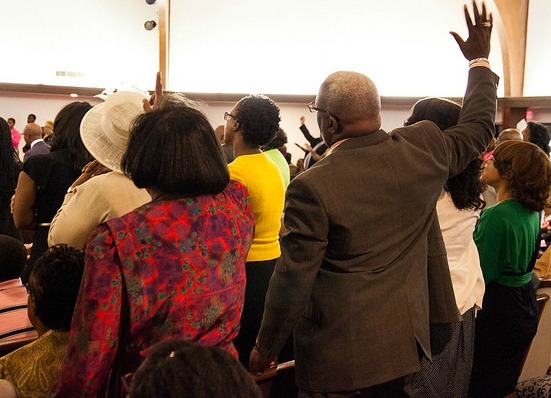 On the four-year anniversary of my father's passing, I attended a funeral. Well, I woke up that morning thinking I was going to a funeral. Instead, it was a celebration of life and a celebration of which I had never experienced before.
To put it in context, I am Jewish. In Judaism, we have special rituals, as do many other religions. We bury the dead within three days and sit Shiva (mourning) in our homes for seven days. We don't have viewings, we bury in a simple box, the body lovingly washed and then wrapped in white gauze by members of a ritual committee. There are no flowers as the origin of them was to perfume the bodies in cultures where the burial happened at a later time.
I lost both my parents four years ago within three months of each other. Attending funerals still makes me feel like I can't breathe, my chest tightens up and I ache inside. But this day, for the most part was different and there was healing for me wrapped up in a different culture and the strong and beautiful connections I witnessed between the family, the congregation and the clergy and choir.
The service/celebration I attended was at the EBON (Everlasting Believers of the Nazarene) Temple. There was an open viewing the night before and that morning of the funeral, and lots of flowers. There were Deacons and Pastors, some visiting from out of town as well as a full choir and musicians playing the organ, electric guitar and drums. The family wore white, as did a group of women called the Mothers of the Church. The church was not elaborate, but the energy emanating from the pulpit and the congregation was moving, literally. People were on their feet, waving their hands, and singing praise.
The Pastor belted out The Lord's Prayer, backed up by the choir. There were AMENS shouted out from those in attendance. There were testimonies from friends and memories shared from his adult children, all ending with "we know we will see you again."
And then the Pastor gave his prayer, which felt like a sermon and testimony combined. The choir hummed and the musicians accompanied and the congregation swayed along. It was moving. It was stirring and it was riveting. It was a cultural encounter that I had not experienced and I could feel the love and compassion inside the building, but more so, throughout the community that was supporting the family.
It was a celebration of life. Three big-screen TVs, two hanging on either side of the pulpit and one over the entrance so those on the pulpit could also see, showed family photos throughout the service. When the pastor spoke, Psalms and Bible verses appeared on the screens. I have not been in a lot of churches, but knew instantly that technology was being used in this church in a way I had not seen before and was another link to connecting members with each other.
What finally brought me to tears and took me back to my losing my dad, was the military salute. I felt like I had left my body as I watched the two service men march slowly in their deliberate cadence and remove the flag over the casket, fold it and present it to his wife, and then two more to his children. I felt transported in that moment to four years ago when a flag was handed to me as the soldier looked me right in my eyes, thanking me for my father's service.
Despite the celebration of life, there is still a family in mourning, missing a wonderful man, husband and father who impacted others in a positive way, as so many shared that day. I know their church community as well as friends and colleagues will rally around them. I felt honored to witness the connections they had with each other.
Before I left, I hugged his wife, whom I have known for several years and shared with her a piece of my culture. In Judaism we say, "May his (her) memory be a blessing." I already know from what I witnessed, that it is.