The start of the holiday season evokes a range of memories stretching from childhood forward; a sensory recall of sights, sounds, smells and flavors. Bell-ringing Santas, gridlock and holiday windows are classic, but it is food that dominates. Chestnuts roasting in an open pushcart are a universal signal the season has arrived.
There are three big food buckets that get my attention: the season of local winter food; exploring unique holiday-related food events; and the best one, sharing the bounty with others.
Somewhere around the time I have preserved my 3,000th tomato, I start fantasizing about the end of the robust growing season. I have become a slave to the harvest, and the notion of storage vegetables and frozen fields becomes appealing. This is the final week for those few transitional veggies, so prepare to say farewell. Hello, root vegetables!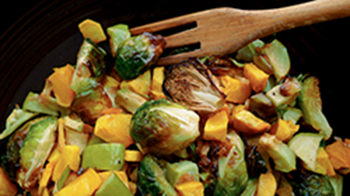 The cast is compact and liberating. Eventually, my dreams will return to tender lettuce, plump eggplant and crisp beans -- but not for a while. Soups, purées, roasting, inventive combinations (and how about that awesome spiralizer!) will now dominate my imagination. And the self-imposed discipline of resisting far away and foreign soil veggies begins.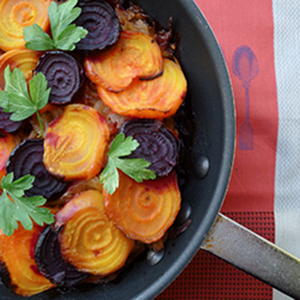 The next object of my desire is food-focused festivals that shout holiday! My favorite is the Annual Latke Festival and, truth be told, I am its founder. In the 5-week period that focuses on turkeys, geese, hams and other pig parts, let's make some elbow room for the lowly potato, the star of the Chanukah feast. This is no longer your Bubby's spud.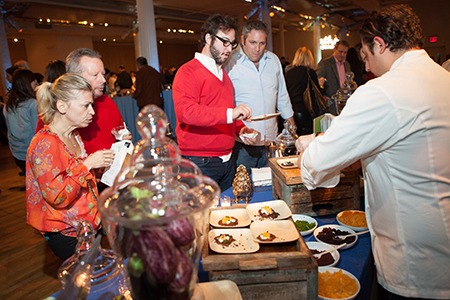 The festival chefs as well as home cooks everywhere have expanded the base to include shredded sweet potato, squash, carrot, plantains and beet. While traditionalists debate applesauce versus sour cream, New Age toppings have gone from sacred to profane, including shredded brisket, duck confit, salsa verde and pulled pork. The food movement has reached the latke.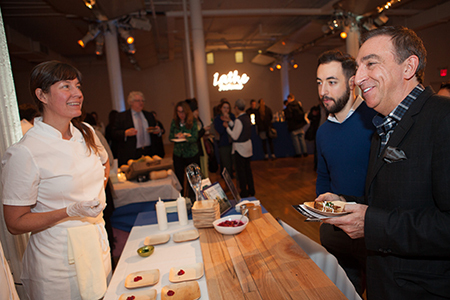 Other places you will find me eating include Winter's Eve at Lincoln Center on the West Side where for $1-4 bucks I can taste almost anything from area restaurants guilt free and budget light. Thrillist hosts a Fest of the Best, a self-proclaimed collection of NYC's best eateries, out in Brooklyn. My perennial favorites are the pop-up shopping kiosks in Union Square, Bryant Park and Columbus Circle. I love seeing new food concepts and creative offerings, so I hope this year's vendors include some new faces. Last year's discovery of Efes and their vegan lentil "meatball" was a vegetarian's delight.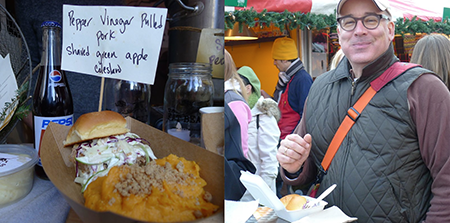 But what about connecting to the true meaning of holiday spirit? Surely it isn't all about indulgence. The plethora of recreational food experiences provides great entertainment and is growing. It is in stark contrast with the explosive need for food in local pantries and the increase in the number of our neighbors who are hungry, including working families and children. And while I indulge and rejoice in the bounty of my food fun activities, I return to the work around food and hunger that becomes even more pronounced in our season of celebration, gifts and giving.
Holidays are, of course, the time when everyone wants to participate at a food pantry. The two leading anti-hunger organizations in New York offer several opportunities for giving:
City Harvest: You can start your own Food Drive or participate in the Daily News Food Drive that is occurring now until January 16th. A variety of drop-off locations can be found throughout the city.
Food Bank for New York City: Provide support with meal prep, distribution, and serving at one of the many Food Bank locations in the five boroughs. Sign up here to volunteer.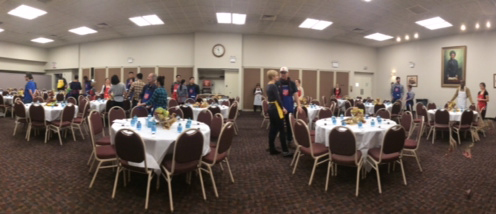 Odds are, if you live in NYC, you are not far from a soup kitchen, pantry, shelter, community center or opportunity to help serve your neighbors.
There are so many other remarkable organizations who will welcome your hands, hearts and financial gifts. And while it might not rival your tasty food adventures, rest assured, it will leave the best feeling in your heart and fill you in ways we all dream of being fulfilled.
This piece was originally published in Our Town.