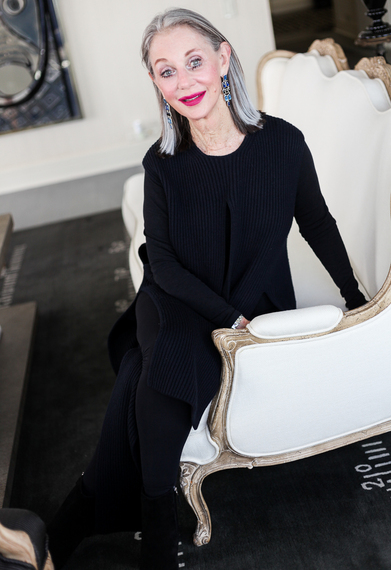 Have you ever thought about how very important it is to share part of yourself with others?
I believe I live a happy life because I love to share all things, except my husband.
When I was in the first grade in Kankakee by the Sea I noticed a girl, Marla Lane, sitting in the lunch room without a lunch. When I asked her why, she explained that she did not have the money to buy lunch tickets. I told my mom the story after school and asked if I could share my lunch tickets with her. The next morning, my mother sent me to school with lunch money for Marla. I was one happy six year old.

I always felt joy when I shared.

That is why I feel I have the best life in my 'two worlds.'
On one hand, I am a gregarious woman, a people person who loves the roar of the crowd. Truthfully, I have always had a love affair with life and a desire to share with others.
On the other hand, I love the silence of the day so I can reflect, through my musings, on a variety of subjects that I love to share with you.
And so today, I have a message to share with you, dear readers.
Honeygood.com is almost fully recovered from a facelift and I cannot wait to unveil her new look.
Over the past several months I have worked with two fabulous women, one is a digital artist and the other is a web designer.
A digital artist helps the client choose a new artist rendering of a logo, advises them on a color scheme and helps them choose a font. It is a major project. I shared my favorite colors - She implemented them. She designed several logos - We shared our feelings and chose one. We did the same for the font and through this mutual sharing of opinions and respect, our relationship turned into a friendship.
I chose my new colors based on what I love. Green will represent my love for nature and pink will represent my love for femininity. My logo is now an artistically written letter 'H.' My font is new, as well.
The web designer on the project is Valeria. She is Italian and she 'gets me.' Her job was to create Honey Good in a concrete form. This is a major job.
I wanted all of my dear readers to know that my new site is geared towards the inner beauty of a woman because I believe true style shines from within. I will continue sharing my musings of how I tackled widowhood, blended families, friendships, divorce, illness and suicide. And of course I will share the latest fashions because I do believe that 20 percent of a woman's style is her outer look!
I am off to lunch with a 'girlfriend.' It is her birthday and I want to share her day with her. I can hardly wait.
Related
Popular in the Community